A study confirmed that a lot of men are unreliable to discuss fashion with – especially when you start bandying terminology.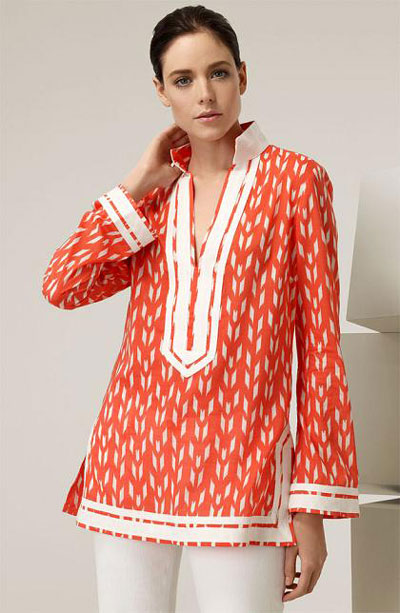 The survey commissioned by MyCelebrityFashion.co.uk set out to learn just how well "mere males" are versed in fashion vocabulary; 1,356 men were asked to explain the meaning of certain words denoting articles of clothing.
The researchers unearthed a great deal of common misconceptions and must have shared a wide smile as the number of men saying that a "gilet" is a kind of sharp knife was fast coming up to 41 per cent.
Another 40% were sure that a "wrap-over" is a sandwich – but maybe some of them were getting hungry and unable to get food off their thoughts?
Here is a short list of words most often misconstrued:
Tunic (a loose garment tied at the waist) – a flower (53%)
Culotte (a trouser-like skirt with leggings) – a town in France (39%) or a disease (32%)
Chiffon (a kind of light cloth) – stuff for cleaning (38%)
Pashmina (a cashmere wool shawl) – a country in Asia (34%), a curry (22%)
Hosiery (a generic name for socks and stockings) – a garden tool (33%)
Halter-neck (women's top tied behind the neck) – a neck brace (27%) or rollercoaster (10%)
Andy Barr of MyCelebrityFashion told that since men "often get a bad rap for paying little attention to the latest trends" they decided it would be worthwhile for them to have a little quiz on fashion terminology… But the results turned out to be shocking when so many men believe that a sleeveless jacket can be some sort of a kitchen skewer.
Source of the image: Stylelist.