No matter how you react to this idea, this is a new spring trend. It is worn by many people, and it is even sold in boutiques and department stores.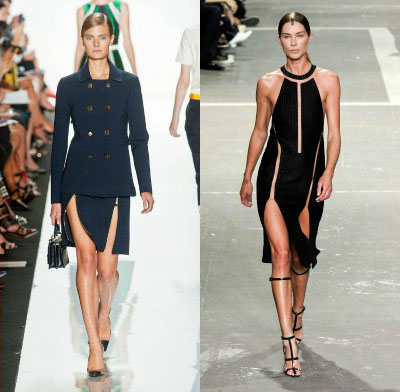 Double slit skirts were very popular on the catwalks during the spring-summer 2013 shows.
The new trend presupposes rather high slits, baring two legs almost completely. Most often, these slits are seen in maxi dresses, but there are options for mini dresses as well.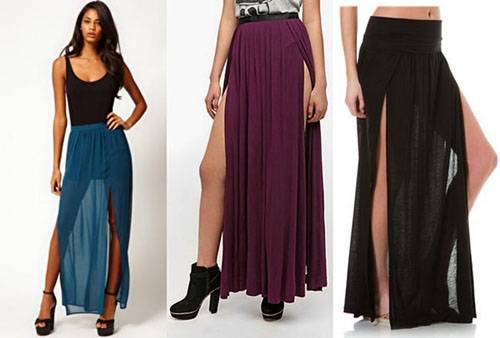 A more reasonable approach would be drapery of the slits with mesh fabric.
Even Taylor Swift has already tried on the new trend, when she appeared in Elie Saab dress at the 2013 Brit Awards ceremony.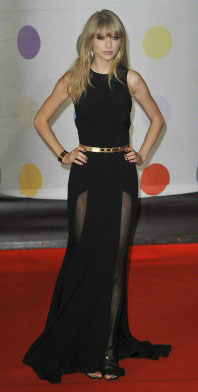 Well, maybe it's time to update your last year's dresses with the help of scissors?