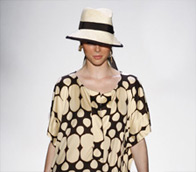 The first victim in GeniusLynch is Diane von Furstenberg, a well-known experienced designer, who first arrived in the fashion world in 1972. Diane is also the President of the Council of fashion Designers of America, so she is the real trendsetter in fashion. Her motto is "feel like a woman, wear a dress". Look at the photos below. All these dresses were created by this designer. Maybe I am wrong, but let me express my sincere opinion about her dresses.
Lolly Dress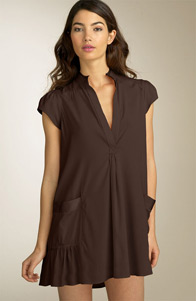 I would call this "Lolly" dress "Let the wind blow!". Who could wear this? An exhibitionist?
Peggy Dress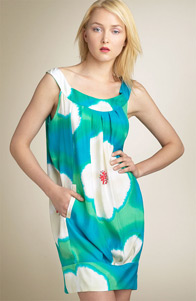 I can almost hear the girl saying: "What do you want from me? I was just well paid for this photo session. It's not from my wardrobe, I swear!"
Ayuka Dress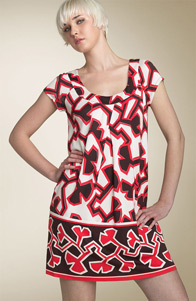 Good old village Russian style. Initially it was the babushka's shawl, which had been passed down through decades.
Aidan Dress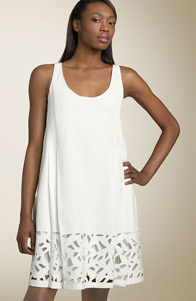 Have lost your kitchen curtain? Where has it got to? Look there! What the …hey, girl! Yes, you in the nightgown, give it back right now!
Sheena Silk Dress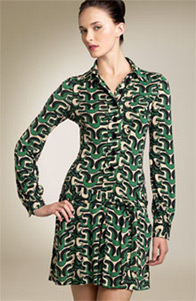 Snakes, snakes, snakes. There was Catwoman. It's time for a new epoch. Ladies and Gentlemen, welcome the irresistible, the peerless Snakewoman!
Julian Dress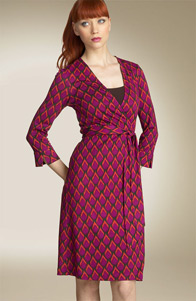 A very practical housecoat for a housewife, who's husband notices her only if the food is not prepared in time.
Black Julian Dress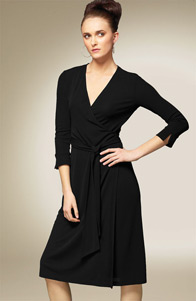 This is the same "Julian" dress, but black. An ideal dress for funeral. Or with this extra modern hairstyle a woman could easily manage a class of ten-year-old children and be called a bitchy teach.
Abrigo Dress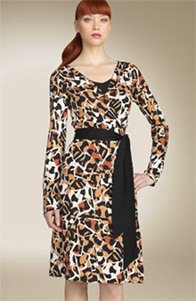 Abrigo dress is extremely fashionable! I think, every woman MUST have one at her wardrobe… in case she needs a rag to mop the floor.
Volante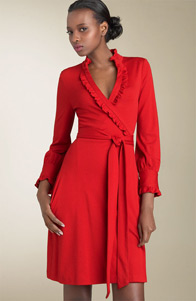 Annie is very sparse. She has washed her new "Volante" dress in a washing machine… together with her red lipstick. The cuffs are really weird and "grandma's". But I've got to hand it to Diane, this item is the only one that could be called a "valid dress" from here.
It seems to me, that the purpose of these dresses are to make women wearing them as much unattractive as possible. There is nothing personal, I just think, that every designer has both good and bad works, so does Diane von Furstenberg. We will come back to this designer and her good works some time again in category Fashion. I am happy, that Diane has much more good works than poor ones and that the second ones are only enough for one post.