David Gandy's Goodnight is a short-length film from a Bionda Canstana shoe brand. The leading actors are incomparable David Gandy and shoes. Lots of beautiful shoes.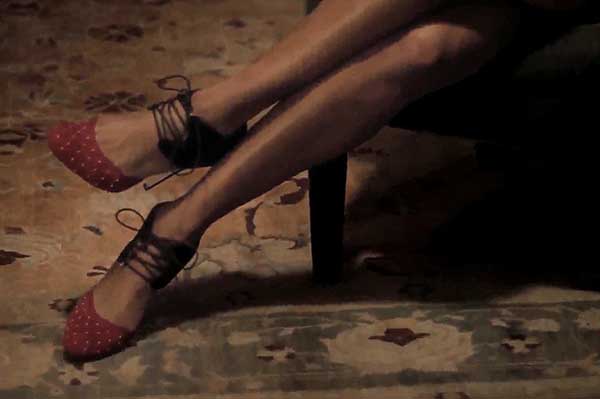 The frequenter of fashionable glossy magazines and Dolce & Gabbana favorite, David appears on the screen as an insidious tempter, who not only chooses girls judging by their shoes, but has a single purpose – to steal these shoes from them. By the way, the victims of the "shoe geek" get a nice bonus – a night spent in the company of handsome Gandy.
David himself shared his impressions of the filming. He said it was a revelation for him to see how strong women's emotional attachment to their shoes could be, and how the shoes could affect their opinion about themselves.
A pair of shoes changes the gait and posture of a person and it also gives confidence, which is an intriguing experience. A confident woman is an attractive woman.
David's fans should know that the male model has a special fondness for women's shoes and always pays attention to them. Gandy likes stiletto heels and "a manifestation of individuality in style."