What style can you create using a floral print? Floral print offers an endless array of options and a wide variety of designer fantasies! If you take a close look at each of them, we can see the effect of different eras, styles, and even scenic destinations. Considering it, you can create an appropriate image!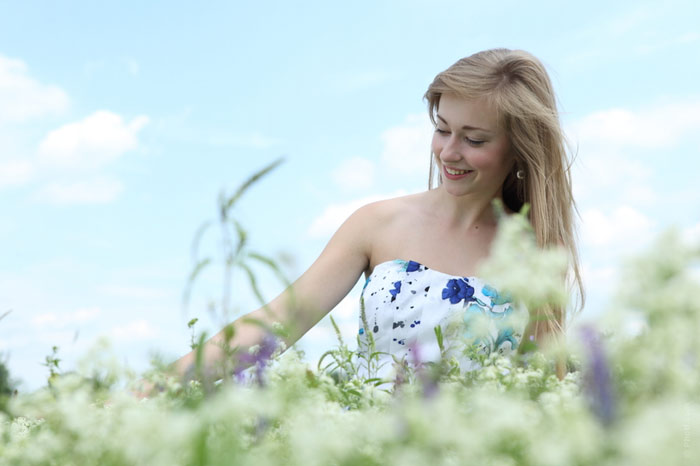 Black or dark background, multi-colored flowers and leaves are folk patterns.
Light background, small flowers of light pastel shades – Romanticism. They look nice on summer clothes!
Large roses with leaves, a golden-pink-green gamma suggests Victorian style.
Garlands and bouquets of roses are elements of Rococo.
Bright background (red, blue, yellow), large colorful flowers are used in gypsy ethnic motives. Do not overdo it!
Realistically depicted flowers with long stems, elongated leaves and petals suggest Art Deco, Art Nouveau – the styles of the early 20th century. Such prints look well on silk, chiffon. To be able to enjoy this beauty, choose a long dress, a blouse, or a free light skirt below the knee.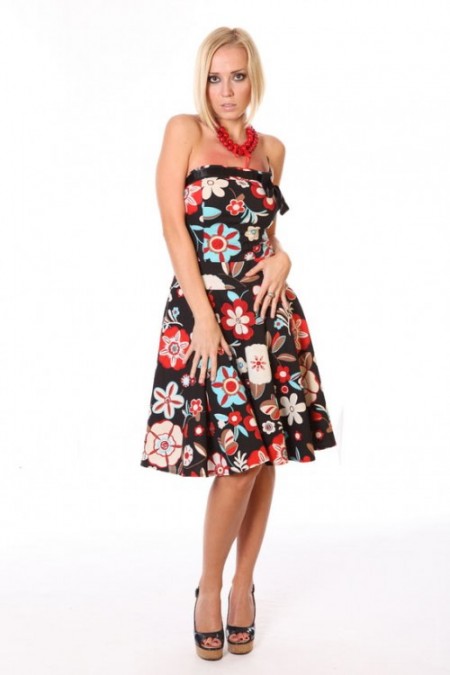 Floral print – not just for a dress!
What is the first thing that occurs in your imagination when you hear "floral print clothing"? Certainly a dress! This, of course, is classic for girls of all time and will hardly ever go out of fashion! Almost any style of dress can be successfully made ​​of a fabric with a floral print.
However, it is worth remembering – the larger and brighter the flowers are, the simpler the cut, and the more expensive and high-quality the fabrics should be. The same applies to skirts, blouses and other pieces of clothing!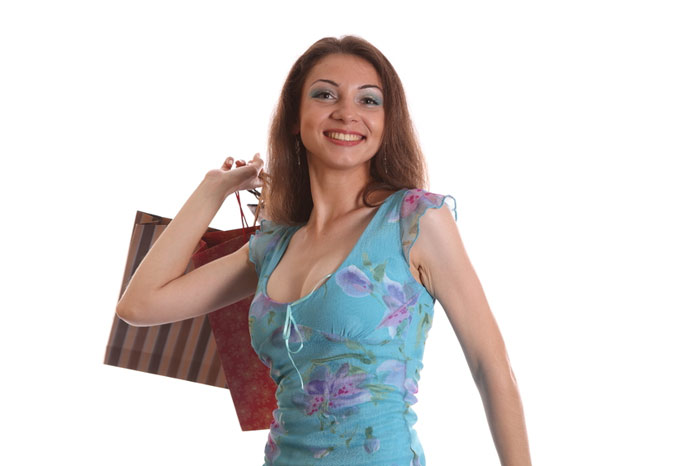 Besides romantic flounces and ruffles with floral prints, you can create a unique style if you combine a cute floral ornament and austere, simple tailoring. For example, a classic pastel-colored shirt with fine floral pattern will look stylish!
Flowers look nice on pencil skirts, jackets, blazers.
What does a floral print go with?
Single-colored clothes of suitable shades.
Large and small floral prints
There should be a complete similarity of colors and print style! It is not advisable to wear two colorful things without setting them off with a belt, for example. You may combine a blouse and shoes, a skirt, and scarf etc.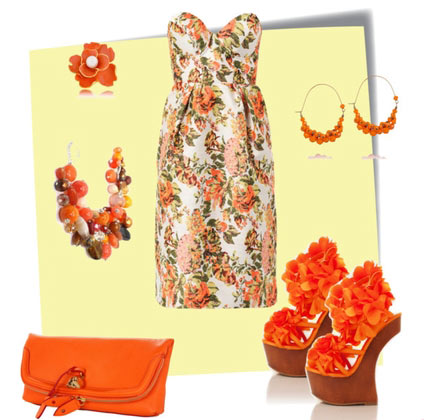 Two black and white floral prints
Again, mind the stylistic similarity of the print! The combination will be particularly stylish when black will prevail on one material, and white – on the other.
Flower and lace
It is definitely a romantic image!
Fine floral print, thin "gangster" stripes
For example, striped trousers and a shirt with a fine floral print. However, wide contrasting stripes will not match!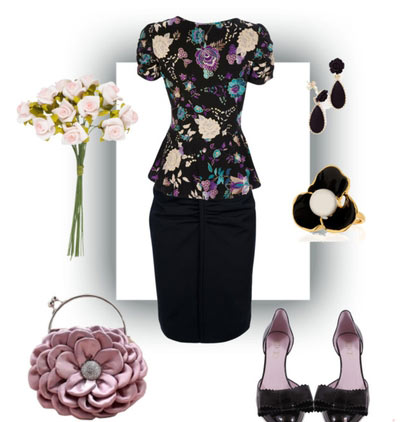 Floral print and accessories
Do you want to be a true fashionista? You cannot do without shoes, bags, and accessories with floral prints!
Floral print bag + shoes will enliven any plain outfit, if they match the overall style.
It will be great if you manage to pick up at least 1-2 matching items of jewelry or hair accessories to each piece of clothing with a floral print! Headbands and elastic bands with artificial flowers are very trendy now – take them into service!