The clothing should give freedom and should not hamper. It should be multi-layered to allow to change the appearance during the day and to adapt to the surroundings. These fine principles have formed the basis of the Chloé pre-fall 2012 collection.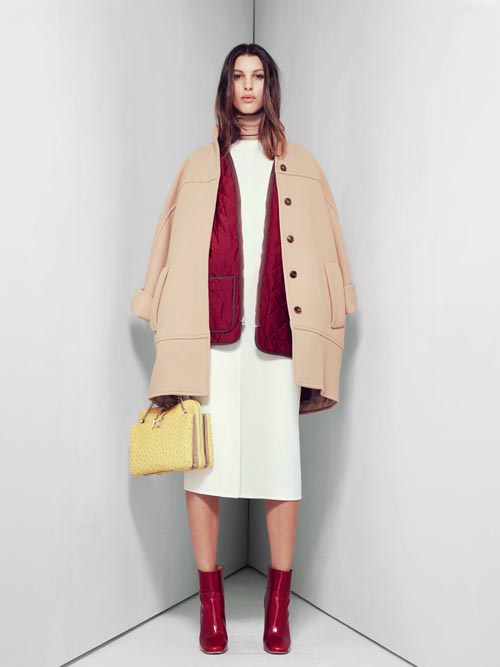 Clare Keller, the new creative director, was inspired by the pictures of the 1960s and 1970s taken by street photographer Garry Winogrand. Structured clothing, slacks, tweed and plaid clothing, and playing with proportions are all easily and naturally embodied in the new collection.
Trouser suits, dresses with vertical pleats, jackets and overcoats – though being disproportionate, all these things are wonderfully attractive. They are charming, because they do not adjust the figure of a woman to the clothes, but only give her what fashionable clothes are supposed to give – not only protection and warmth, but the mood as well.