We have made up the list of the most original and striking Halloween-2013 images, which will probably be to your liking.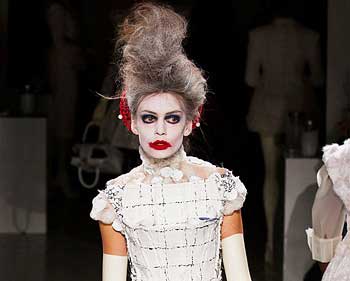 This month, you can turn on your imagination and experiment with bright colors in make-up, because we are celebrating Halloween in the end of October! If you still have not chosen the holiday image, catwalk make-up from the latest shows will come in handy!
Glitter-gold eyelids, bright color blocking, mask makeup – it seems that fashion shows are simply created for us to get inspired by stage make-up and come up with memorable Halloween looks.
Newby: Christian Dior
Christian Dior makeup is inspiring and shocking at the same time, especially gold eyebrows and eyelids. This make-up perfectly complements the image of a fairy princess or a mysterious forest nymph. All you need is to aaply a special cosmetic eyebrow gel or usual lip gloss and a thick layer of golden pigment. The same color can be used to highlight your eyes – do not be afraid, make broad strokes to look more expressive.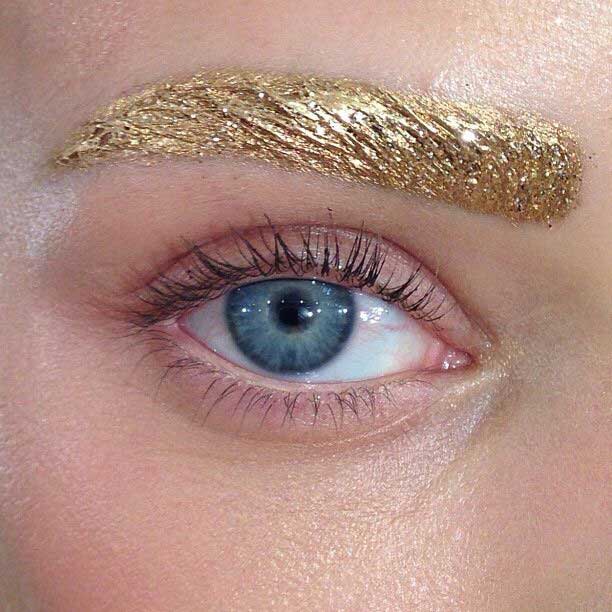 Amateur: Chanel
Colorful lines on the eyelids are an excellent choice for creating an unusual Halloween 2013 look. Chanel was inspired by the popular this season color blocking, and we are inspired by Chanel images. Not to look too simple, draw expressive double eyelines on the lower and the upper eyelids. And do not forget to highlight the eyebrows with a dark pencil!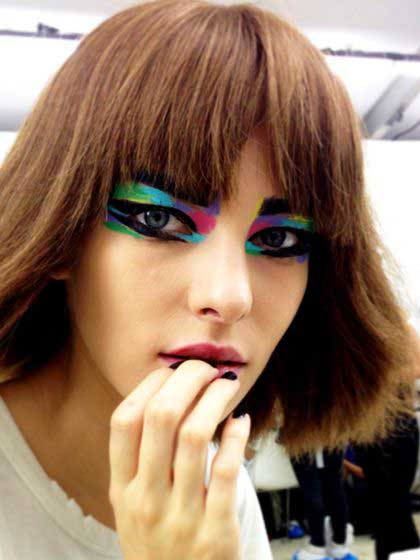 Professional: Givenchy
According to Givenchy, it is a great and a more glamorous alternative to African masks on Halloween 2013. To create such an unusual look you need lace, glue and a lot of colored sequins. Cut out the lace fabric in the shape of your face and soak it well with glue. Stick as much glitter as possible and let the mask dry.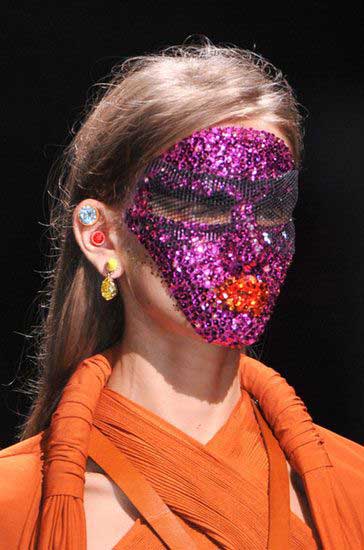 Halloween Costumes: Ideas from Catwalks
By the way, shows can be interesting not only from the point of view of makeup. You can also pick up a Halloween costume.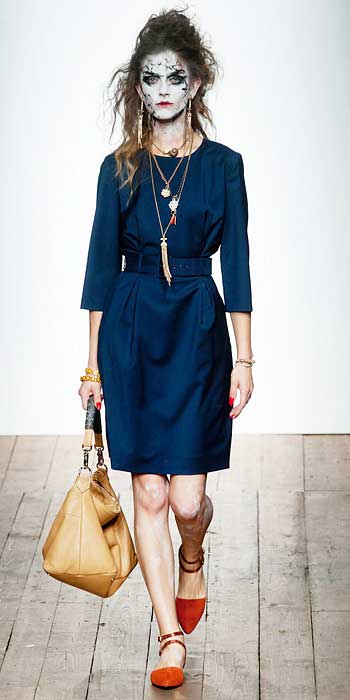 Halloween costumes can be very different – from the images of famous movie stars to bloody ghosts and evil spirits. If you have not yet chosen your festive attire, get inspired with catwalk looks!