Cars can inspire far outside their field, or maybe skis are not so far out? Anyhow, what Aston Martin is doing is releasing a pair of skis that take pages out of sportscars's books.
High-technology manufacturing methods are involved and the latest composite materials are used alongside of aluminium and carbon.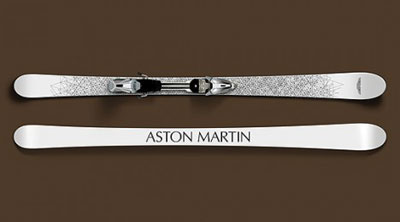 If the colors offered – Morning Frost White, Silver Blonde, Quantum Silver, or Almond Green – don't inspire you, you can always order a color of your choice for your Aston Martin skis.
For this is claimed to be a consummate product – "the race-derived materials make them perfect for all downhill descents," as AM promises.
Source of the image: Luxuo.com.