It is difficult to imagine a modern man who would not have jeans in the wardrobe. These pants have long established a reputation of the most practical and versatile clothing. They can be worn with any top. You can even wear jeans to the office. What denim pants are fashionable this season?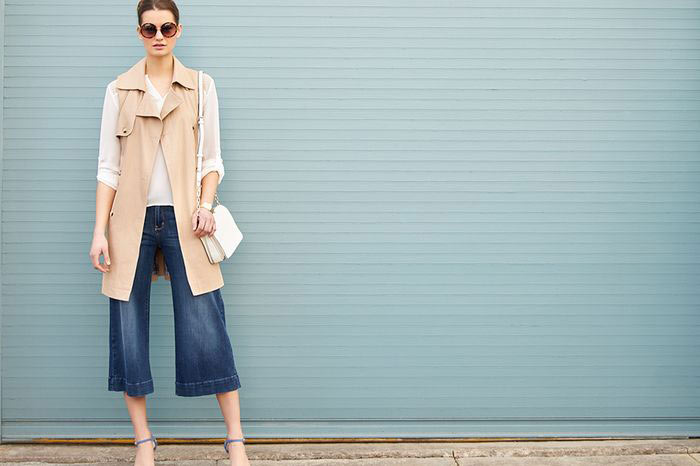 1. Deep blue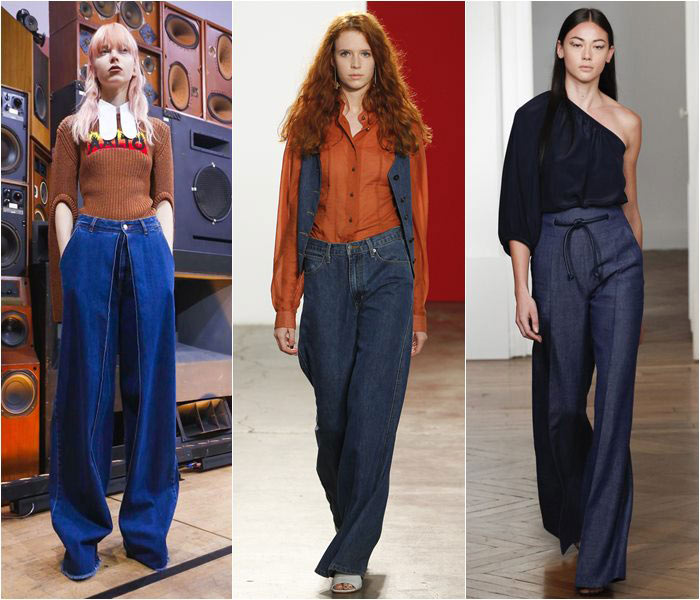 Saturated blue jeans, ranging from ultramarine to noble and deep shades, are extremely popular now. It is advisable to wear these pants with copper, brown and dark blue blouses.
2. Ripped jeans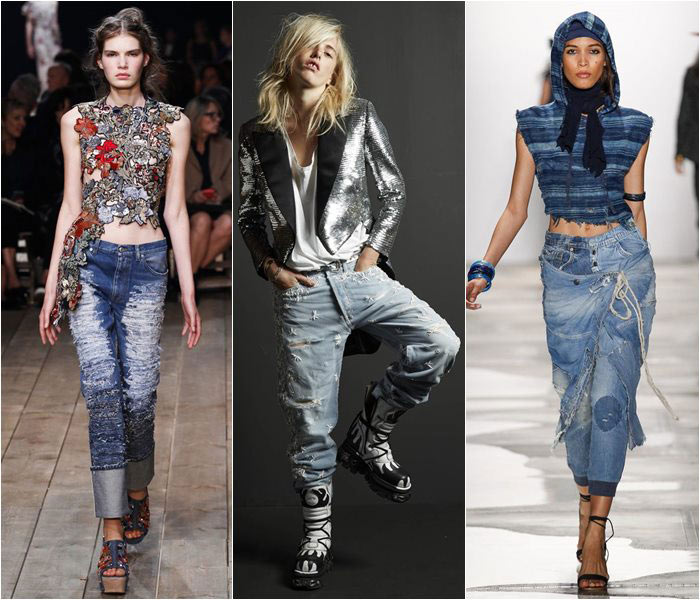 Ripped jeans are always there on the fashion catwalks. Some people think that wearing these jeans is extremely unaesthetic, but it is a matter of taste. The clothing style plays an important role and, if it is a free informal image, ripped jeans will look harmonious and quite appropriate.
3. Patchwork jeans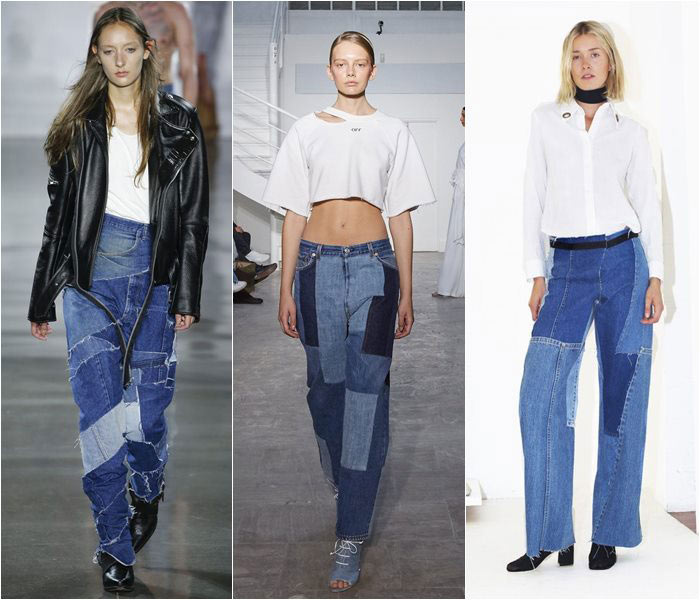 This summer you should pay attention to the jeans made in the patchwork style. These can even be sewn specifically for you. To get these trendy jeans, you need to take your old jeans, which have become too tight or simply went out of fashion.
4. Stylish shabby jeans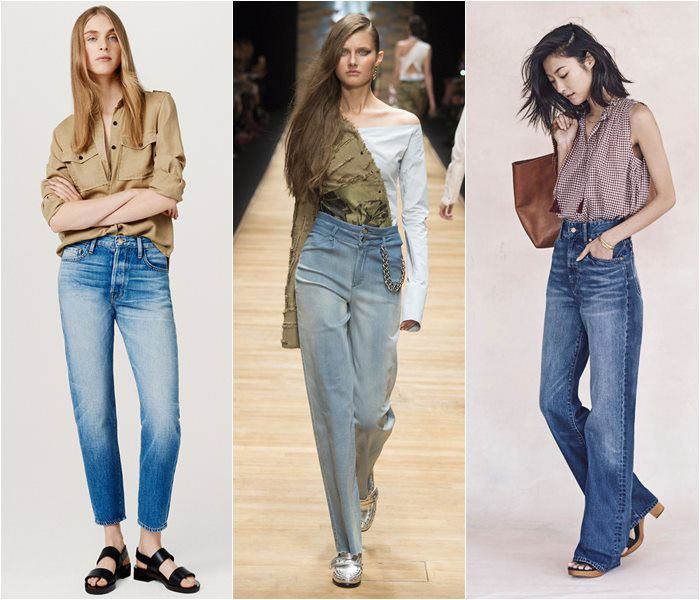 The effect of old and shabby jeans is the most fashionable and topical trend. It is somewhat reminiscent of the 1980s when people would buy new blue jeans and degrade them to make them shabby. It seems that fashion is back!
5. Cropped Jeans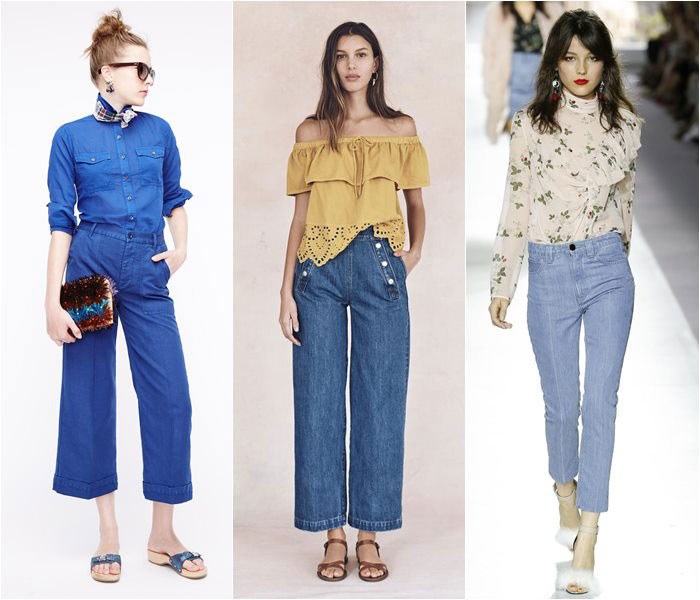 A few seasons ago, it was fashionable to roll up long jeans, but now things are different. Very popular are cropped jeans of most diverse configurations – skinny, flared, with high or low waist.
6. Light denim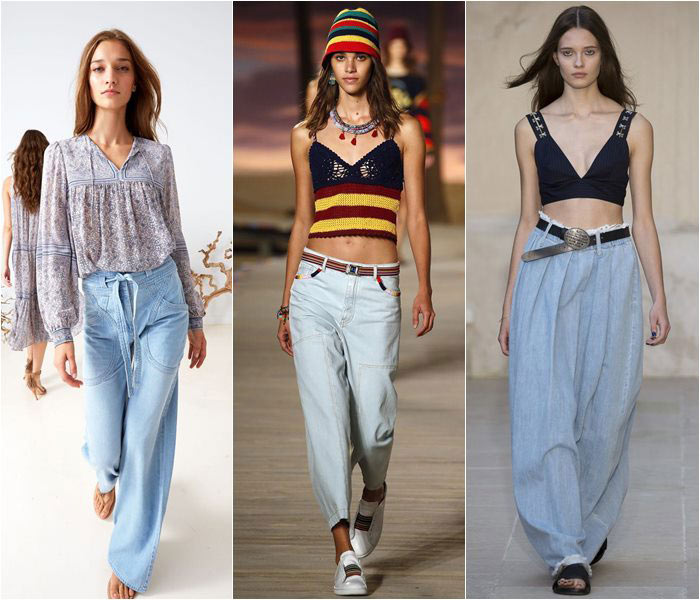 Light denim may also prove the main trend of the summer. It is used to make airy trouser skirts and fitting jeans, which favorably emphasize beautiful legs. Such jeans will not be hot to wear even in sultry heat.
7. The hip-hop style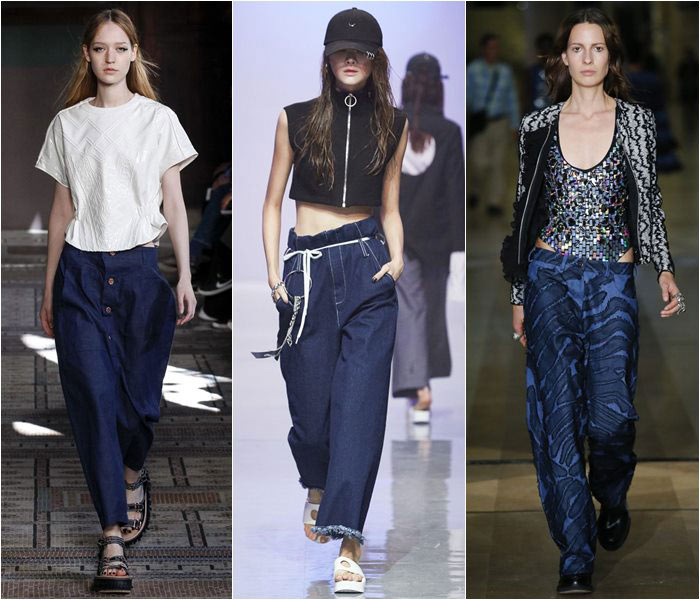 Girls who love the sport style or practice street dancing will appreciate this trend. Designers offer wearing baggy and very loose jeans in the hip-hop style. Ties, buttons or a wide zipper are preferable.
But it is not only jeans that should be updated. We have compiled a list of things that should be present in the wardrobe of every girl this summer!