The cold season has almost started, and it is time to wear warmer clothes and purchase a couple of new cozy things for the upcoming winter. And to get to the point, read our selection of the most relevant prints of winter 2014-2015 before shopping. There is a wide selection indeed!
1. Fabulous motives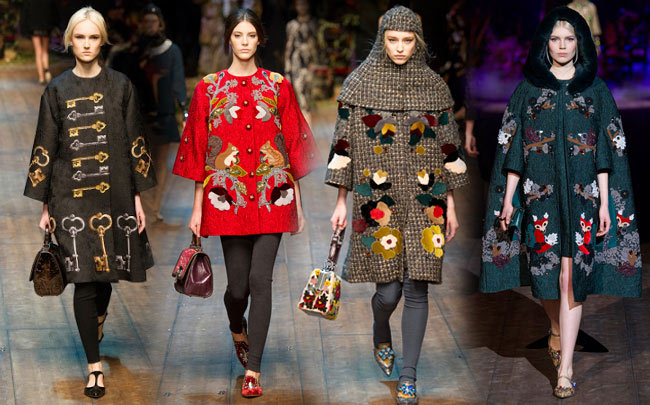 Winter, New Year, Christmas, evening gatherings with friends and walking around the city illuminated by colored lights. Isn't it the most fabulous time when the soul is longing for miracles?! That is why stylists are now suggesting wearing clothes made of fabrics that depict fairy tale characters, animals, nature. These are foxes, squirrels with a nut in their paws, and the gold key… Let yourself go back to your childhood! This is what the Dolce & Gabbana brand offers.
2. Plaid prints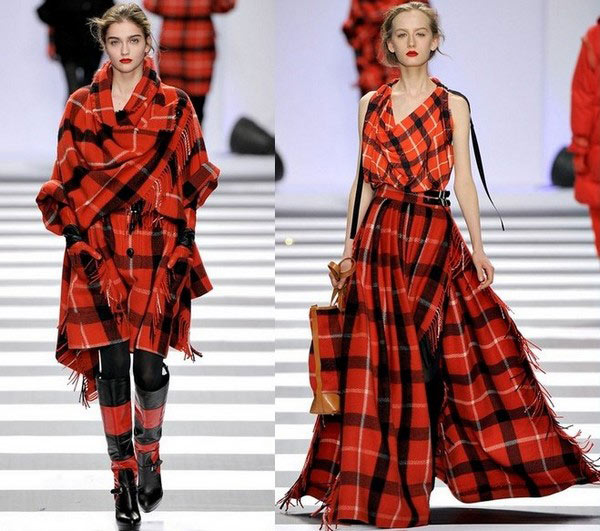 It is not the first season the "cozy plaid theme" remains fashionable. With thin and thick lines, usual and diagonal, on skirts, dresses and coats, of various colors – this is a true paradise for those who love these geometric prints. Plaid is one of the favorite prints of such designers as Simone Rocha, Marc by Marc Jacobs, Vivienne Westwood, Comme Des Garons, Missoni, Polo Ralph Lauren, and others.
3. Cartoons and unexpected ideas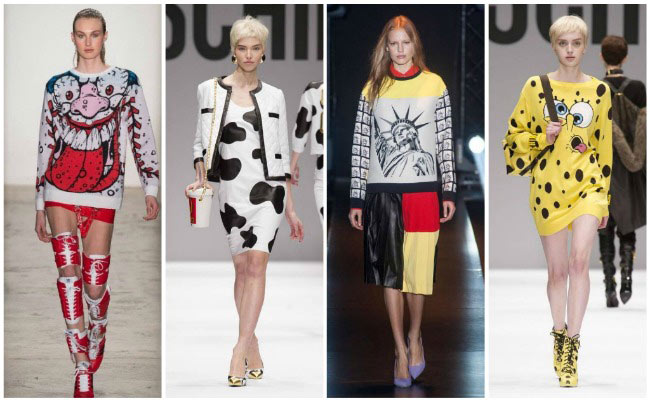 Winter comes, which means, among other things, freedom for those who love funny and interesting prints on clothing. Do you think only teenagers can be wearing a shirt with Sponge Bob? By no means! Warm clothes with cartoon characters for quite adult girls are offered by the Moschino brand. It has also created a dress that resembles a candy. Red Valentino offers other bright cartoon characters. Fausto Puglisi uses the Statue of Liberty in the clothing items.
4. Roses on black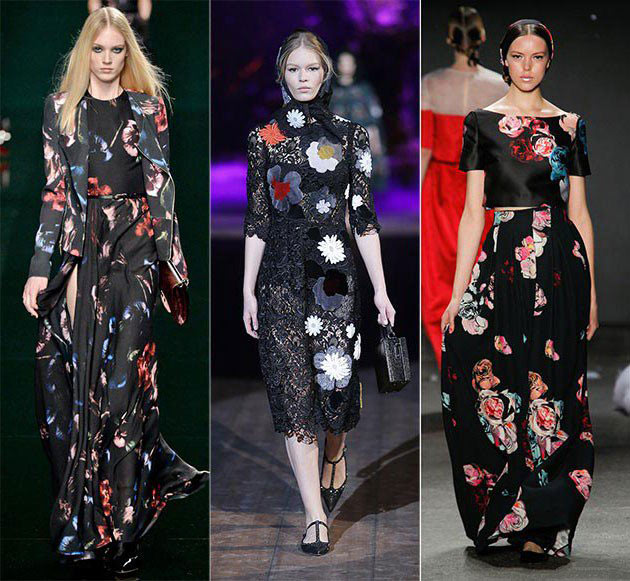 Black fabric is the perfect base for creating vivid and memorable motifs. Bright juicy roses and other flowers are perfect for creating contrasting images; at the same time it is the possibility to appeal to folk motives. In the coming season, black dresses with roses have been presented by several brands, including Erin Fetherston, J.Crew, Elie Saab, Dolce&Gabbana, Honor. By the way, according to the popular predictions, this print will be relevant in the spring and summer next year.
5. Curved lines
Curves and polylines can breathe life into even the simplest outfit – they refresh the image and "play" while you are moving. Similar geometric prints are suitable for every day, as they can add dynamism to constant routine. During this season the collections with curved lines have been presented by Marc Jacobs, Rachel Comey, Samuji, Guy Laroche.
6. Floral patterns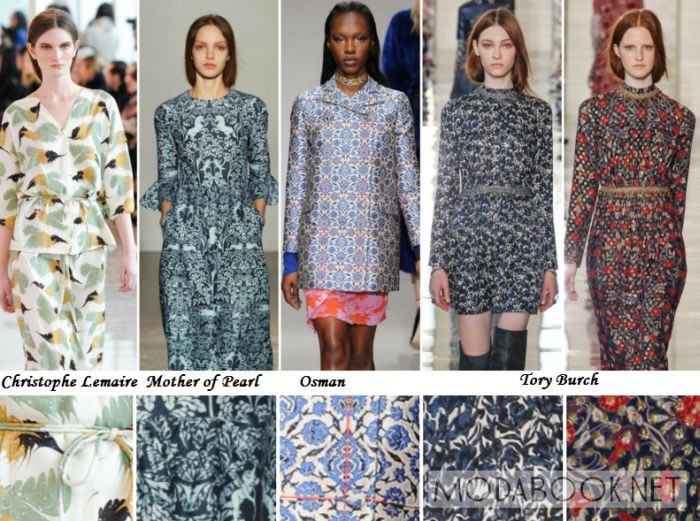 At a time when nature seems to be asleep, it is important to please yourself and those around with summer motifs (albeit on thick fabrics). During the coming winter, delicate floral patterns will decorate not only dresses, but also business suits, skirts, blouses and coats. Tory Burch, Christophe Lemaire, Osman, and Mother of Pearl collections are perfect testimony to the fact.
7. Animalistic prints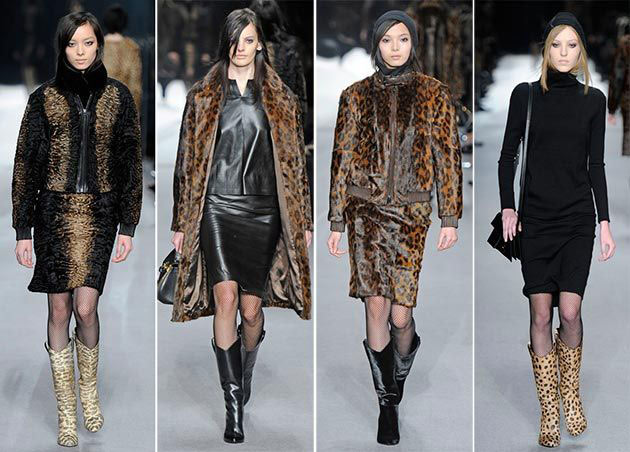 Especially the leopard. However, please note that this print is suitable for only very confident women. And also keep in mind that the leopard print is self-sufficient and is not outshone by other prints, except a monochromatic fabric as well as eye-catching accessories and a fancy cut. The solution is simple: if you want to try on the leopard print, choose a dark or black monochromatic base and a classic bag. As for the painted yellow, green, red, purple, and orange leopard, it is better to give up such patterns as they look cheap and often vulgar.
The ideas for wearing leopard prints can be borrowed from Tom Ford, Balmain, Celine, Dsquared, Wren.