Susan Sarandon has been announced the new face of the Japanese Uniqlo brand. This fall, a special advertising campaign of the brand is expected. Together with Susan, 30 other celebrities have been invited, and they are far from the traditional image of a model.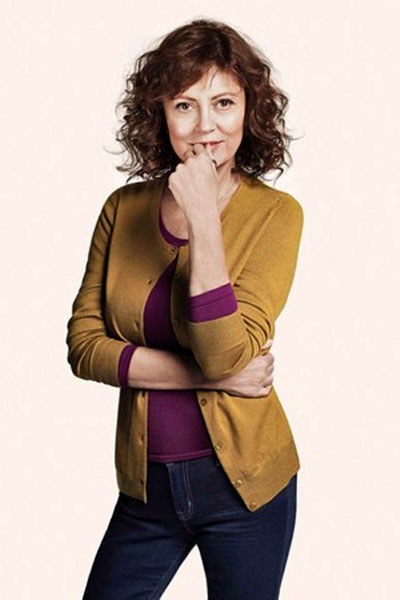 The fashion critics claim that fashion business is increasingly inviting aged celebrities as the heroes and heroines of commercials. The last example is this fall's advertising campaign of the Japanese Uniqlo brand. For example, it features Darren Criss, the jazz musician Esperanza Spalding, David Karp, Susan Sarandon and others.
Susan Sarandon, the 64-year-old actress, will surely be one of the central figures of the new advertising campaign.
It should be noted that elderly and middle-aged women compete with quite young girls in the modeling business. For example, 19-year-old Georgia Jagger, 46-year-old Kristen McMenamy, and 40-year-old Stella Tennant have been accepted for this year's Model of the Year Award in Britain.
Shall we at last see women of all ages on the catwalk and on the advertising pages, and not just 20-year-old girls? The tendency is quite promising!
Source of the image: Stylecaster.