Autumn is worth loving at least for the fact that you can wear your favorite coat or a stylish leather jacket. Moreover, the "sudden" cold of the off-season period is also an excellent occasion to pamper yourself with a new clothing item. Don't you know how to be fashionable and to keep warm this fall? Then narrow the search to these models of outerwear, which will accentuate absolutely any figure.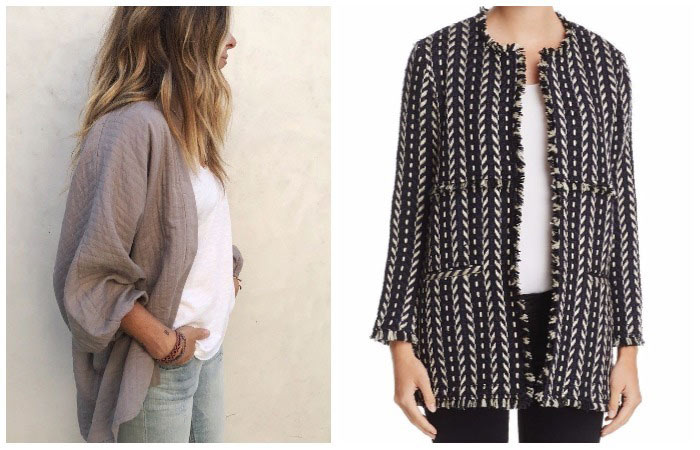 If you easily get lost among the hangers, dressing-room mirrors and sweet smiles of the shop assistants, be sure to print out this tip before the next shopping marathon. Look for the models of jackets and coats that are not only relevant this season, but also fit any type of figure.
1. Free cutting leather jacket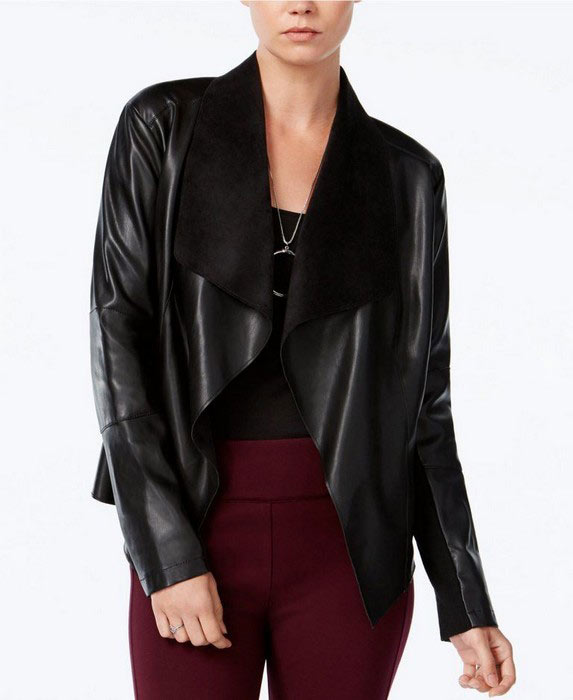 It is high time for the leather jacket to take its honorable "royal" place in the wardrobe of any woman. But if the rock-style leather jacket clearly does not fit your image, or it ruthlessly squeezes the waist area, pay attention to the model in the photo. This season, it triumphantly wins back its popularity. This is the reason why: drapery will create a soft silhouette for any type of figure, and the design without bright details will help combine it literally with anything.
2. Coatigan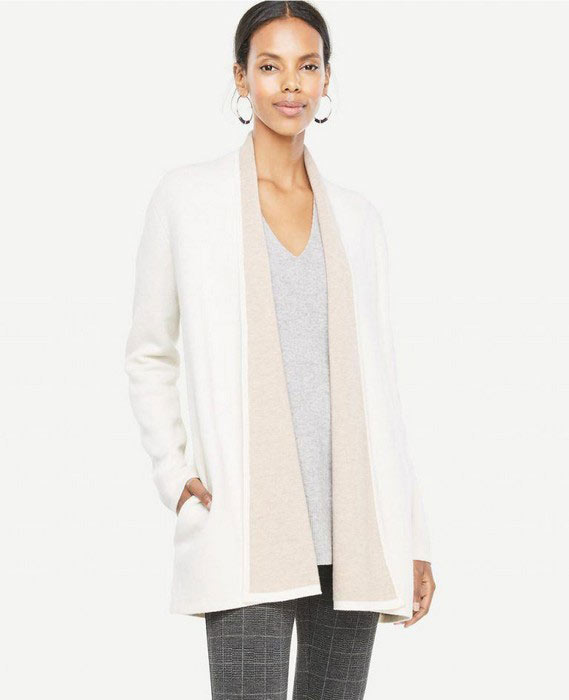 A new word, which all women of fashion need to learn this autumn. After all, it is a hybrid of a coat and a cardigan (or just a cardigan sewn from a dense fabric), and it is a must-have of the new season. It will not save you from the first frost but will help you keep warm in the office. Besides, its neutral silhouette is perfect for everyone.
3. Classic tight denim jacket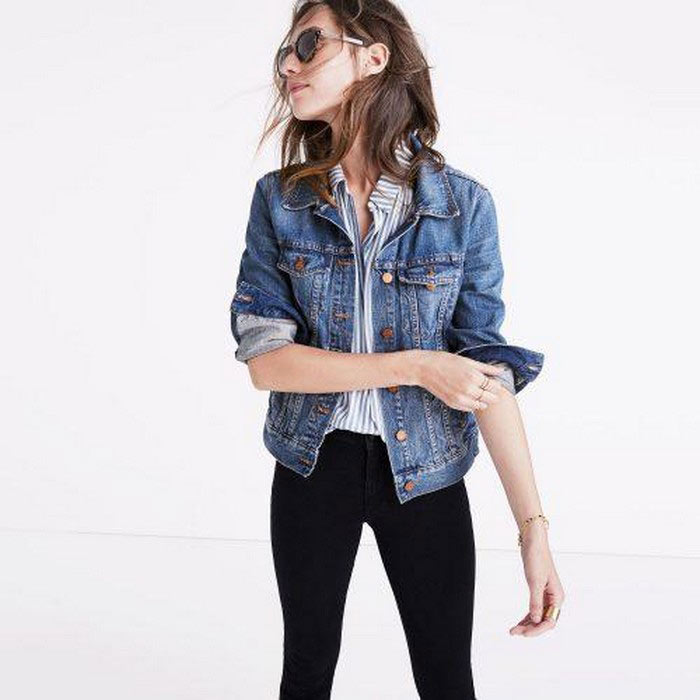 It has been one of the most universal things over the last thirty years. What should you expect from it this season? The forgotten shades of the dark blue and patterns with flowers (that many will find somewhat boring).
4. Kimono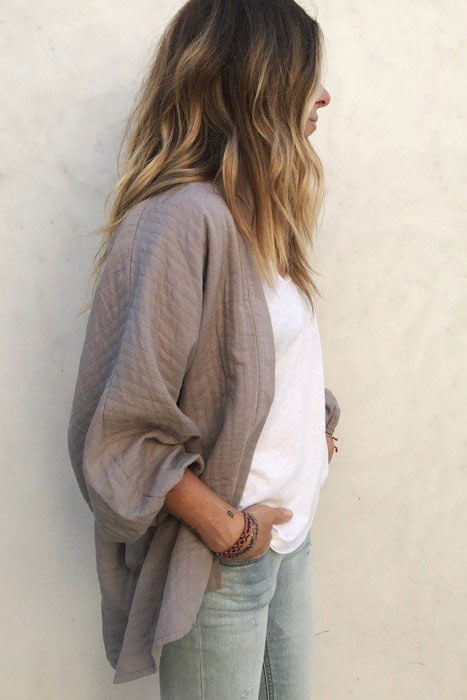 Autumn is not the reason to abandon the kimono that has become popular over the summer. Just choose a model from a dense fabric with elongated (and necessarily volumetric) sleeves. It is warm, stylish, and hides all the extra centimeters.
5. A shortened tweed jacket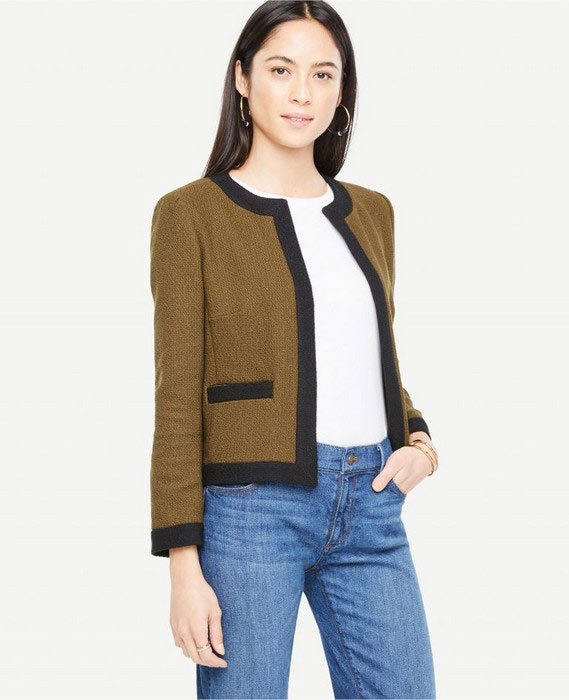 The one in the style of Chanel. It perfectly fits into any strict dress code, and the dense fabric in combination with a straight silhouette and a round neck will add some aristocracy to every woman's figure.
6. An extended trench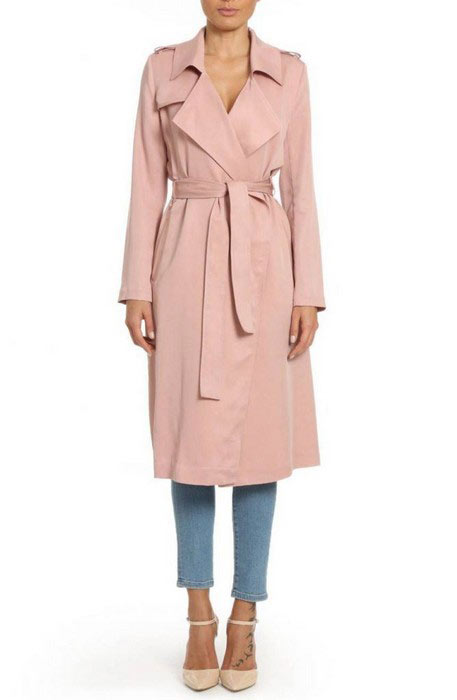 A double-breasted trench coat, like that of Burberry, or a coat without buttons, but with a wide bow belt – any of the options will create a classic "hourglass" silhouette. If you are a fan of trends, choose the trench of the popular "powder" color. But keep in mind: it will turn even a harsh businesswoman into a romantic young lady.