Flynn Skye is the latest and greatest in Los Angeles fashion. Designer Amber Farr creates pieces for girls who aren't afraid to face challenges, make mistakes, and have fun. Celebrities like the Kardashian sisters and Gisele Bündchen love to shop Flynn Skye fashion.

With summer on the horizon, it's time to stock up on some wardrobe staples. With looks from Flynn Skye, you can be assured that your summer look will transition well from the workplace to whichever adventures you find yourself taking either solo or with friends. Conquer the summer season with these five summer-ready looks from Flynn Skye.
Claire Crop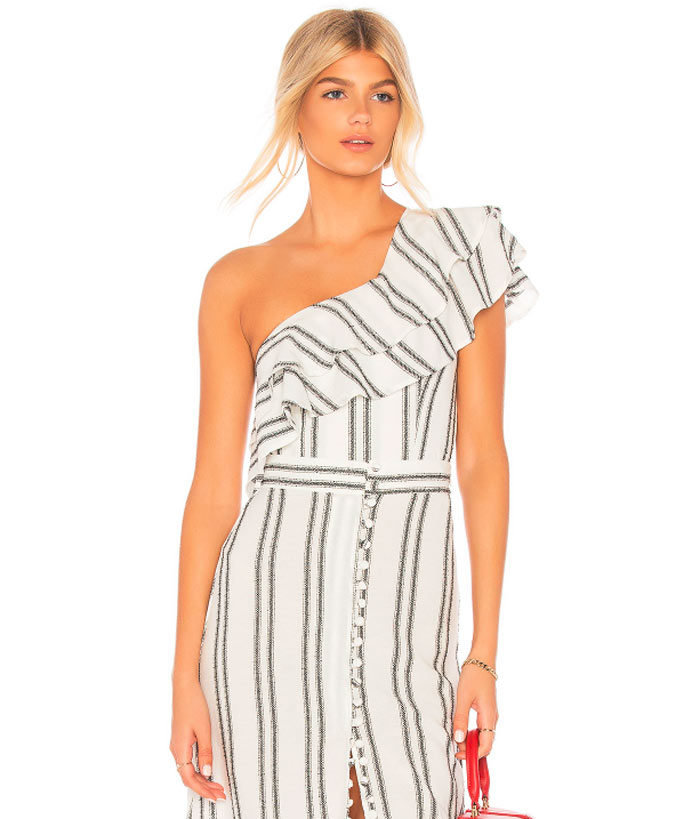 The Claire Crop is at the top of the list for a reason. This long, one-shoulder summer dress is made of rayon for a flowy, breezy appearance while the shoulder is adorned with ruffles for an added air of femininity. The stripes are no-nonsense enough for the workplace while not being stuffy, making this dress the prime choice if you have an event after work and no time to change. The side of the dress has a zipper enclosure for easy dressing and removal.
The Claire Crop can easily be dressed up or dressed down with a few simple accessory switches. Pair with black strappy sandals with a chunky heel for a look that works in the office and on the boardwalk. Contrast the simplicity of the dress and monochrome color scheme with a bold, red purse. Gold hoop earrings and a wide-brimmed hat will bring the look to completion.
Parker Jumper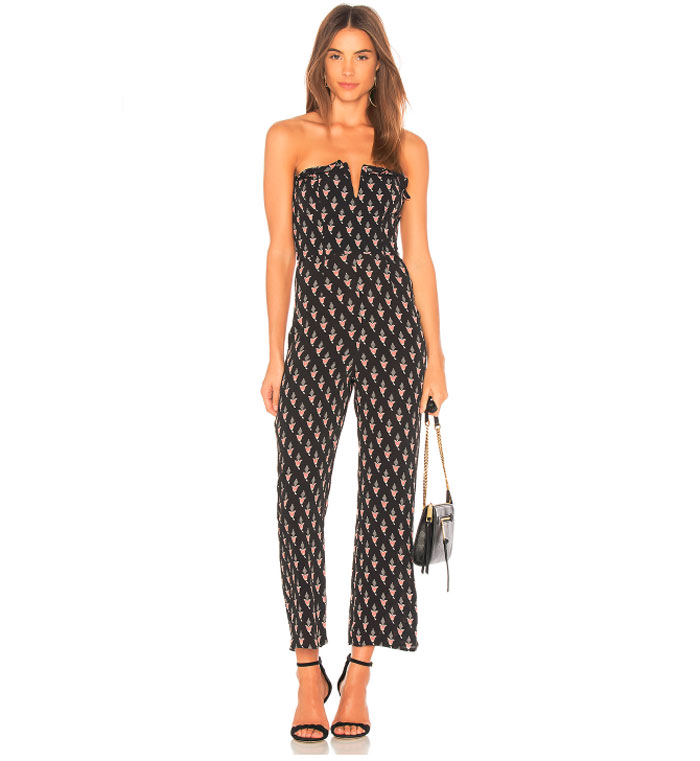 The Parker Jumper will be an instant summer classic. This ankle-length, one-piece jumper is made entirely of Rayon for a light, breezy feeling that is sure to please. The abstract tulip print is elegant and fashionable, while the navy backing maintains the professional appeal of this outfit, making it easily paired with a cardigan for daily wear. The Parker Jumper comes with detachable straps and a back zipper enclosure.
Pair this jumper with a simple, plain black purse as not to clash with the floral print. Keep the same simplicity with the shoes by throwing on a pair of black, strappy sandals with a high heel. Simple gold jewelry will attract attention without being overpowering.
Cedar Maxi Dress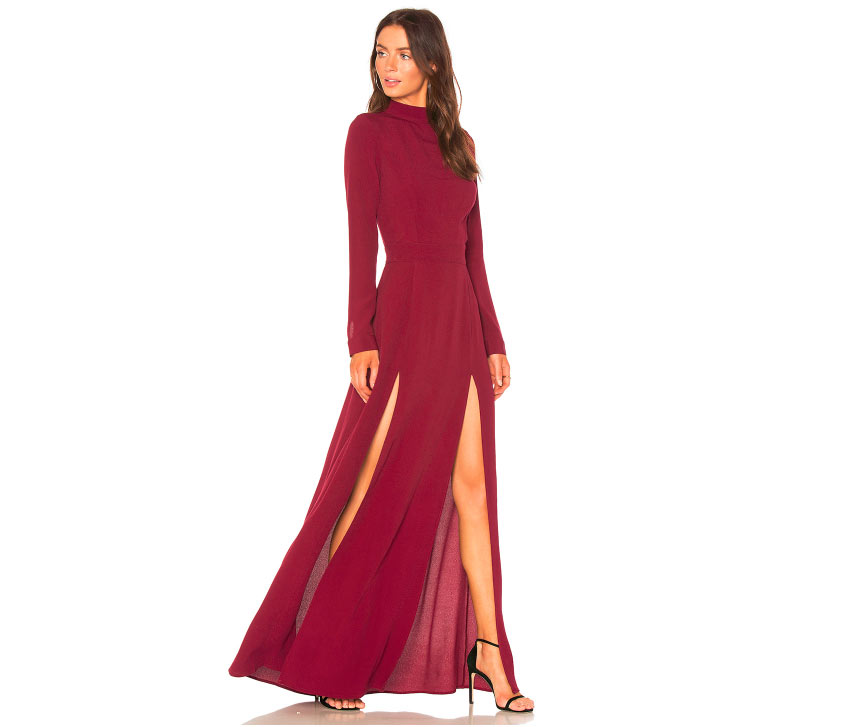 The Cedar Maxi dress is the must-have maxi for cool summer evenings on the town. This maroon, floor length dress features two sexy thigh-high slits and comes in a light, unlined, curve-hugging rayon blend. With ample coverage at the front via a high neck and long sleeves, the back features an eye-catching cut out that is sure to turn some heads.
Keep accessories minimal with this dress by forgoing jewelry and wearing simple black, ankle-strap heels. Pair with a gold clutch rather than a bulky handbag.
London Top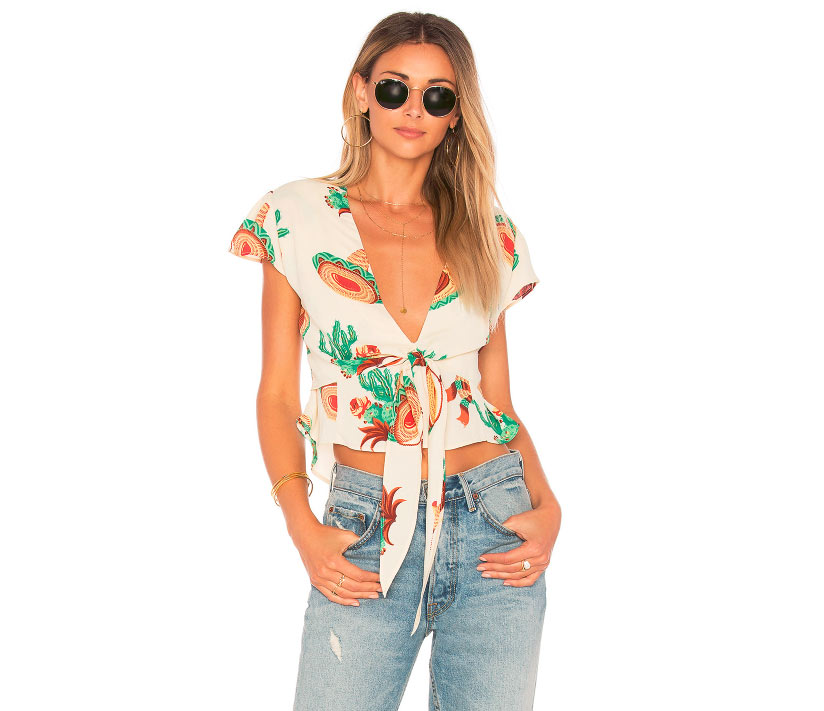 The London Top is fun, flirty, and perfect for summer forays to the beach. The rayon fabric, front tie, and tiered-hem capture femininity and elegance while the option of cactus and sombrero or cherry print keeps things simple, fun, and summery. The same style and prints are available on the Monica Mini Dress.
Keep it casual by pairing this top with denim capris or a skirt. Dress up the accessories by incorporating gold bangles, metallic heels or sandals, and aviator sunglasses to pull it all together.
Maple Maxi Dress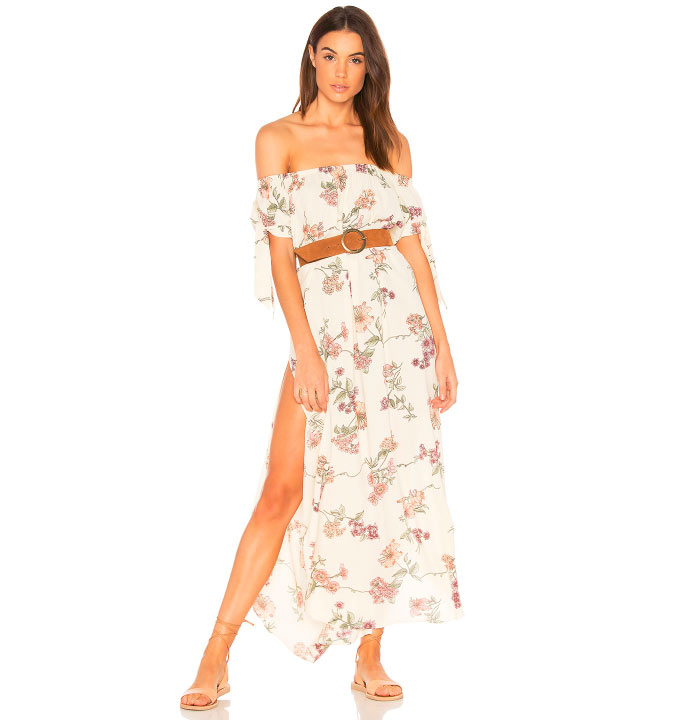 The Maple Maxi is a flowing, feminine maxi that will showcase your summer tan with an off-the-shoulders hemline and thigh slit. Wear with different belts to change your look without compromising the dress. The creamy color with botanical print is perfect for hot summer days and even hotter summer nights.
Keep accessories neutral while wearing the Maple Maxi, with nude sandals or flats and light makeup to bring the look together. Wear with a cardigan in an office setting.
Flynn Skye has a look for all occasions this summer season. Which styles will you be rocking?