Try to answer the question: how many clothes does a girl need to always look stylish and never repeat her image for a whole month? Someone might say that she needs the entire contents of a fashion boutique or the whole first floor of a Zara store. However, a young company of independent and highly resourceful designers has calculated that six items would be enough. The main thing is to combine them correctly. The things should be simple, original and multifunctional. Just as the collection, which we are going to describe today.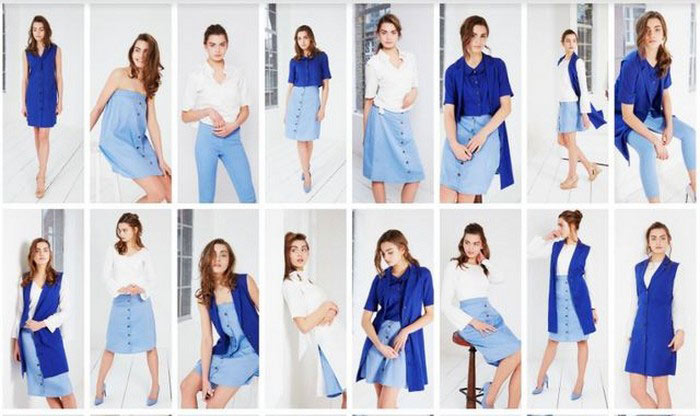 Every girl is familiar with the situation, where you open your overfilled wardrobe in the morning and sadly realize you have nothing to wear. Sometimes a huge selection of clothes is a lot worse than lack of clothes. But there should be some balance between the two extremities. Apparently, independent designers, working under the name Honest-Rosie, have found this happy middle ground. They calculated that six clothing items are enough to wear for a month and never repeat the same outlook again. Besides, there will be plenty of space in the wardrobe.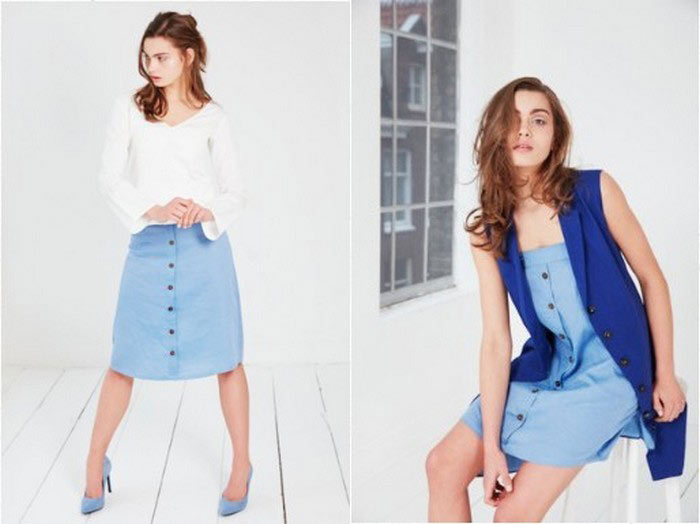 Honest-Rosie is a newborn brand in the fashion world, which supports simplicity, quality, environmental friendliness and economy. All of this corresponds to the requirements of the brand's debut collection. It includes six elements, made solely from natural materials. But there are as many as 30 or more ways of combining them.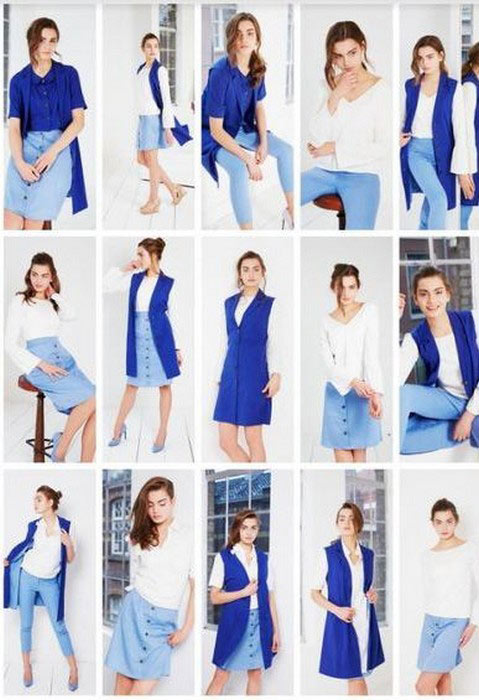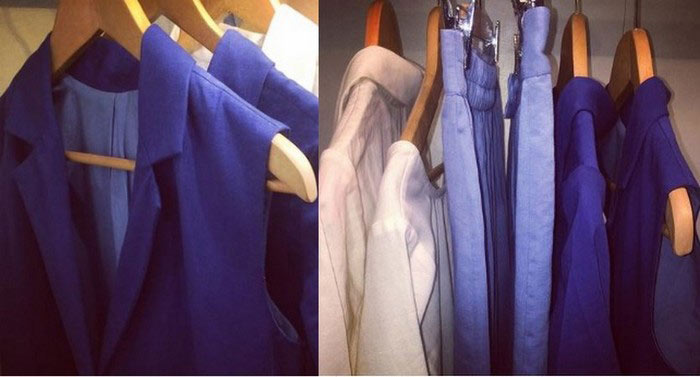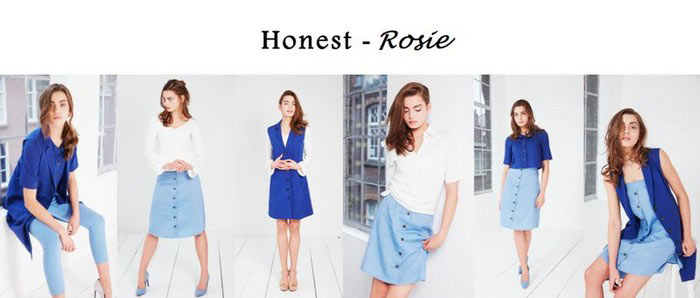 The most elaborate collection of Honest-Rosie clothing includes: a trapezoid skirt, stylish and slightly shortened pants, two shirts of different cut, a strict jacket and a dress. Due to a single-color palette (three shades: white, deep blue and sky blue) and the versatility of elements, the clothes are perfectly combined with each other. For example, a skirt with buttons on the front can be worn as a dress, and a dark-blue sleeveless dress can be worn as a vest.
The manufacturers claim that a collection consisting of six elements is enough to create a business-like manner and can also be worn or the weekend and even for a date. The clothes are made of natural materials and should serve for at least 10 years. Afterwards, they can easily be sent for recycling. However, you may also do this earlier, if you get tired of wearing blue clothes.