The readers are offered several interesting and incredibly fashionable shoe models. Each of them is good and worthy of attention in their own way. Beyond doubt, this kind of shoes should be tried on this spring. Enjoy watching.
1. Loafers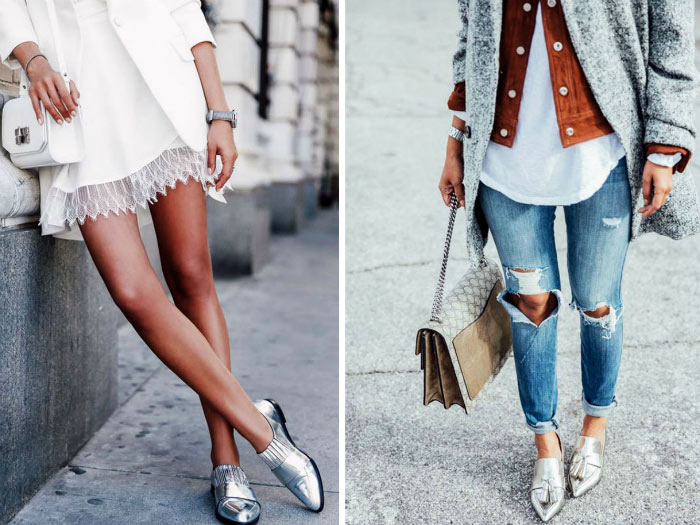 Stylish and very comfortable loafers do not give up their fame and continue to stay at the peak of popularity. Such shoes fit any girl without exaggeration and complement almost any image. This season, you should pay attention to models with pointed toes and of unusual colors. The shoes made from natural materials are also fashionable, so it's better to choose suede, patent leather or usual leather shoes.
2. Fancy heels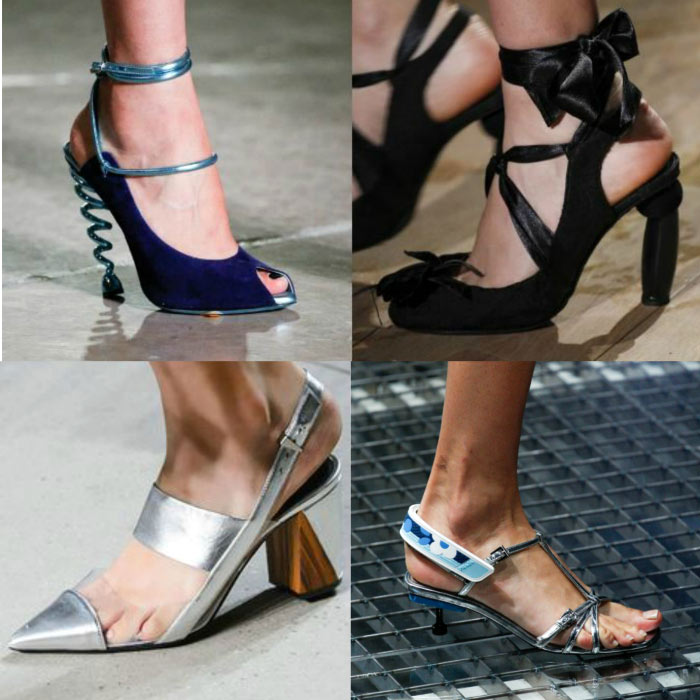 The most daring and outrageous women of fashion will admire shoes with unusual heels. They can be round, square, asymmetric, decorated with rhinestones, sequins, and flowers, but they should necessarily be stable. Regardless of the model chosen, the shoes with fancy heels will make even the most boring image colorful and will become a real highlight of any outfit.
3. Wedge shoes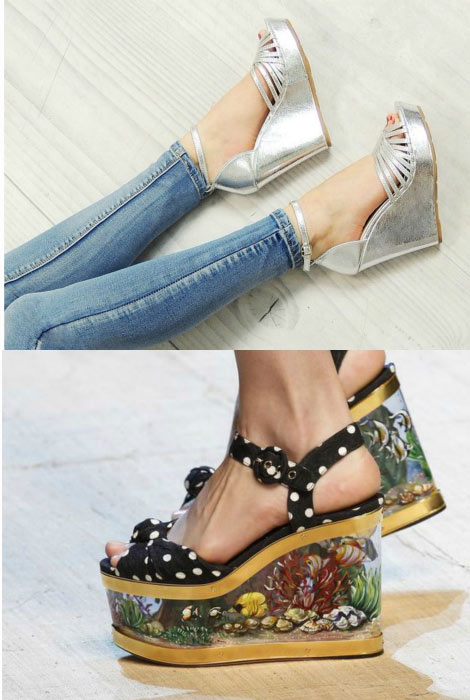 Platform and wedge shoes are at the peak of popularity again. In addition, shoes and sandals on the platform can look no less impressive than similar models on heels, but they are more convenient to wear in the city jungle.
4. Unusual sole
Designers have prepared a special surprise for the most extravagant and daring women – shoes on a fancy sole that can be quite comfortable to wear despite its frightening appearance. Such unusual sandals will become a memorable detail of any image, and their owner will surely draw attention.
5. Transparent details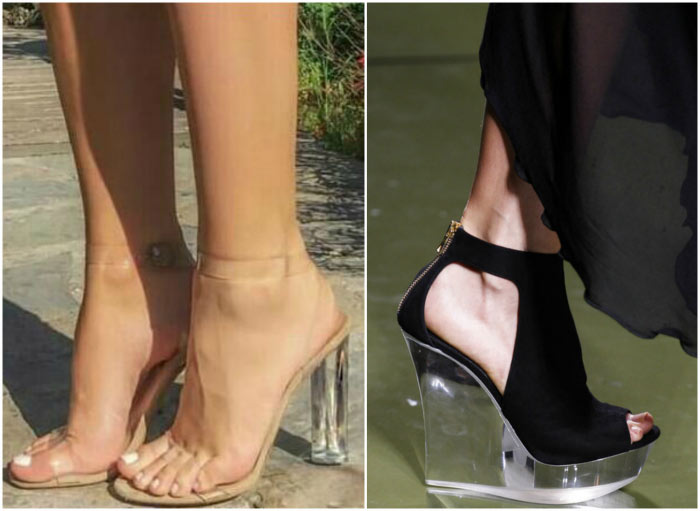 Another highlight of the spring-summer 2017 season is footwear with transparent elements. These are individual details, such as straps, heels or wedges, or even fully transparent sandals. These sandals will not only become a stylish detail of the fashion image but will also let you visually extend your legs and look taller.
6. Velvet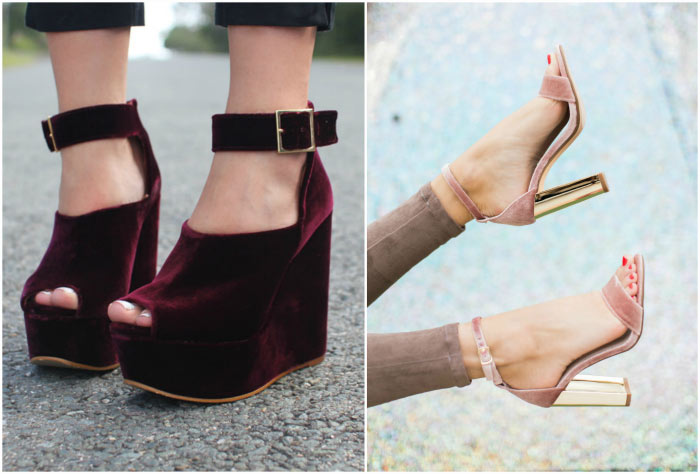 Velvet is certainly one of the trendiest materials this year. Shoes made of velvet are no exception. So, if you do not have any pair of shoes from this fashionable material, you should definitely buy a pair of such footwear this spring. In addition, shoes and sandals made of velvet look truly luxurious and noble.
7. Closed sandals
Closed sandals can be a good starting point for the transition from spring shoes to summer footwear. They are also one of this season's trends. These sandals look absolutely great with every outfit and are perfectly combined with both jeans and dresses.
8. Closed toe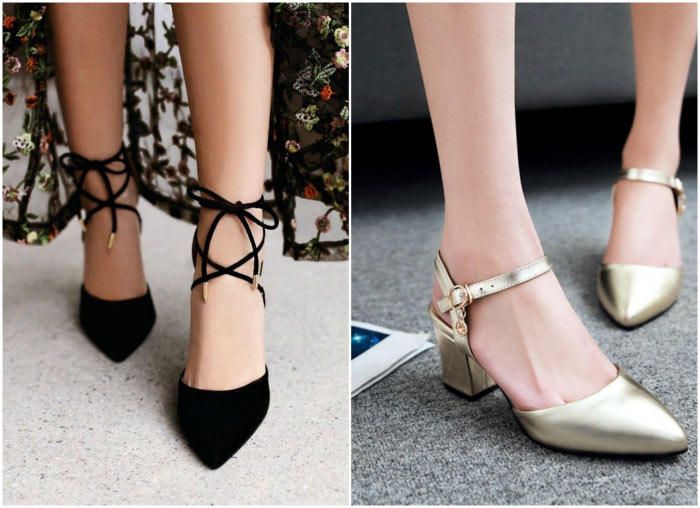 Another fashion trend of the spring-summer season is sandals with closed toes. Such shoes are suitable for dresses and skirts and will be a real gift to all women, who are forced to stick to an office dress code, the rules of which prohibit wearing shoes with open toes.
9. Wooden sole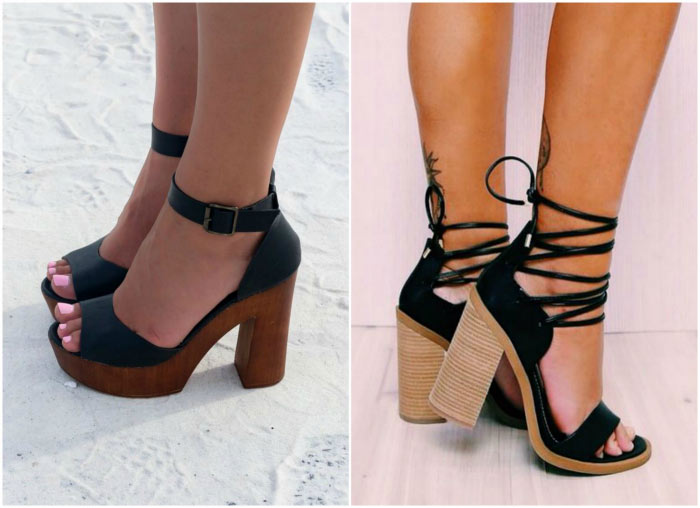 Designers recommend using shoes from natural materials (leather, wood and cork) to refresh the image of a megacity inhabitant. Similar models of shoes and open-toe shoes look very fresh, original and will suit almost anyone.
10. Ties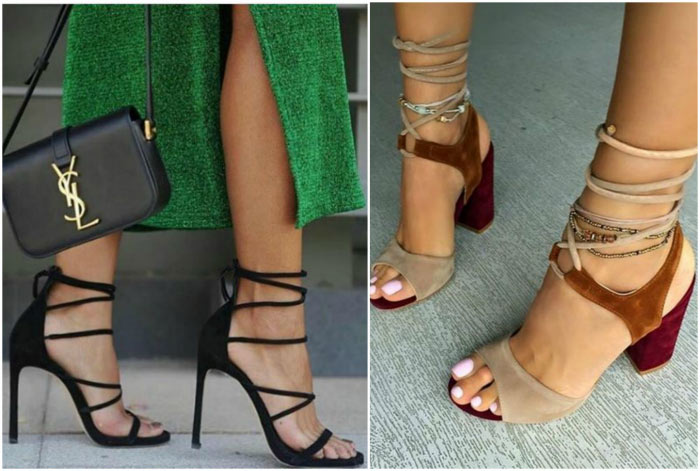 Straps and ties are a fashionable detail of this year's summer shoes. Sandals with an abundance of straps or ties will emphasize the woman's beautiful feet and legs and will bring a touch of audacity and sexuality to the everyday style.
11. Pumps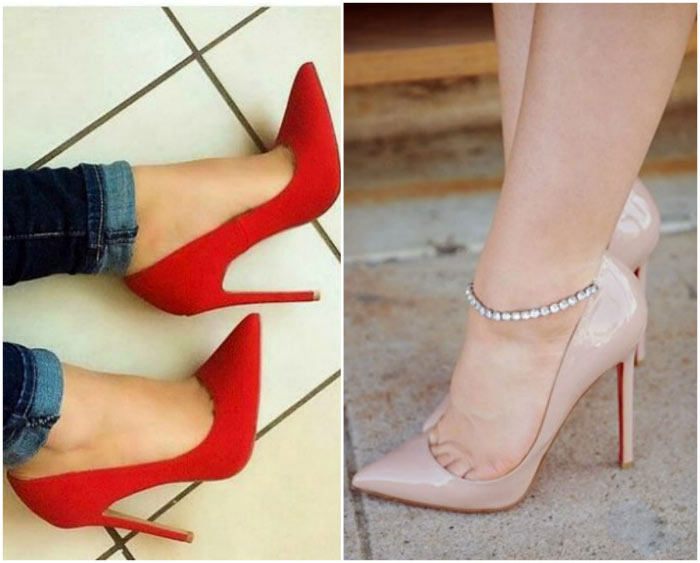 Instead of high heel and platform shoes, the classic pumps with an average heel have gained popularity this season. Such shoes are suitable for women of all ages. They can be worn at work and while visiting a museum or a solemn event.
12. Fur and feathers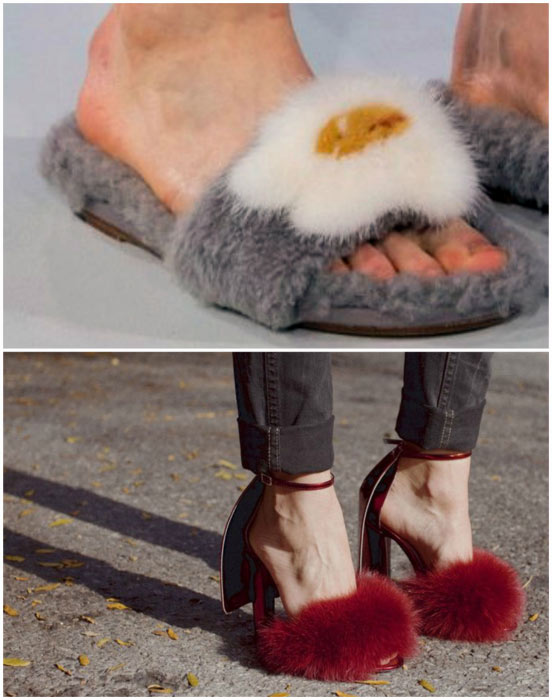 Unexpectedly, designers used fur and ostrich feathers for this season's spring and summer shoe collections. Of course, such extravagant footwear is hardly suitable for everyday wear, but it will surely become a bright addition to an evening and holiday look.
13. Wide heel and platform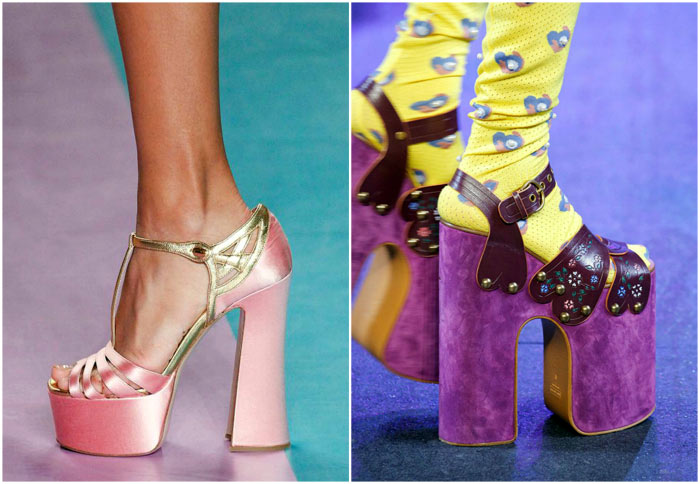 It will be especially popular this spring to use sandals in the retro style on a high rectangular heel and platform. Such shoes will be a perfect option for short girls who want to seem taller and all admirers of the retro style.
14. Sports shoes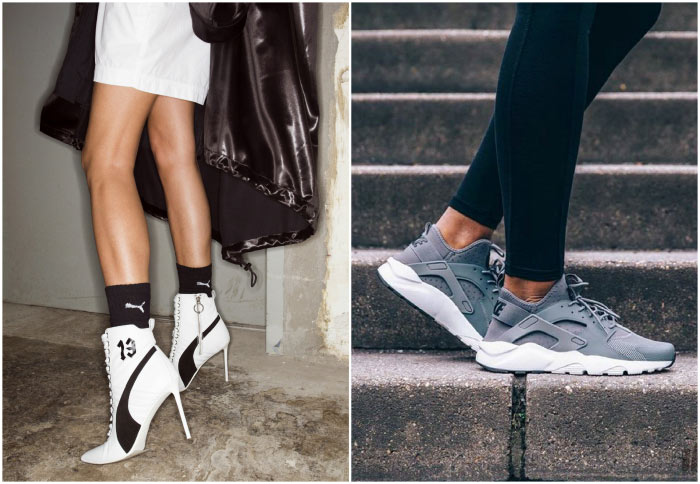 Self-respecting women of fashion just need to get at least one pair of quality sneakers or shoes for this season. In spite of the stereotypes, they can be worn not only to a gym, but can also be combined with dresses, skirts and shorts. Those who do not like classic sneakers are recommended to pay attention to heeled shoe models.
15. Fringe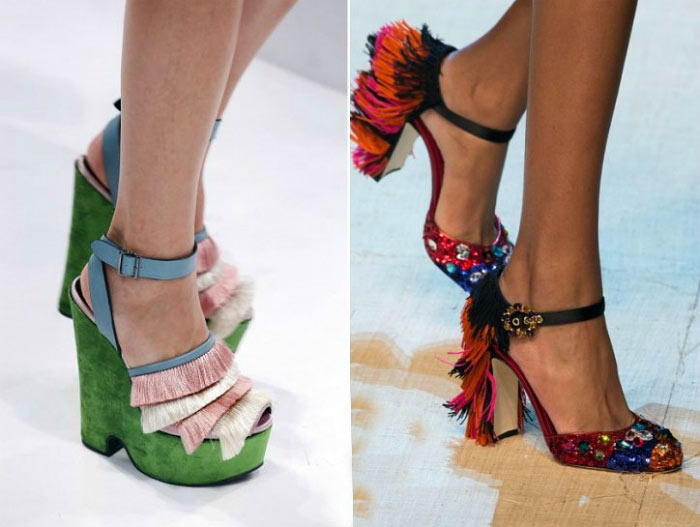 Fringe, which was fashionable last year, has gradually migrated from clothing to shoes. Therefore, the most courageous and extravagant personalities can take advantage of the opportunity and wear bright sandals decorated with colorful fringe as a stylish detail of the spring and summer image.
Video Bonus: 15 Shoe Trends of the Spring-Summer Season