The long-awaited summer has come, which means it's time to share some cool and trendy summer outfit ideas. Our review of the top ten trends of the season contains everything you will need, including gladiator boots, a transparent clutch and a striped dress.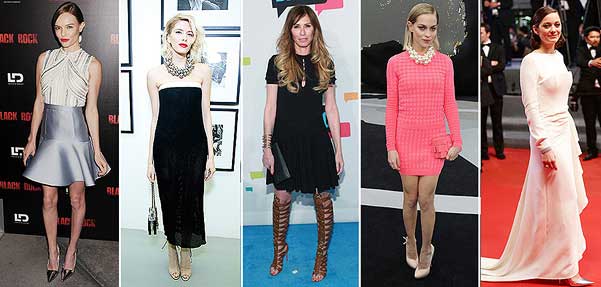 1. Black-White Patterns
Checkered patterns, stripes, rhombs, circles, and even stars… A classic black-and-white combination is appropriate in any form this summer, ranging from variations on the Harlequin costume to Depeche Mode uniform.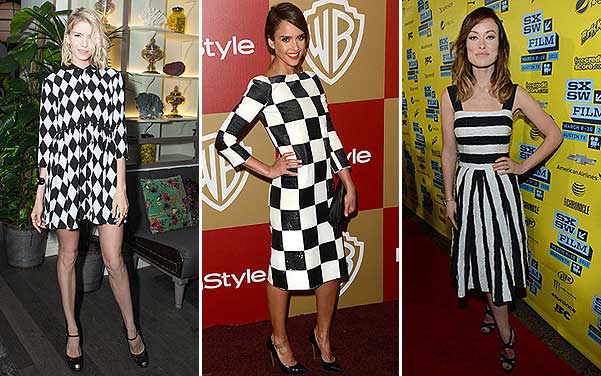 2. Perforation
The open-air season has started not only in the club culture, but also in your wardrobe. This is what the connoisseurs of modern technology and laser fabric cutting remember when they choose an outfit made of "ventilated" perforated leather and heavy fabrics.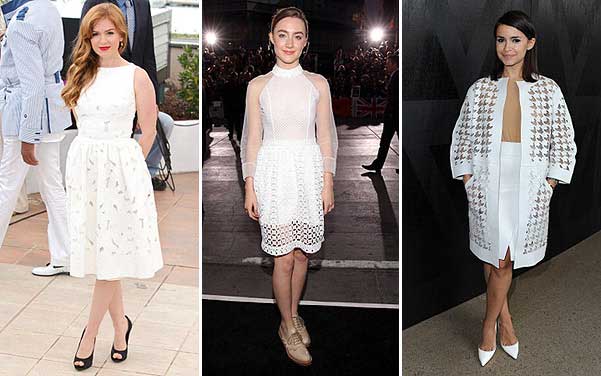 3. Wear Yellow This Summer
It is in summer that the people surrounding you will finally understand you are the brightest and the hottest sun in their lives.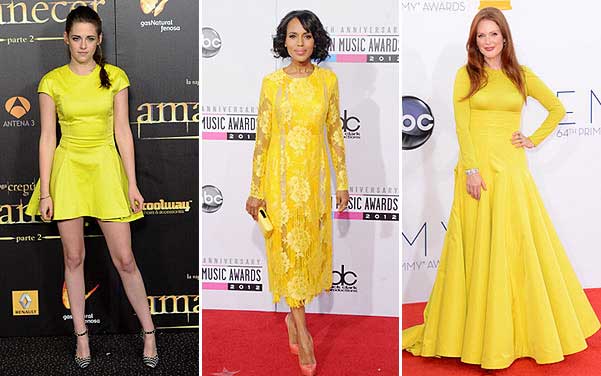 4. Show Your Waist
The colors are brighter, the heels are higher and the skirts are shorter. It is not the first time the designers complement this traditional spring code of rules with an axiom about the mini-length of your top. It exposes the waist, telling us the "naked truth" about the occupation you had during the cold winter nights: working on the relief of the abdomen muscles in a gym or enjoying a chocolate fondue by the fireplace.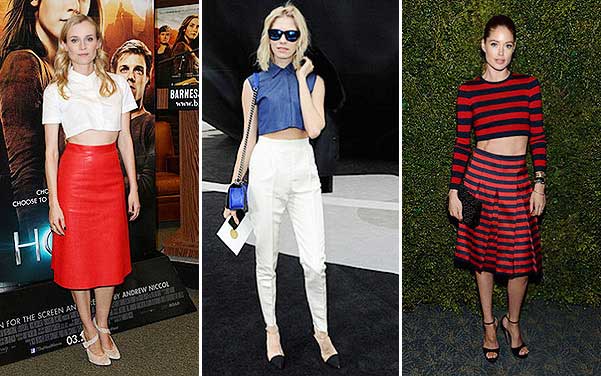 5. Flower Prints
Can you name at least one summer in your biography that has not filled up your wardrobe with flower prints? We cannot do it, and so we once again admire the blossom of colorful flowers on the skirts and dresses.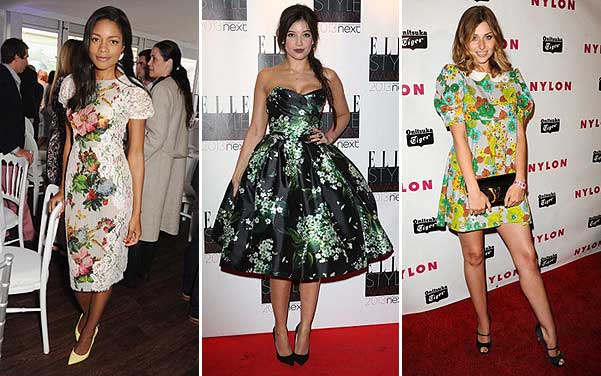 6. Wear Falbala
Weightless and multilayer falbala, flounces and ruffles on elegant dresses, summer coats and even business costumes will give you a romantic mood.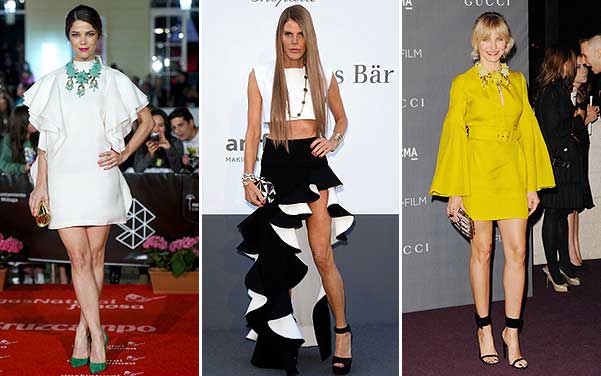 7. Low Waist
This summer, you can recollect the spirit of the 1920-s and choose a dress on straps with a low waist and fringe, but there is an option without this retro touch: these are futuristic models with a silky sheen that visually increase your height.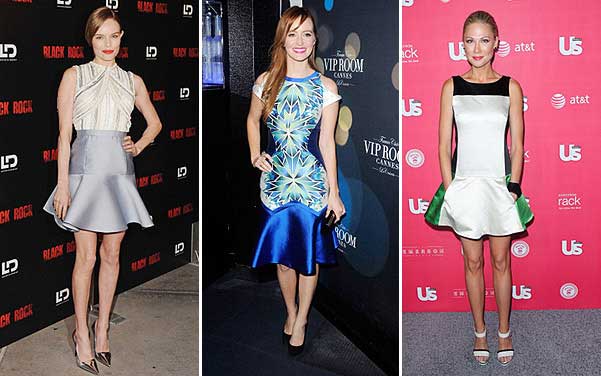 BUT: if you do not have very long legs, give up this trend, otherwise your legs will seem even shorter.
8. Smoking instead of a Cocktail Dress
Paying tribute to the fashion discovery of Yves Saint Laurent, Hedi Slimane and Raf Simons dressed their models in tuxedos on a naked body, welcoming everyone to try this outfit on the most solemn occasions.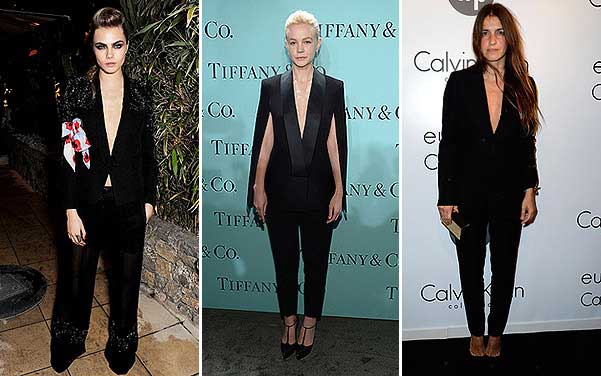 9. Summer Gladiator Boots
Ashley Olsen shocked the public in the summer of 2008 when she put on gladiator boots, but now she is just one of those who have already decided to try on this armor.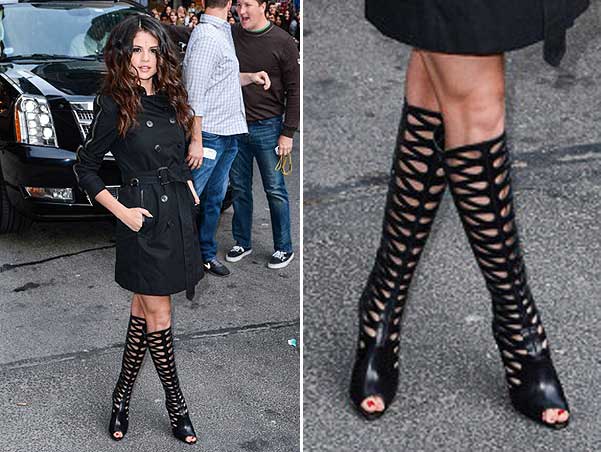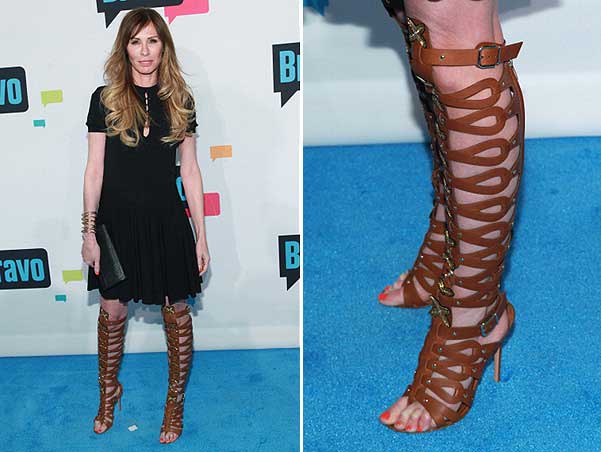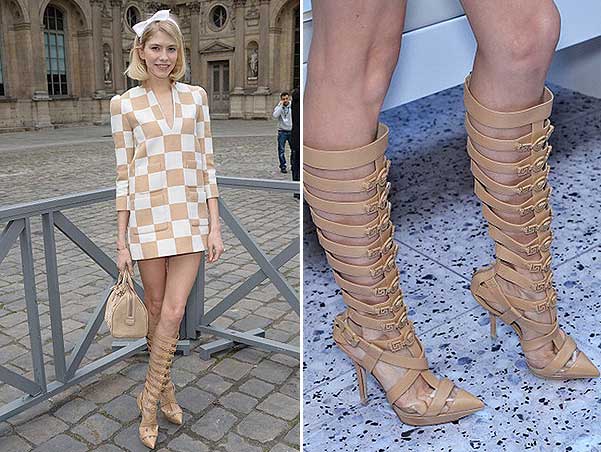 10. Silver Pumps
If you prefer not to wear gladiator boots up to the knee, you can try to demonstrate your fashion awareness with the help of silver leather pumps.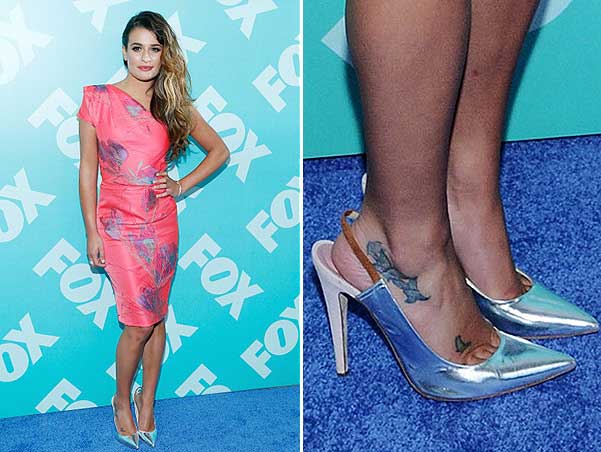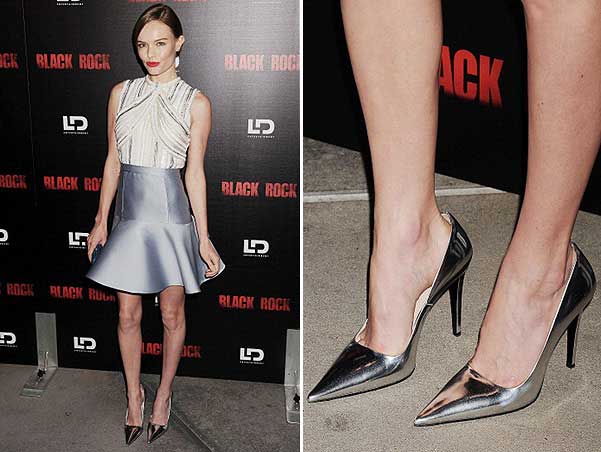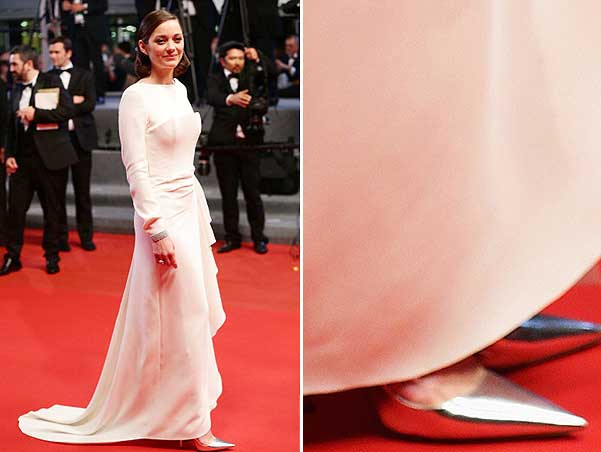 11. Transparent Purses
Fashion lovers are unanimous in their decision: if you choose a purse, it should be a transparent plastic clutch! This new fashion trend teaches everyone not to hide anything from photographers.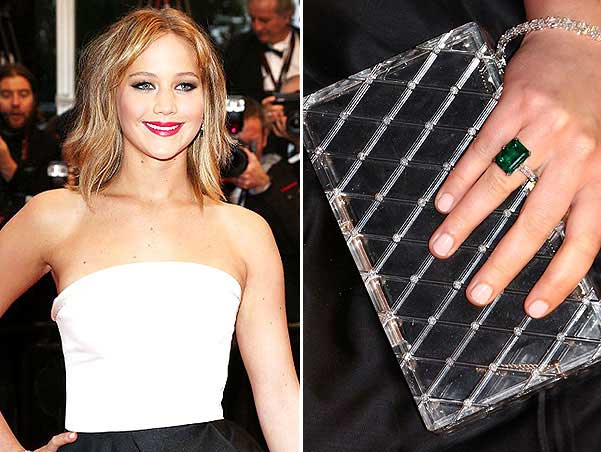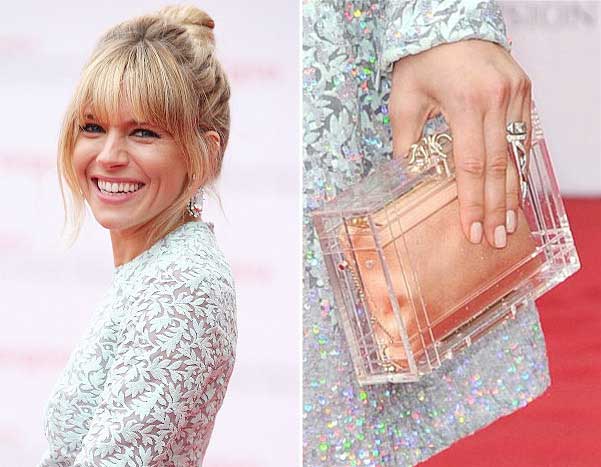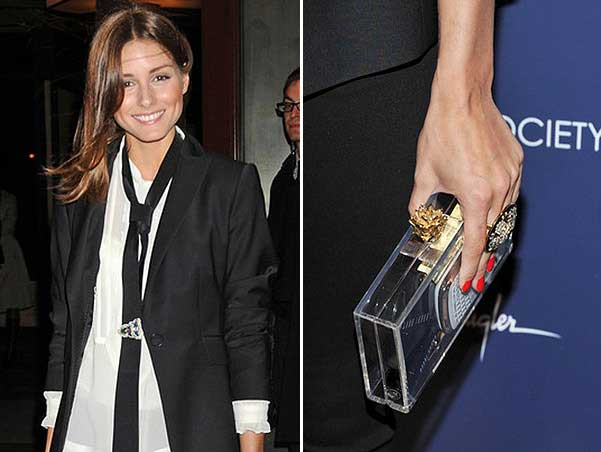 12. Large Pearl Necklaces
The summer look can be completed with a pearl necklace, and it is a real pearl necklace around the neck, rather than a thin thread of pearls.