Quite elegant and cozy, moderately bright and still discreet winter wardrobe is sure to be beautiful and interesting. We consider the most important fashion trends, which will be topical in the next three or even more months.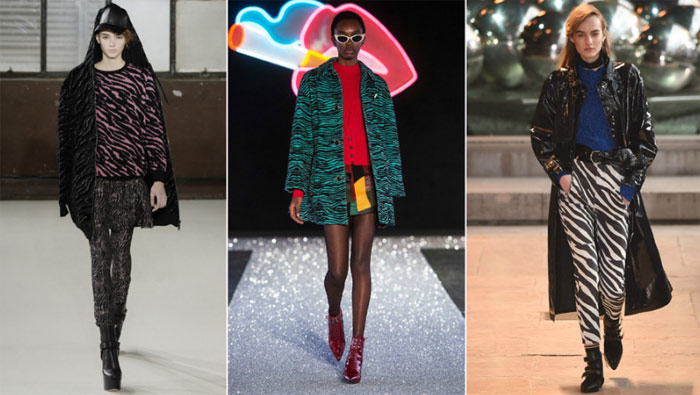 Baroque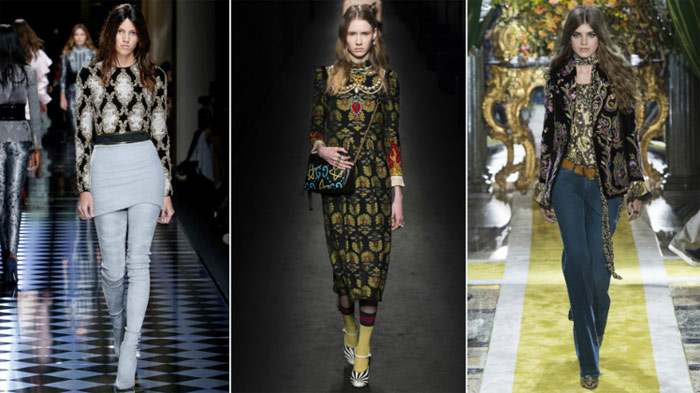 It is easier than ever to feel like a capricious aristocrat of the 17th century this winter. All you need is to buy a sweater or jacket, decorated with subtle, intricate bends of branches and embroidered with gold flowers. In the new season, baroque aesthetics has penetrated the minds of not only Italian designers (who could be expected to make such a move), but French, British and even American designers as well.
Tweed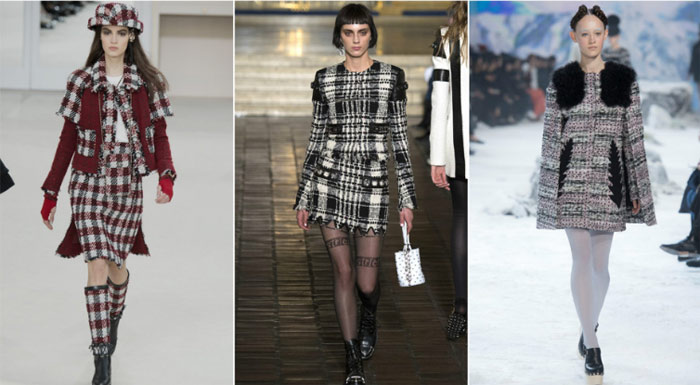 Tweed clothing is a classic story: it inevitably appears on the catwalks of the world every fall. As always, the most beautiful samples are presented by Chanel, but equally interesting options are found among the items by Alexander Wang. The designer managed to make such a rigorous material like tweed very sexy and a little provocative. In fact, this is what the best traditions of the brand are. The new season reveals not only the black-and-white palette, but also a lot of bright colors: red, pink, and ocher.
Fur items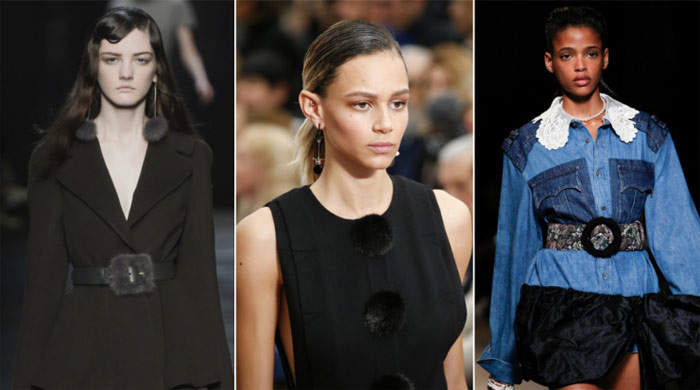 Buttons, muffs, scarves, earrings, embroidery, cuffs, shoes and even buckles with chokers are made of fur this winter. Such details look unusual and transform even the most ordinary image. It is pleasing that many of the accessories and details are made of eco fur.
Winter safari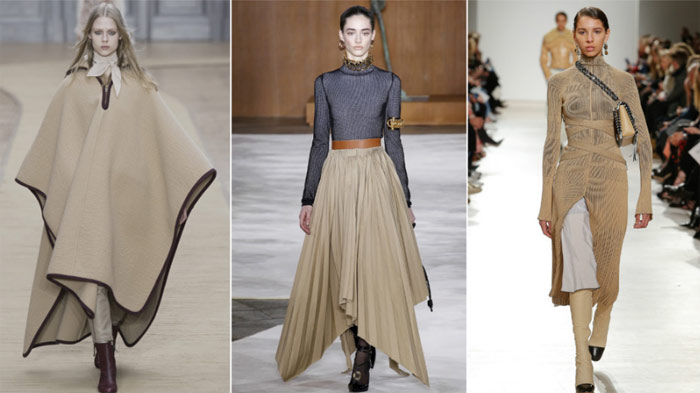 It is strange that designers had not paid much attention to the safari style while developing autumn-winter collections. Coats and dresses in beige and sandy tones look great when combined with brown and khaki. Thick cotton is replaced by noble cashmere, soft leather and a variety of synthetic materials.
Maxi length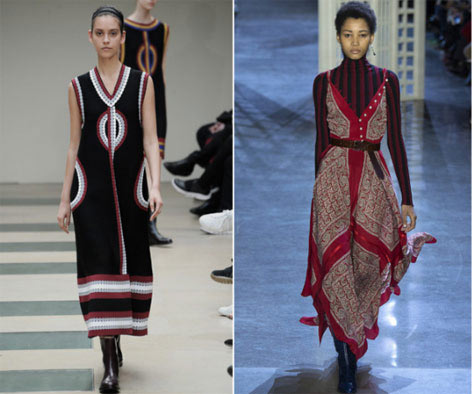 Frankly speaking, fashion has long been marked by an absolute "equality" in length. Mini, midi and maxi skirts and dresses appear in almost equal proportions from season to season. But in winter, when the holidays are coming, we would like to focus on maxi items. Dresses and skirts to the floor are a huge field for a variety of combinations. They include the sports theme, the modest charm of bourgeoisie, and one of the most popular trends of the season and the year in general – a dress worn on top of a sweater or a turtleneck.
Red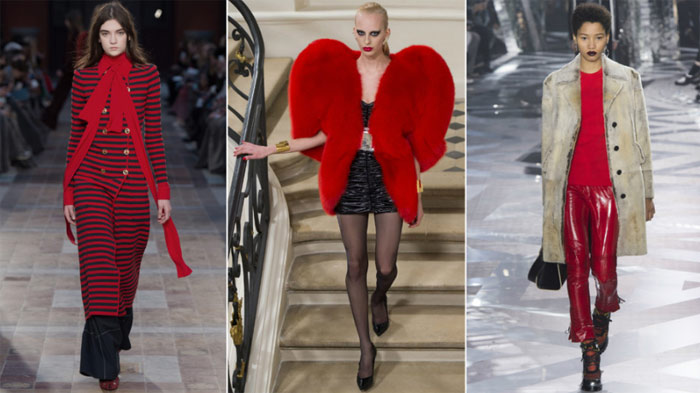 All shades of red ranging from carmine red to burgundy have appeared on the catwalks everywhere from Paris to New York. The more red color is in your image, the better. Do not be afraid neither of scarlet velvet dresses nor of bright leather pants. Saint Laurent, for example, has presented a huge fur coat in the form of a heart, and, despite being rather sophisticated, it has become the favorite wardrobe item of the world's top trendsetters.
Costume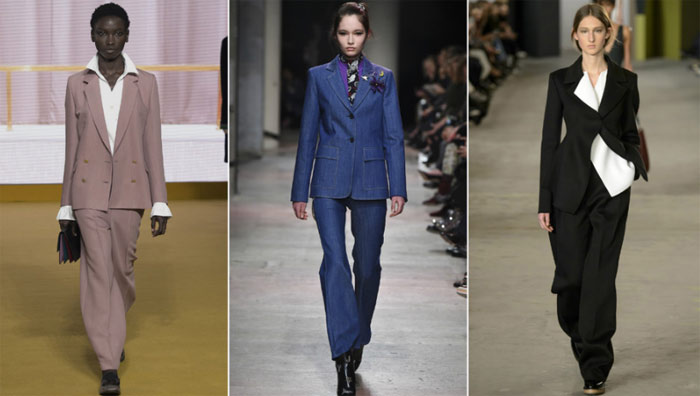 The uniform of a modern superwoman is not a latex jumpsuit or raincoat. It is a perfectly fitting costume. The most important factor that should be considered when choosing a costume is the quality of the material. Cheap fabrics, which make the pants and the jacket stiff, are a real torture. It is better to pay more in order to wear stunningly beautiful clothes.
A huge hoodie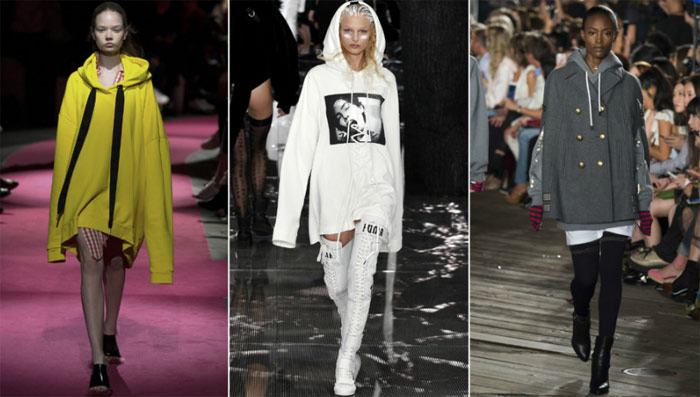 A hoodie that is two or even three sizes larger will certainly attract the attention of those who hate winter with every part of their being. Having such a clothing item, you can wrap yourself in it, put on the hood, or draw the sleeves down. In this hoodie you will feel like under a blanket. In winter, designers suggest combining hoodies not only with sneakers and jeans, but with a woolen cape or a short dress.
Zebra stripes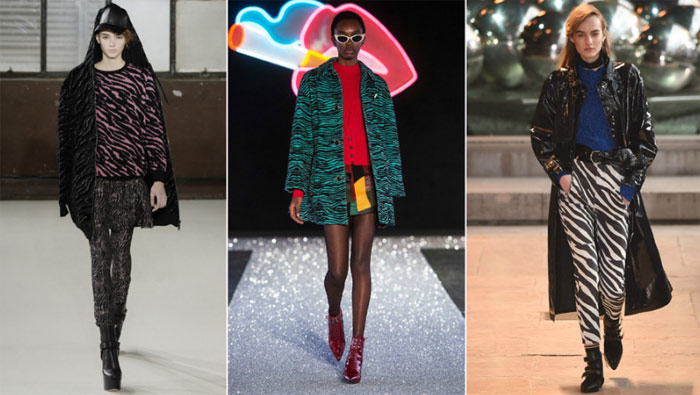 Tiger and python patterns, as well as leopard spots, were frequently seen during the shows. Zebra is a less frequent guest at fashion weeks, but this season, many brands have decided to include zebra stripes. There is the traditional black-and-white coloring and colored options (yellow, pink, green). Do not be afraid to combine zebra with other prints. You can study the most successful combinations in the Kenzo and H&M collaboration.
Polka dot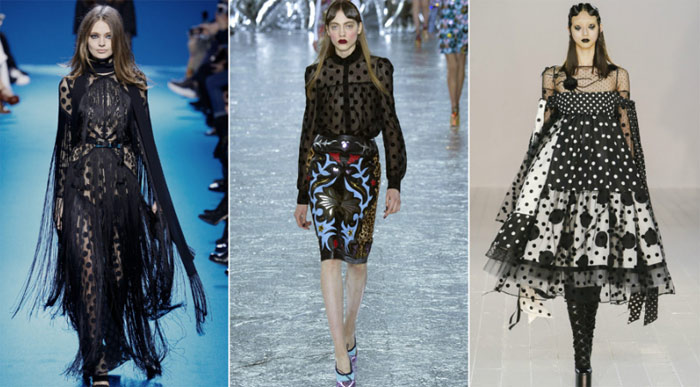 Many people associate polka dot with lush knee-length skirts, corsages and other retro chic attributes, but polka dot has received a new interpretation this year. It is much more interesting now. Designers use semi-transparent silk, chiffon and mesh and sprinkle the fabric generously with polka dot patterns. It is recommended to wear this beauty with a fringe dress, boots or colorful prints.
Mesh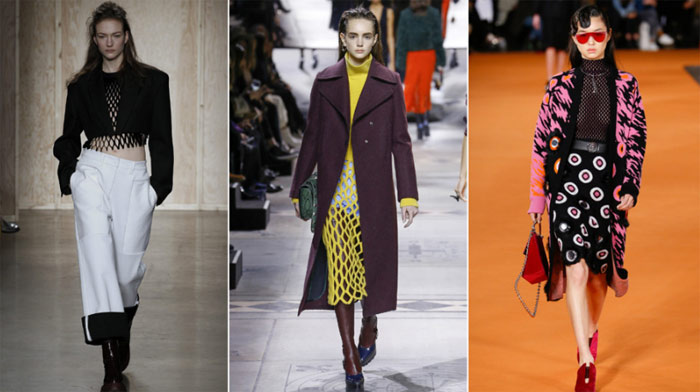 Mesh tights (both large and small) will be an important trend next spring, and it is not surprising. While it is cold on the streets, try to wear mesh sweaters, skirts and tops.
Gold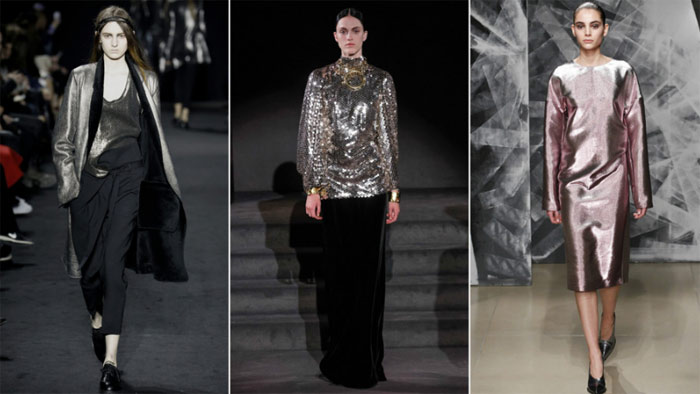 Gold is always welcome, if this is said about clothing and not about jewelry. Large shining sequins; dresses that seem to be created from liquid pink gold; jackets that are beautiful due to noble metallic shades. Choose one shining clothing item and mix it with restrained colors. The most successful combination that is suitable both for everyday wearing and for holidays is gold and black.