The Times publication has made its own version of the list of one hundred greatest fashion icons. It is a kind of ranking of the most influential representatives of the fashion world, which includes designers, brands, models, photographers, editors, stylists and even the "muses" that the designers are inspired by.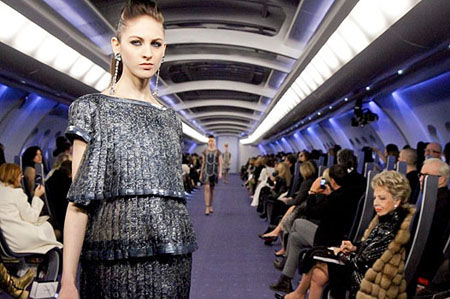 Upon the whole, the rating of the Times is pretty standard: the list of "the greatest" and "the best" was expected to include such well-known representatives of the fashion world as Coco Chanel, Yves Saint Laurent, Anna Wintour, Naomi Campbell, and famous photographer Steven Meisel.
However, the list of "fashion icons", according to the Times, contains some very unusual figures. For example, the list includes Sarah Blakely, the inventor of Spanx tight underwear: for the fact that she "helped to literally define the shape of a modern woman". The creators of the Times list acknowledged Jacques Heim and Louis Reard as the "prophets" in the sphere of fashion for having almost simultaneously invented the bikini.