Beautiful and fashionable shoes, which will accentuate the image in a bright way, are the dream of every lady. But fashion designers offer something really unusual from time to time. In this review, you will find extravagant models, which not every fashionista will dare to try on. But still…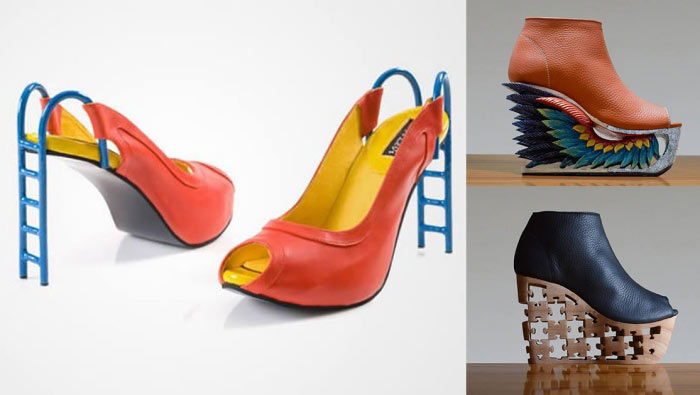 1. Pigeons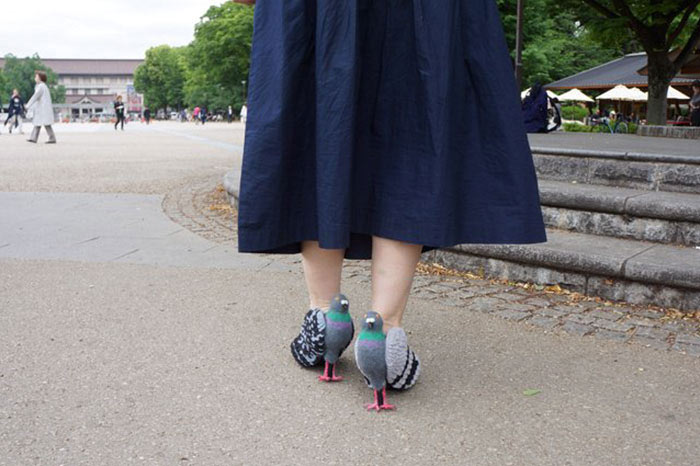 A simple play of words often inspires the creation of many great ideas in Japan. That's exactly the case with designer Keiko Otsuhata. She thought of pigeons and came up with a pun, connecting shoes and these birds. So the shoes resembled pigeons in shape and appearance.
Keiko put them on for a walk in Tokyo's Ueno Park, which is known for its abundant and sometimes over-friendly pigeons. The birds took the Japanese shoes for their relatives.
2. Minnie Mouse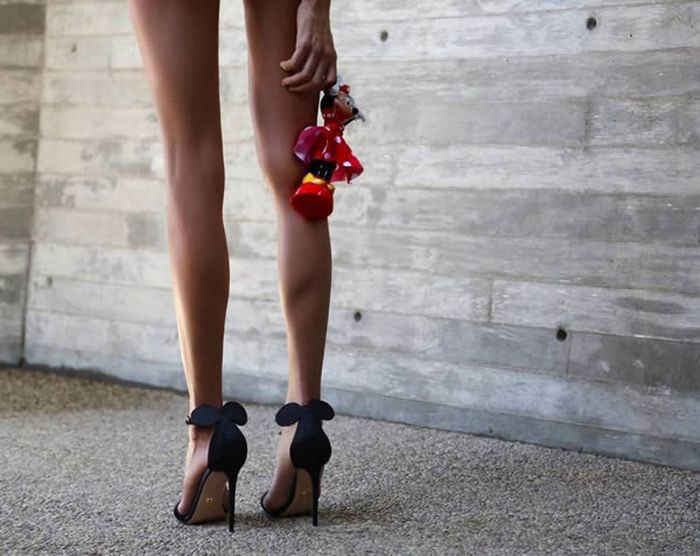 Perhaps the "Minnie Mouse" stilettos are the most elegant way to express love for Disney's works. Italian designer Oscar Tiye created elegant shoes with a pair of Minnie Mouse's round ears on the back of the ankle. It's not cheap – a pair of mouse shoes will cost $450- $700, depending on the material and design (though the ears are present in any model).
3. Dolce & Gabbana Siciliano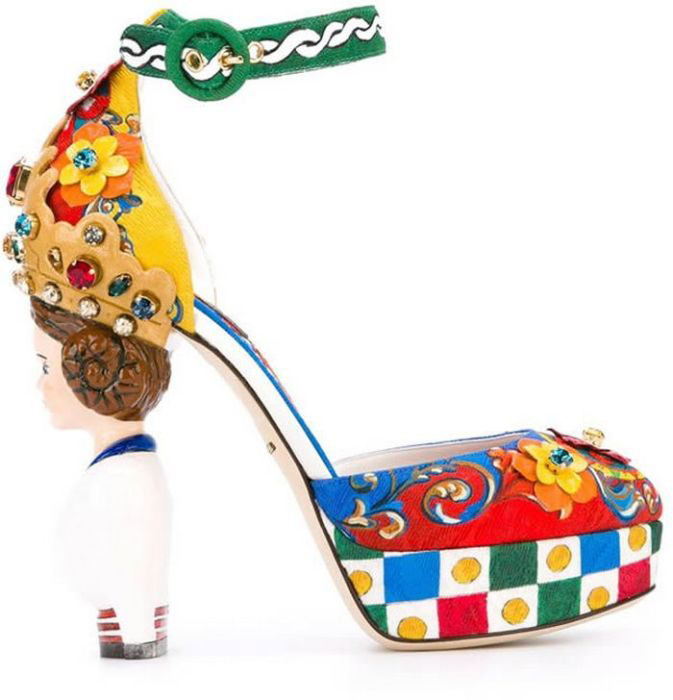 If there is an extra sum of $4,995, you can buy stylish multi-colored shoes from Dolce & Gabbana, in which the heel looks like a female resident of Sicily in a local suit. Shoes can also boast jewelry made of rock crystal.
4. Interchangeable heels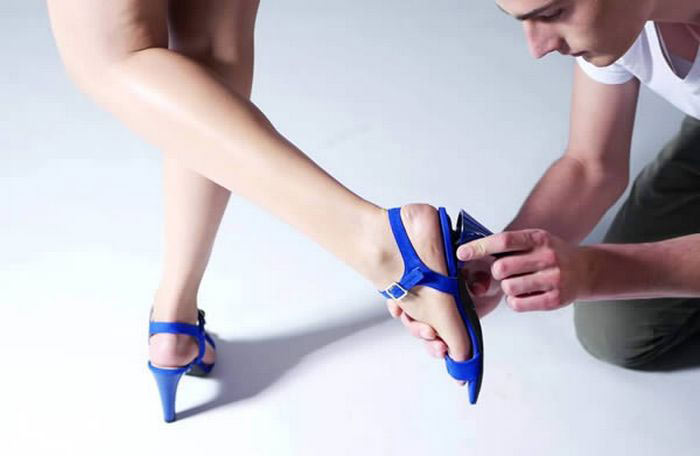 Many women know how difficult it is to wear high-heeled shoes all day long. For sure they will like this unusual solution – the shoes, in which you can substitute high heels for low heels at any time.
The Germans from Mime et Moi created the footwear with interchangeable heels, which differ not only in height but in shape and color as well.
5. Slide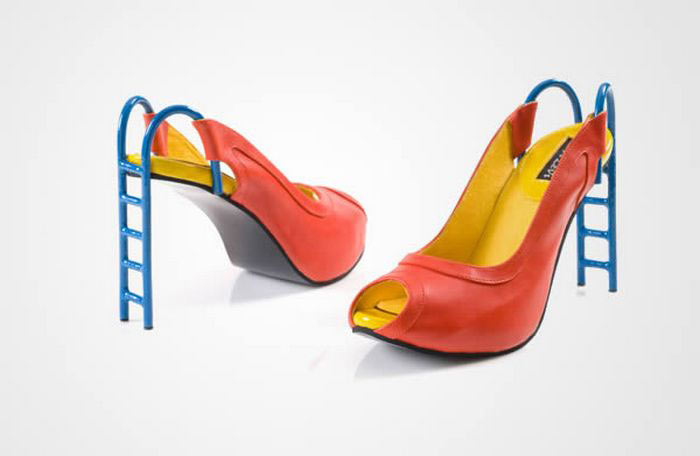 Israeli designer of shoes Kobi Levi clearly does not suffer from lack of imagination, creating some of the most unusual high heeled shoes that you can imagine. For example, these shoes look like a real slide, which everyone adored in childhood.
6. Star Wars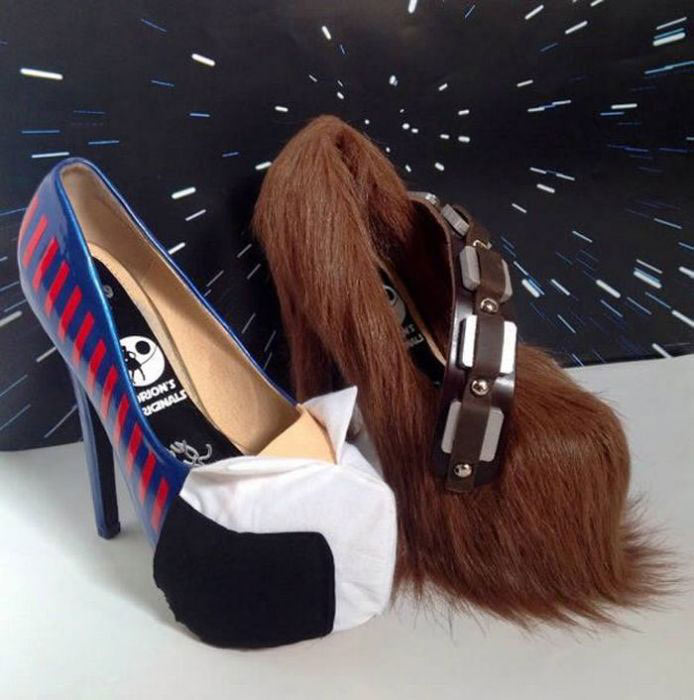 These wonderful Star Wars shoes will obviously appeal to all fans of the franchise. Something similar can be found on Etsy website due to Orion's Originals seller.
7. Roosters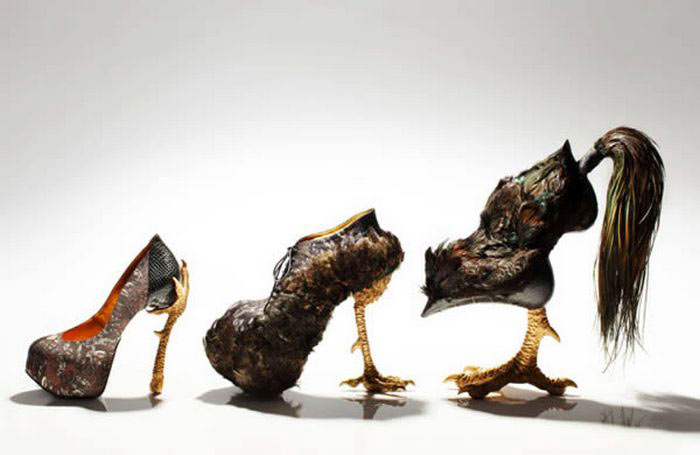 Those who found pigeon shoes strange were obviously wrong. Have a look at rooster shoes! Japanese designer Masaya Kushino, known for his extravagant creations, made something that would unite footwear and sculpture and created a shoe line inspired by birds. In his latest collection, he introduced a pair of luxurious shoes, "dressed" in fluff and decorated with feathers.
8. Carved wooden heels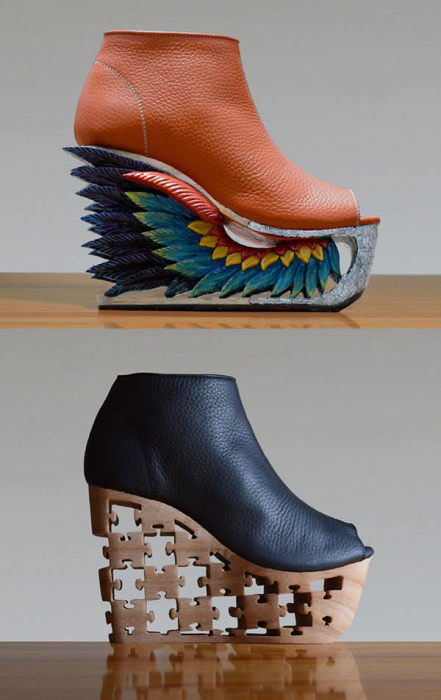 Such stunning shoes are called Saigon Socialite and are made by a Vietnamese company called Fashion4Freedom. Each pair has a leather top and a wooden wicker platform, which is made using ancient Vietnamese wood carving techniques. The style of the shoes is intended to emphasize the country's traditions. It takes about three weeks to make one pair of shoes like this.
9. Tentacles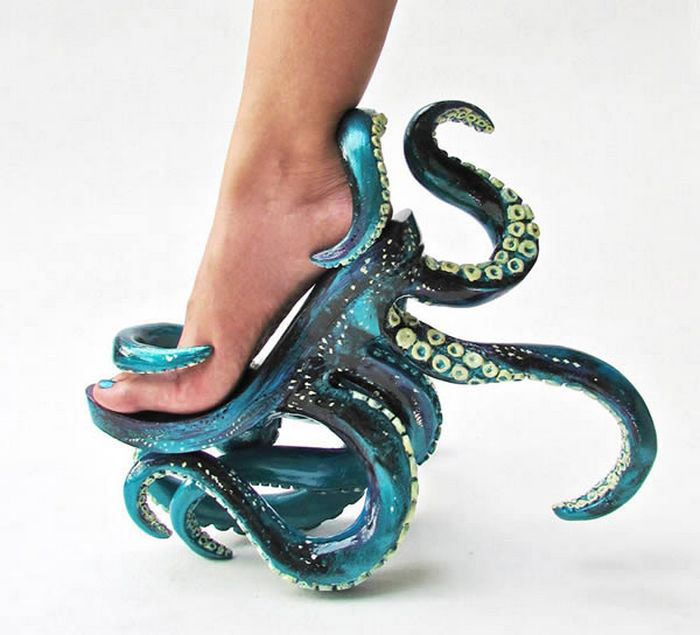 These incredible squid shoes were made by 27-year-old Filipino designer Kermit Tesoro, who became famous for making shoes with skull heels for Lady Gaga. Tesoro once gave advice to beginning designers, telling them to study, explore, learn, understand art, and avoid abominable elements, if their use is not motivated.
10. Twisting BB-8 heels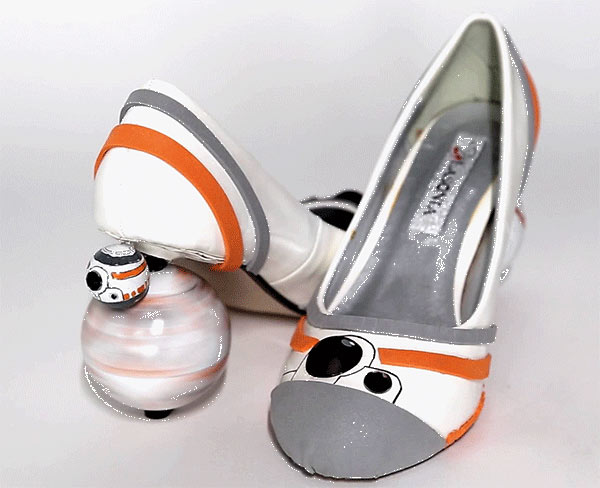 The cute globular droid BB-8 from the new Star Wars episode has already won the hearts of many people. Mike Warren of the Instructables design office decided that such a droid can help women wearing high heels to walk on a rough surface. After all, he just replaced the shoe heels with rotating spheres, looking like BB-8.