American nutritionists have concluded that careful calorie counting, selecting only healthy foods and avoiding artificial and semi-processed foods altogether is not an ideal way of nutrition, as it might seem at first glance.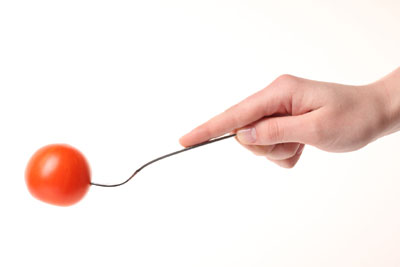 According to Dr. Cynthia Sass, in most cases, such programs do not bring the expected result to the girls who want to lose weight, and, moreover, they sometimes even have the opposite effect, causing the appearance of some extra pounds.
According to the doctor, there were many cases in her own practice when after a certain period of following such rules of nutrition her patients would come to the conclusion that the food they used was not tasty enough and were forced to have some extra snacks, thus consuming much more calories. On the contrary, the diet suggested by Dr. Jenny Craig, which has been recently becoming more popular, is considered to be much more effective, Dr. Sass believes. It consists only of the semi-processed foods.
Although, the menu is created in a special way, and is based on the individual characteristics of each woman's body, it still has reduced amounts of calories. In addition, it takes into account the special correlation of proteins, fats, and carbohydrates. Another major advantage of this diet system, according to the supporters of Jenny Craig's diet, is the fact that the women, who follow it, are deprived of the need to plan their diet and portion sizes by themselves. It is done by the experts and in advance.
Source of the image: Photl.