Sun and golden tones of hair dyes should be the most relevant ones during the fall, but then everything changes when winter comes. Find out what will be trendy during the coldest months of the year and choose your method of hair dyeing.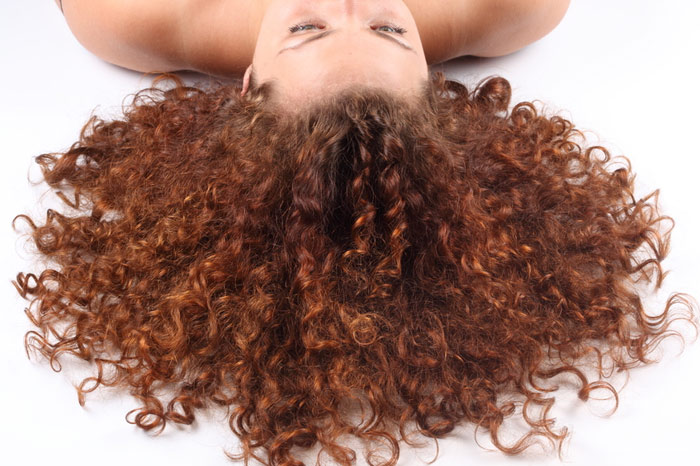 Babylights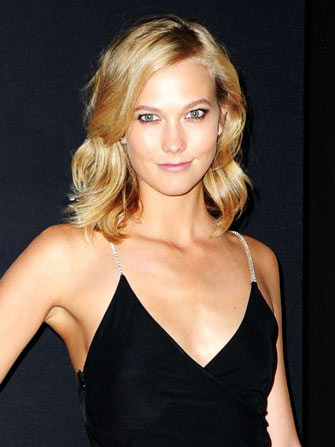 This is a new type of soft dyeing. What is it? The new technique has been invented by colorist Jack Howard of London salon Neville Hair & Beauty Salon. Babylights is a mixture of balayage and dyeing, which creates a shimmering effect of color and natural light strands as if you were born with them. First, the specialist applies paint with broad brush strokes, and then gives a lighter color to separate locks. Foil and polyethylene film are used during this procedure.
Karlie Kloss was one of the first ladies to try the mixture of highlighting and balayage. It is the Babylights technique that enabled the girl to appear on the street as the most natural blonde. Jack Howard said that the whole process of transformation took just over 1 hour.
Babylights can be done on any shade of hair, from platinum to dark brown. And the new color is easy to maintain, you re-visit the salon no earlier than in 8-12 weeks.
Sombré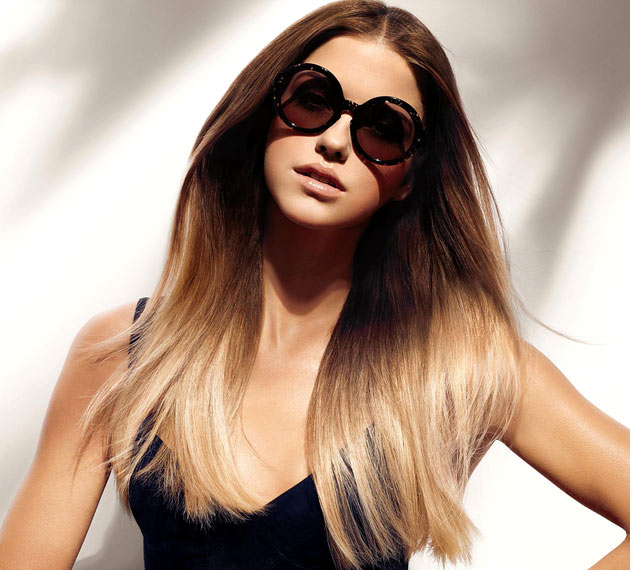 This is the trend of the two previous years. Gradient Ombre coloring becomes too dramatic; a more natural look will be fashionable in winter 2014-2015. Soft Ombre, or Sombré, will come in handy. And if the classic gradient dyeing is more appropriate for brunettes, Sombré is a universal solution for all hair types and colors. Even platinum blondes are doing a soft gradient coloring this season.
And still, this coloring is the best way to change your style if you are afraid of radical changes.
Flare styling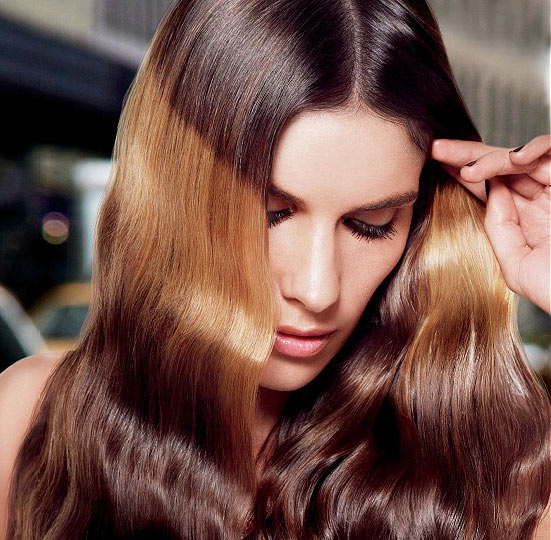 Can you imagine the look of your hair when it is reflecting a beam of light? This is a new trend in dyeing to create the illusion of a sun flare. This method is for the daring and extravagant natures. If you are willing to take risks – try refreshing your hair color this way.
It is better to let the experts fulfil your plans. They will brighten the wide horizontal stripe on the hair. It will not always look natural, but at least very effective. The advantages of the flare technology are as follows: if you get bored with such a bold look, you can quickly transform it into a classic Ombre coloring.
Balayage
Balayage is not a novelty, but it is still the most popular technique of modern hair coloring. While coloring with a brush is selected mostly by brunettes, this technology seems suitable for blondes as well.
The problem is that only an experienced colorist knows the right way to make balayage. One needs to select the proper dye, leave the hair shiny and healthy, and give it the most natural look. Another challenge is to maintain the result. The roots will have to be tinted more often than in case of highlighting.
Bronde

Cannot you decide: a blonde or a brunette? This trend is for you then. Bronde means a brunette and a blonde at the same time. Do you remember how Gisele Bundchen, Julia Roberts, and Jennifer Aniston look? These celebrities have decided to make an interesting step – to combine light hair and dark strands. And they have not missed the point. The contrast is strong and the hairstyle looks luxurious. If you want to repeat the procedure – concentrate lighter strands around the face.
Dark gold strands on the brown background are suitable for any skin tone. This type of dyeing is very easy to maintain, sometimes experimenting with new colors for light strands.
Chambre
At first glance, it is very similar to the previous bronde dyeing. But the difference is the combination of champagne hint with the Ombre technique. As a result, the tone is not so dark as in Bronde.
A strand of hair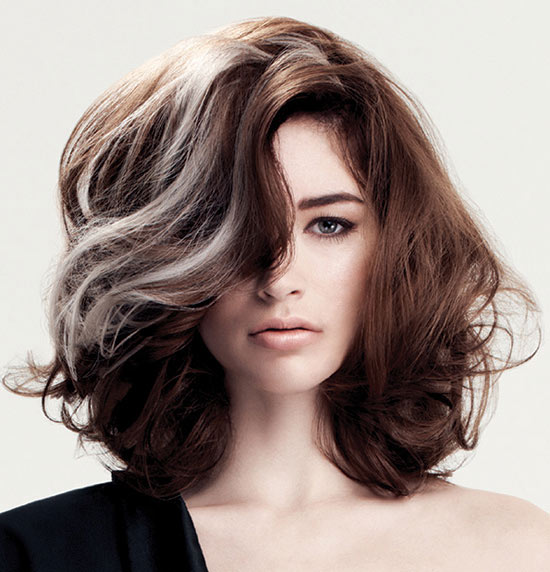 Separate locks of contrasting colors are in fashion again. If last year pink locks were popular, now you need a more natural color: it may be silver, bronze, beige or any brown shade, but the best option for the winter is a cool color. Staining only a single strand of hair is an easy way to renew your style, without resorting to radical changes. Interesting hairstyle will help to strengthen the surprise effect.