A recent study of British ladies revealed that manifold preparations for a beach holiday take much more time and money than the vacation itself! Summer seems to be a demanding season as female Brits get ready to dish out the average sum of £472 to ensure the best looks as they will step onto the beach. It appears that beauty products cost them twice as much as spending a week at the Costa Del Sol.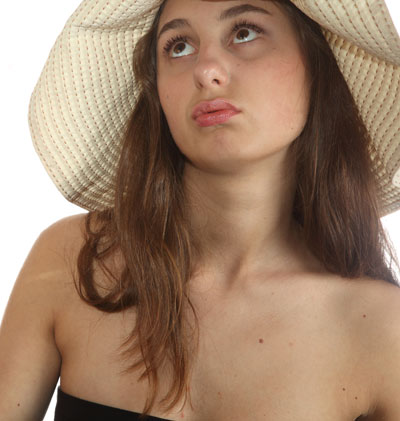 According to the information from Debenhams' Beauty Halls, women sweep up manicures, pedicures, spray tans, eyebrow tinting, and waxing (the most popular items) in a sturdy attempt to turn themselves out more gorgeously than ever. Debenhams' Sara Stern pointed out that a fetching bikini is by far not the only thing for a woman to know that she is going to turn heads. Purchasing a set of beauty products is a must, and if chances are women will fall for bargain vacations, there's no chance they will be satisfied with anything but the best stuff at the stores.
It is not the case of a hasty application of make-up on the day of the flight – the whole process of beautifying can take up to 11 hours, almost as long as they spend flying over from the UK to Mexico. Women usually begin with massages two or three weeks before the vacation starts and round it off with waxing and spraying the evening before they set out.
The inclement weather over Britain this summer made the need for spray tans even more desperate, Ms. Stern added – many women who didn't dare walk around with their legs bare feel the dire necessity for spray tans, putting them firmly up the list of the most demanded products.
Although it's only a week's vacation for most women, they believe it's worth a great deal of trouble and money-splashing to doll themselves up for the occasion, the study shows. The Debenhams' Beauty Halls are struggling to meet an avalanche of appointments by women about to go on vacation – working on their appearance for three weeks in order to enjoy 7 days of absolutely good looks!