Former flight attendant spent more than $50,000 on plastic surgeries to become a model. But her major highlight is the breasts, which can be adjusted to size 32K.
26-year-old German Martina Big decided to drastically change her career in 2012, when she was still working as a flight attendant. Unsatisfied with her prospects at work and a small salary, she retired and took a $50,000 loan to be spent on a variety of plastic surgeries that would make her a professional model.
In particular, she has undergone rhinoplasty, lip augmentation, fixing veneers on her teeth, narrowing the legs, hips and waist. But the most noticeable procedure that this girl has had was breast augmentation using unique breast implants. Their distinctive feature is that breast size can be adjusted independently by filling the implants with a saline solution.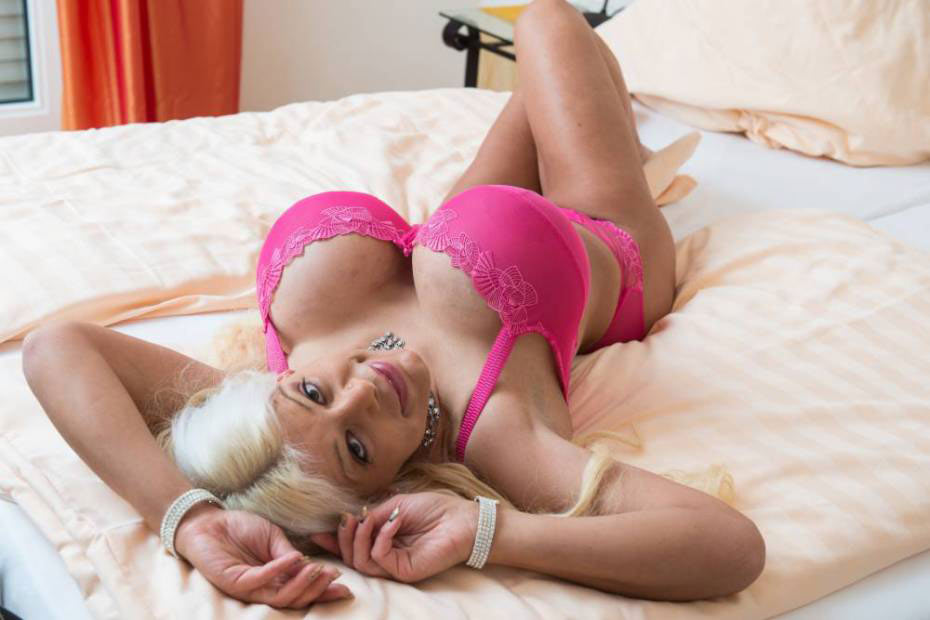 The doctors are very good at controlling it, and she considers such breast augmentation an interesting and unusual project which is not dangerous. Martina has already undergone her sixth procedure in order to increase the size of the original breast implants. Busy with photo shoots, the model is now traveling across Europe with her manager and boyfriend Michael – a former pilot, whom she met while working as a flight attendant.
Michael says Martina has always been a very beautiful woman, but her nose was bigger, she had wider hips and much smaller breasts. According to him, we now can see a brand new Martina. When the girl explained these ideas to him, Michael was very satisfied and immediately accepted them.
Some of the photos show the giant bust this girl now has. She says with a smile that when she walks down the street in a tight T-shirt, she notices the cyclists turn their head in her direction and then hit lampposts. After all, Martina is clearly pleased with the results of her surgeries.