Today, nobody can be surprised with the diet by blood group. This method is entirely based on individual characteristics, namely, the person's blood group. A similar approach has recently been applied to the skin.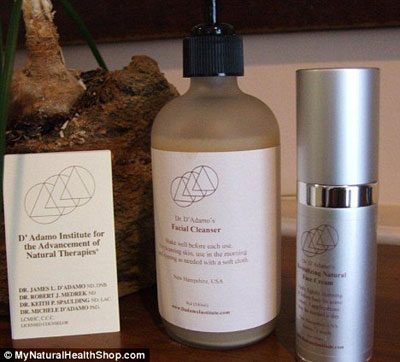 Dr. James D'Adamo, the author of the method, has launched a system promising to give the skin radiance and health. The system is currently available only to customers of his clinics in Portsmouth where the face cream and the cleanser based on different blood groups are sold. The composition of the products includes a wide range of natural ingredients which allow to maintain the natural moisture barrier of the skin.
The face cream is enriched with ozone which transports oxygen to the skin. It also contains emu oil, vitamin E, and rosemary. But the cleanser is a mix of tea tree oil, neem oil, and ginger. This mixture helps to get rid of rash and stimulates blood circulation.
Source of the image: Dadamoinstitute.