Despite the fact that Botox is popular among many those days, long-term consequences of this drug have not been studied much. One recent study has shown that safety of those "youth injections" is clearly exaggerated.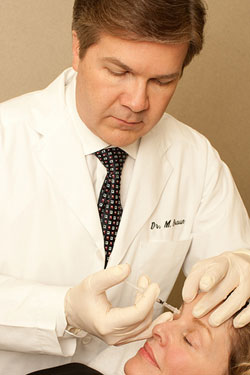 Scientists from the University of Calgary (Canada) have proved that botox injections can lead to sagging muscles, loss of muscle mass, and replacement of muscle mass with fat. Moreover, these changes occur not only in the injected muscles but in other muscle groups as well. In essence, this suggests that people who abuse use of Botox eventually will look older than those who did not go for the "youth injections".
During the study the scientists injected Botox in rabbits. Eventually, the injected rabbits lost over 50 per cent of their muscle mass.
The study proves that Botox is poorly understood regardless of its popularity. For example, in 2009 over 2.5 million people applied for botox in US. This is a growing tendency, as injections are progressively becoming more affordable. Now, even average and low-income Americans can afford Botox injections for $300-600.
Source of the image: Flickr