Aerin Lauder is the granddaughter of the famous Estee Lauder, the founder of the cosmetics empire that is known to all the women in the world. Not so long ago Aerin left the family business with only a small portion of dividends from Estee Lauder. She left in order to create something of her own.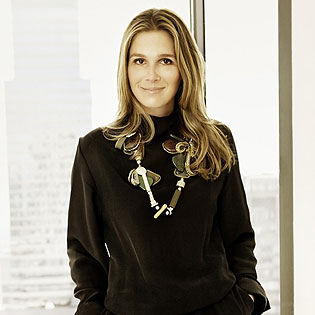 WWD reports that Aerin's new business is a company producing beauty products. It seems that the creation of cosmetics and the desire for beauty is in the blood of all Lauder women.
The new collection of makeup and body care products by Aerin Lauder has already been presented to the public. However, many people considered the design and the idea of ​​the body products boring. And speaking about the decorative cosmetics, the critics say that the makeup is very similar to the line of cosmetics, created by Estee Lauder in collaboration with Michael Kors, as well as to the cosmetics by Tom Ford. The prices for the new products under the "Aerin" label are high, and the products are from the luxury segment.
The market experts believe that despite their drawbacks, the makeup products by Aerin will be easily sold. The collection is so far available just in the United States, but European launches are expected soon.