Gone are the days where facelifts were just for celebrities. Nowadays, anyone who can afford it can get themselves a brand new face that helps to take years off their appearance. Plastic surgeons such as Dr. Glenn Murray help to give everyday people the looks that they desire.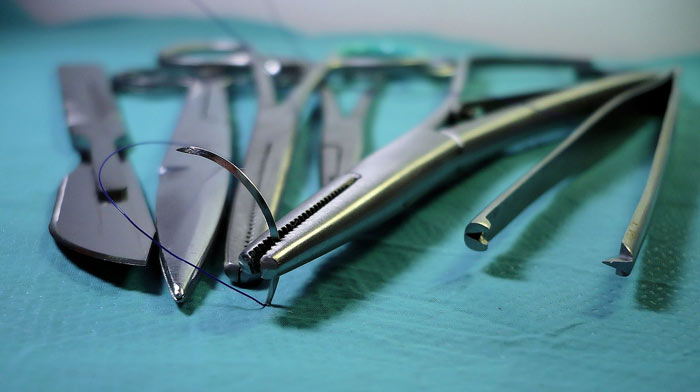 Unfortunately though, sometimes people don't quite get the results they were looking for. This can be attributed to different reasons including misinformation about the potential results, going to the wrong plastic surgeon, and also not being the right candidate for the desired facelift procedure. Before deciding on any procedure that is going to significantly alter your appearance, it is important to do your homework and know all the facts.
Let's have a look at seven important facts about facelift procedures you need to know before deciding to go under the knife.
1. A Facelift is a Surgical Procedure
You may have seen or read about so-called "lunchtime facelifts" that promise to give you the results of a facelift in a short amount of time. These treatments are not facelifts because a true facelift is a surgical procedure with the aim of lifting and tucking your neck and jawline. The "lunchtime facelifts" are actually fillers that are used on the different problem areas of your face.
2. A Facelift Aims to Give You a Natural Look
There are so many facelifts that are just not done right. From awkward and visible incisions to skin that has been too tightened, you can be forgiven for thinking that this is how you will look if you agree to a facelift. The truth is, when it is done right, it should look natural and improve your overall appearance, even helping you look much younger by taking years off your skin.
A good facelift aims to:
Get rid of loose skin in the neck area by lifting and tightening
Lift structures that have fallen to their original positioning. This then results in a much younger appearance
Lift and tighten the jaw area
3. Facelift Procedures Target Your Lower Face Features
Although it's called a "facelift", the procedure actually targets your lower face features such as your neck and jawline. If you're more concerned with your eyes, brows or other upper face features, then you would have to opt for a different procedure that targets these areas.
4. A Facelift Does Not Take Care of Age Spots, Folds Or Wrinkles
Aging skin is one of the most common reasons why patients find themselves opting for a facelift. Although the procedure helps to lift and tighten your skin (as discussed above), a patient should also have additional treatments done such as Botox, fillers and skin-resurfacing.
This point on our list is probably the reason why many people do not get the results they were after. Discussing your hopes and expectations with your plastic surgeon is therefore imperative as they will be able to advise you on the specific treatments and procedures that will help you achieve your desired look. This also does mean that you may need to get more than one procedure done.
5. The Different Incisions Made Depend On Your Problem Areas
There are basically two types of incisions your surgeon will make on your face. The bigger/longer incisions as well as smaller/shorter incisions. Each incision helps your doctor have access to the deeper structures of your skin but of course, each incision type will mean different results.
Opting for a bigger/longer incision means that the doctor can reach deeper into the structures of your skin and pull the skin tighter. This will lead to a more profound change to your overall appearance however, this treatment also means more downtime.
Opting for a smaller/shorter incision means that the doctor will make small, shallow incisions on your skin. Although this means that there'll be less downtime as the incisions won't be that deep, it also means that the doctor will not be able to pull and tighten much of the skin. Being clear on your skin and requirements is therefore important when deciding on a treatment.
Questions to Ask Yourself when Deciding on the Type of Incision
Do you have very loose skin on your neck?
Are you after just a little nip and tuck?
How much of a difference in appearance are you really after?
Answering these questions as well as consulting with your qualified surgeon will help you reach your desired look and also have clear and realistic expectations of possible outcomes.
6. Facelifts Are Longer Lasting Than Fillers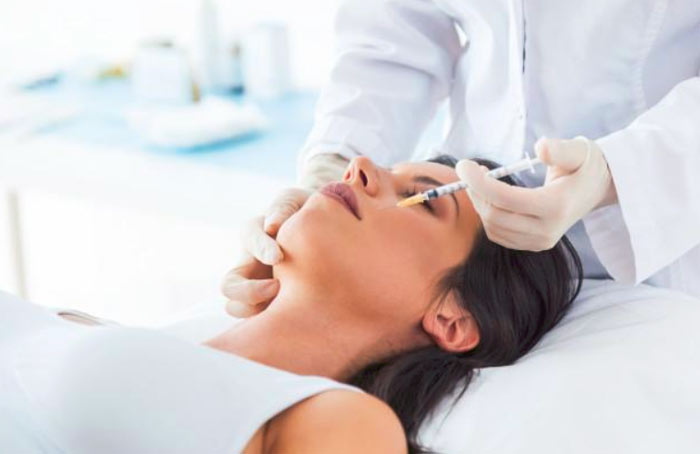 For different reasons, many patients often opt for fillers as opposed to facelifts. If you're not sure about which would be best for your needs, it is important to discuss your desired look with your doctor but just be aware of the fact that while facelifts may require more downtime, they do have the benefit of being longer lasting than filler treatments.
7. Facelift Procedures Should Only Be Performed By Qualified Plastic Surgeons
This one on our list may come as a no-brainer but you'd be surprised at how many people get "facelifts" from unqualified doctors. This point on our list is perhaps the biggest culprit to why people have unfortunate stories to tell about something that is actually designed to make you feel better about yourself.
You want to make sure that you research your surgeon's accreditation and board certification before agreeing to going under the knife. Luckily for you, we're in the digital age and information is quickly and easily at our disposal. Use a simple resource such as Google, to help find a qualified surgeon who will help you achieve the look you're after.
You want to look for a facelift specialist, such as Dr. Glenn Murray, who has a long track record of not only getting the job done, but also getting it done well. A true qualified surgeon will not rush to cut you up. They will listen to your needs, assess the structures of your face and then offer you surgical as well as non-surgical treatments for your desired look.
Getting a facelift is truly revitalising. It helps to correct some of the damages that life has done on patients' faces and it helps to bring back that old confidence that you may have lost along the way. While science has certainly helped many people in achieving more youthful looks, it is also important to have a few considerations before deciding to go under the knife. It is a procedure that will have a profound impact on your look, after all! If you're considering getting a facelift, the above-listed facts will hopefully help to give you clarity and peace of mind about what to expect.