A wide and round face is common among women from any country. As a rule, women are dissatisfied with this "gift" of nature. How to make chubby cheeks inconspicuous and make the face shape more proportional?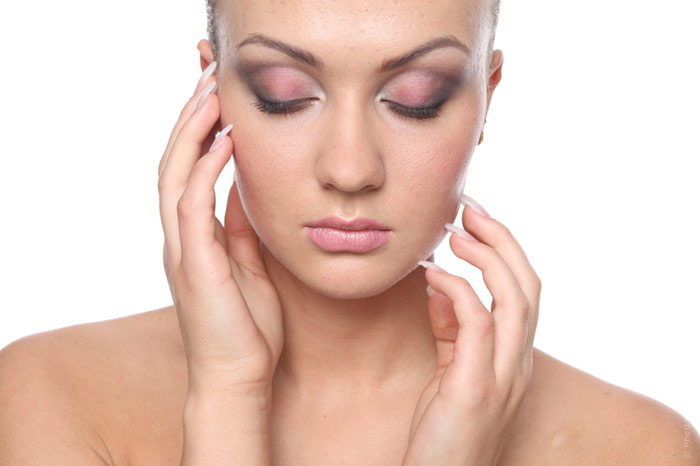 1. Makeup for a Slimmer Face
One way to "lose weight" in the face is to have a competent makeup. For this correction, you will need tone products of different shades – light and darker ones.
Foundation
Light tone should be applied to the central part of the face, and the darker tone – on the cheekbones, temples and cheeks. The sides of the nose should rather be corrected with darker shades (you can use cream powder). Make sure that the boundaries of light and dark shades are not too harsh.
Eye Makeup
Eye makeup should visually "draw" the eyes to the temples. One should avoid evident horizontal lines. Arrows on the eyelids should be pointed upwards. Eye shadows should be applied as follows: light shadows are used in the inner corner of the eyes, and darker shadows are applied in the outer corner.
Lip Makeup
It is better to choose a bright lipstick. If you use a lip contour, do not apply it in the corners of your lips – save it for the middle part. Apply a little light shine on the middle of the lower lip, and it will help to make the face visually narrower.
2. Hair Style for Making a Round Face Look Thinner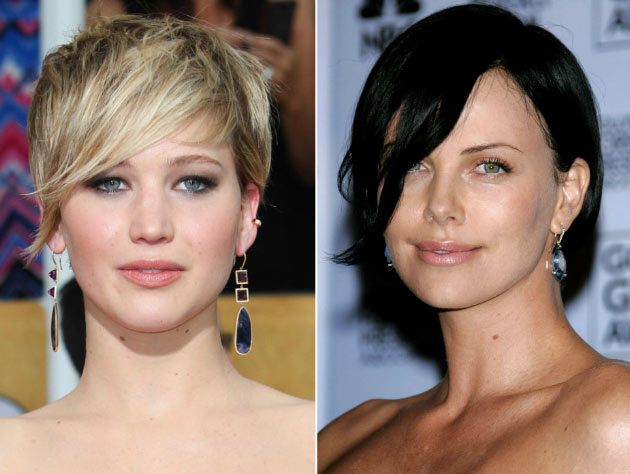 A hairdo can also help to make your round face "slimmer". Avoid long smooth strands and corresponding hairstyles. A bob haircut will clearly delineate the face, so it contributes to the unnecessary affirmation of its width. An ideal option is a hairstyle based on a "cascade principle" when the side locks are trimmed gradually. Asymmetrical types of haircuts and styling are also suitable.
People with broad cheeks should avoid lush thick fringes as they make the face even wider. Your fringe should rather be combed to the side.
Parting the hair in a straight line will not suit your rounded face either.
3. Accessories & Jewelry
Jewelry is another way to visually lengthen the face. For this purpose, quite large and long earrings will be nice, whereas small, miniature earrings will only emphasize the chubby cheeks. Round earrings are not suitable for people with a broad face.
Beads and chains will make a chubby face more elegant. They should be as long as possible.
4. Choosing Eyeglasses for Round Faces
A properly chosen eyeglass frame can be your ally. If you have plump cheeks, it should be characterized by broken lines and sharp angles, preferably narrow and dark. A perfect frame to choose is when the outer top edge is slightly elevated towards the temples. Rounded eyeglass frames should be forgotten.