Country singer Wynonna is so ecstatic over her new appearance – sans 55lbs and five dress sizes less – that she feels she could be the next Miss America!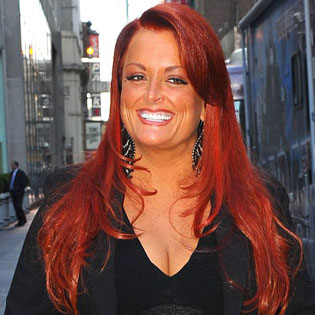 The idea of a renewal took a firm root in her mind after two health red lights she experienced earlier this year. Blood clots were discovered in her lungs this spring, the aftermath of a surgery on her stomach muscles. Then, in July, she was taken to hospital in Salt Lake City after a head-on collision. That decided her to take up the hint and opt for a healthier lifestyle.
The singer started with her food dependency. "I used food to soothe and reward," confessed Judd, explaining that she hardly ever buys donuts nowadays because she can't stop and eats them by boxes.
She started to regard her weight as "a symptom" and went for brain state conditioning, which is a therapy aimed to get patients off the habit of eating in order to take the edge off stressful situations. After that she rearranged her pantry and took to strolling about the vast grounds surrounding her house in Leipers Fork, Tenn., on a daily basis. "I can walk up the hill behind my house without puking," she claims to be one of her achievements.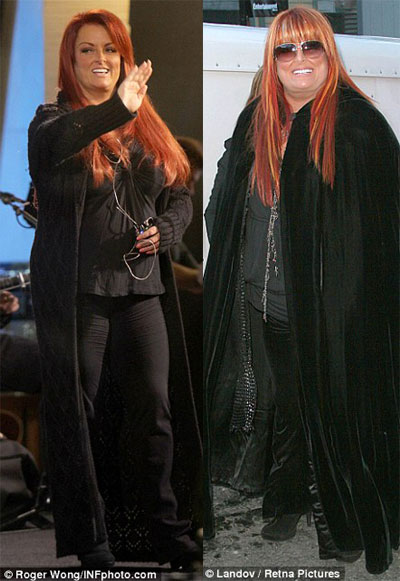 If it may seem to some like hard work, the new lifestyle also offered fun previously unheard-of – like pole dancing. PEOPLE reports her joyful account of dancing on the pole in a club in Las Vegas in the company of friends.
Purchasing new clothes now seems like an exciting adventure too: "I went into a lingerie store for the first time where I didn't feel embarrassed," says Judd who has stocked up in lace stockings and sexy bras. The old turtlenecks and coats that she used to patronize to hide her figure are now laid aside for jeans and tops with low cuts.
"I feel more alive," the 46-year-old "I Saw the Light" singer sums up.
Source of the image: Dailymail.