The word supermodel means now somebody like Kendall Jenner or Gigi Hadid; but what if we asked our parents and older relatives about supermodels? Sure enough, they will be instantly reminded of other names, going back to the famous Twiggy. Now that we come to think of it, what happened to those women whose names where once household ones but now they are overshadowed by today's celebrities; how they fare?
They had their time on the top, they lived through the period when their fame started to wane, they experienced falling into oblivion… Well, not quite oblivion, many of them are still active, even professionally, proving that, although past her prime, a woman is still capable of retaining her poise and self-assurance, showing her worth to the world. It's nice to know that these women made fine mothers, businesswomen, excelled in their chosen spheres.
But it's not always a bed of roses – there are women who had to rise above their addictions, tempestuous divorces, public scandals, how did they manage it, if they did? Who got over it and who knuckled under?
Isn't it very intriguing? Let's see how it shaped out with the most famous of them…
Naomi Campbell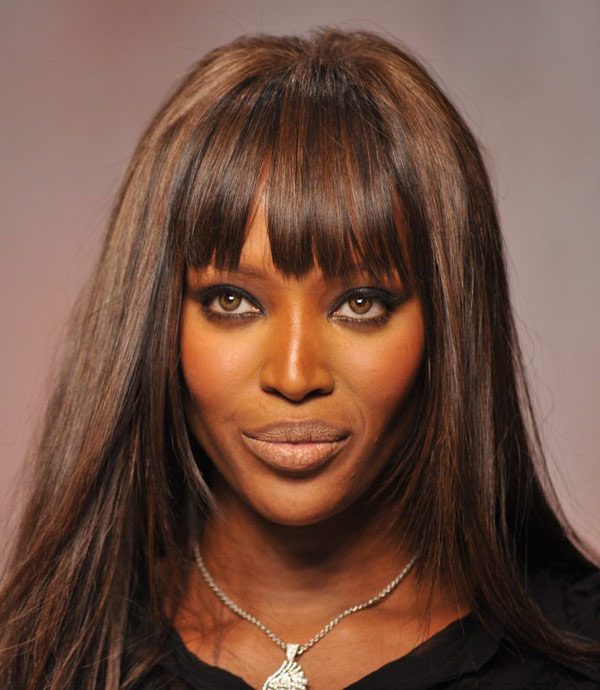 This modeling icon is still in the industry, sharing her precious experience and advice with the younger generation, Gigi Hadid among others. She has been past some troublesome times (like when she hurled her cell phone and hit an assistant, for which impetuous act she was brought in). The instances of her bouts of aggressive behavior and violent uncontrollable actions are actually numerous. Her other painful issues included cocaine abuse and a chain of unstable relationships including those with Mike Tyson and Usher. Campbell's angst has always been overflowing, and she has to give it a vent by badmouthing, kicking and throwing things. Hopefully she keeps it under enough control not to come under another charge for assault at least.
Cindy Crawford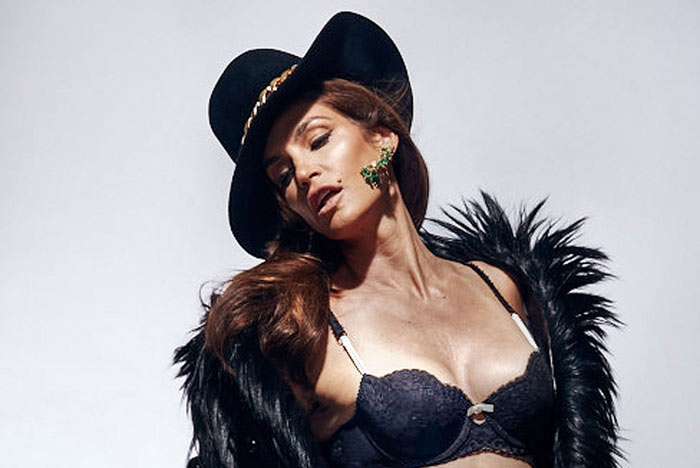 Hey, Cindy Crawford could have retired comfortably a thousand times – but it seems to be just the one possibility that never entered her head. Crawford is ever on the go looking for new vistas, showing to the world that the go-getter does it! She entered into the sphere of business entrepreneurship as if she had always been a businesswoman, and managed to achieve considerable success. These days she is one of the pillars of the modeling industry helping rear the new generation of models. Also, the way she looks is exemplary to her young budding supermodels.
Christy Turlington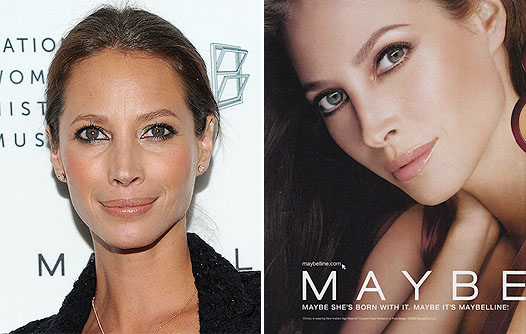 Some thirty years ago Christy Turlington was on the very top of modeling, and, though her glorious time has long been past, she is still around making herself felt. She made an appearance on the Wall Street Journal cover not so long ago, showing that she still has all her charm about her. Asked about her past success, she replies she doesn't often come back to the old days, she is very much taken with her charitable enterprise Every Mother Counts. Being the mom of two at her 47, she ought to have first-hand knowledge of it. Even if she is no longer Calvin Klein's face, Turlington remains marvelous, and her legs as beautiful as ever!
Linda Evangelista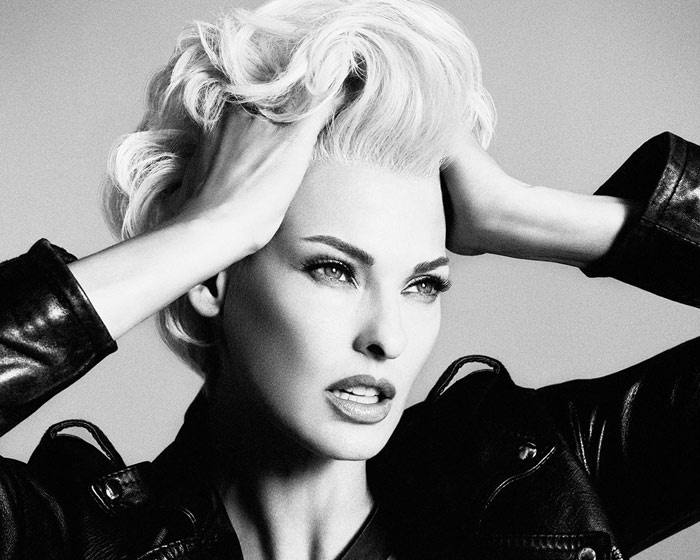 Last year Linda Evangelista turned a respectable 50, and she has a lot to show for herself for those five decades. The appearance of the Canadian beauty on the modeling scene in the 1980s created a small revolution, and the number of magazine covers she graced with her effigy comes up to 600. Evangelista is gorgeous just as we remember her in the old days, and though she doesn't strut the catwalk anymore, she is working hard for old friends at Chanel, L'Oreal, NARS, and other companies. Meanwhile, her little boy has grown into a sturdy 8-year-old little man, she must be proud of him!
Stephanie Seymour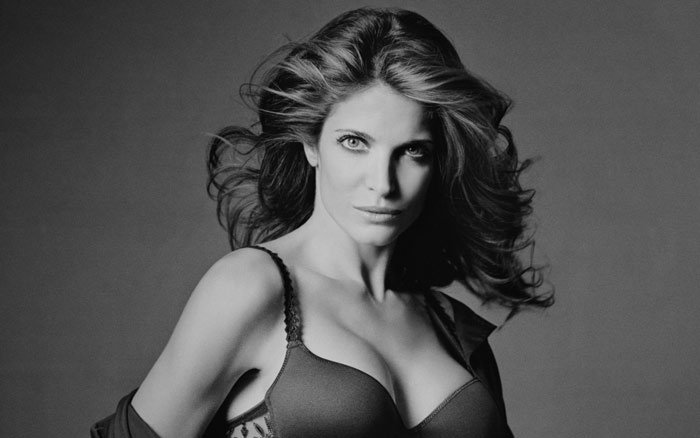 Seymour, a former Victoria's Secret model, is now 47 and a long-time victim of substance abuse which makes her life like a bumpy ride. Right now she is reported to be in a rehab facility seeking to cleanse herself from all that alcohol and stuff in her blood. Those who remember her from good old days when she could be spotted on the Vogue covers and was a favorite with readers of Sports Illustrated and Playboy, wish her a quick recuperation from demon alcohol and other worries, including the divorce from Peter Brant several years ago.
Rachel Hunter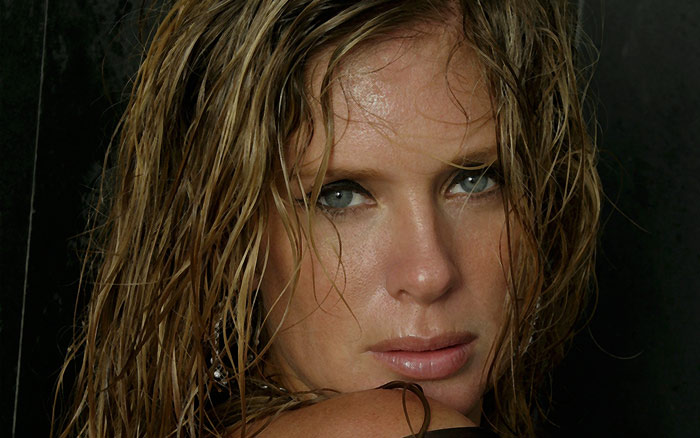 It's really difficult to picture Rachel Hunter as a middle-aged, mellowing woman – and, if the truth were to be told, she doesn't look it. She still remains a dazzling, charismatic image of a young woman she was before – not an aged female who has children, which she really is. Back in the last decades of the past century she breathed seashore, beach and bikini, giving it an extra twist with her rich New Zealand pronunciation. Hunter hadn't thought of becoming a model, but it turned out to be a lucrative occupation, and she stayed for 30 years before she finally called it a day. She is going to be something else now, and is sure to succeed in it as she did before.
Kathy Ireland
Following the footsteps of her colleagues like Crawford, Ireland switched from modeling to modeling business. She is the founder and owner of Kathy Ireland Worldwide, an online company where you go to find business updates, tips on many aspects of life and much more variegated information. The company brings in a good profit and made Ireland worth $420 million. Her other pursuits include owing a string of resort properties for honeymoons and wedding ceremonies in different parts of the world, an interest in publishing (the Bendon project), cooperation with Janet Jackson and some other artists. As the girl who was goggle-eyed at on the pages of Playboy and Sports Illustrated, it is not surprising that she is also to be found on the boob tube.
Jill Goodacre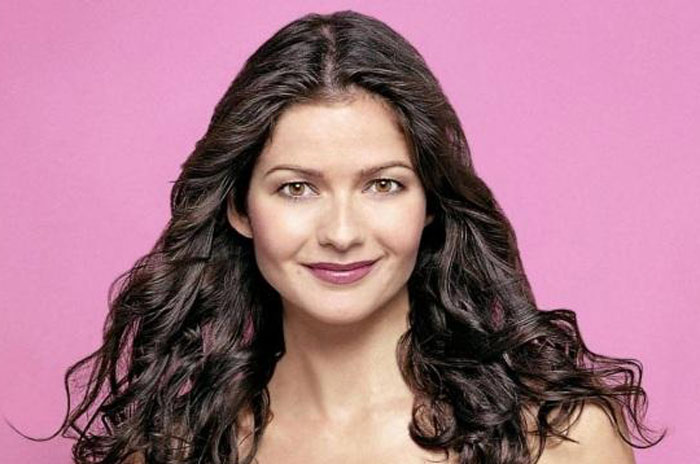 Jill Goodacre was a prominent supermodel once, now she no longer is, but she hasn't run out of luck yet, not by a long chalk! Last year was her 21st anniversary of marriage to Harry Connick, Jr., and he posted a really lovable photo on Instagram to mark the event. They have parented three wonderful girls, and they will be proud to know their mother was a Victoria's Secret model once. As well as an actress, for she was one after she was through with modeling. But now, it seems, she is mostly a wife and a mother, and quite satisfied with keeping a low profile.
Carla Bruni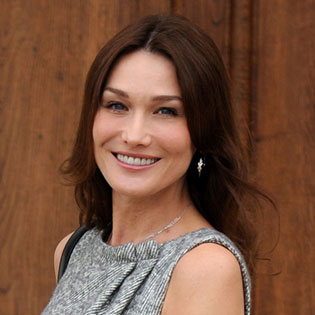 Carla Bruni is nearing a half-century mark (she is currently 48) and, of course, she said good-bye to the runway a while ago, but that doesn't mean she's out of the picture altogether. She has sung before and took up singing seriously, performing for Nelson Mandela several years ago and recording four albums. Her vocal abilities are highly acclaimed, and she is also famous as a humanitarian, doing some good work on raising HIV/AIDS awareness in women. There are less creditable things she is known for, like marrying Nicolas Sarkozy, selling her wardrobe and being involved in a scandal over some nude photographs.
Carol Alt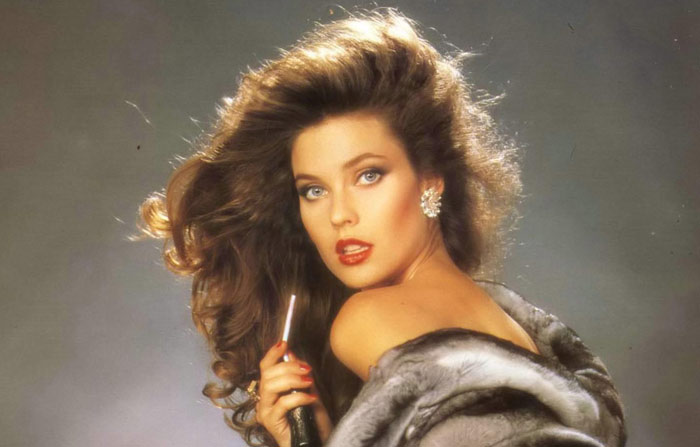 A familiar face worldwide, Carol Alt is currently known as an ardent advocate for eating raw food. Considering her winsome appearance, she may be highly instrumental in selling anything, but what she is really into is healthy lifestyle and eating raw. Besides, she has a program called A Healthy You & Carol Alt and published a book describing her health-oriented lifestyle and raw foods diet, with the same name. Then, there was a detour into movies from the 1980s through to the 2000s. Also, in 2006 she was honored by being awarded the title of Grand Marshal at the New York City Steuben Day Parade.
Elle Macpherson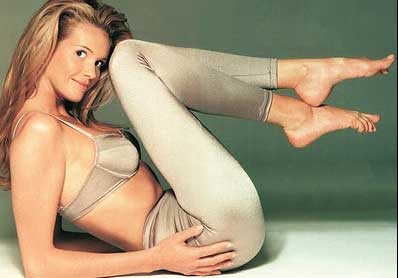 Elle Macpherson was known as The Body – an apt nickname for one whose body adorned so many magazine covers that no-one ever thought of counting them. She turned 50, but she remains one hot piece of goods – at 51 she looked just as gorgeous as ever in a bikini. Well, Macpherson is indefatigable in preserving her charms, keeping watch on her pH levels, never missing on workouts (regular 6-day routine!), taking care of what she eats (no red meat, dairy and wheat). This winning formula will hopefully be good for years to come.
Paulina Porizkova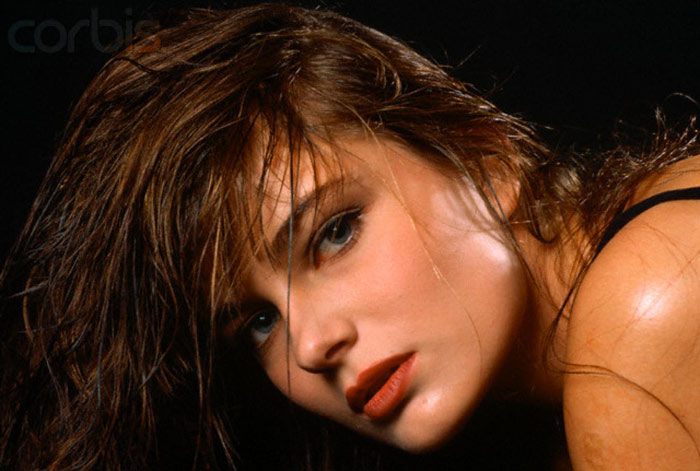 There was a time in the 1980s when it seemed that Polina Porizkova was everywhere: on the cover of Sports Illustrated, on the advertising campaign of Estee Lauder, on American's Next Top Model as a judge, the face of the Rx Genesys skin-care line. Porizkova is known to be a strict opponent of beauty enhancements like Botox and voiced repeatedly her concern for those models who struggle under pressure for the achievement of perfection. According to her, a perfect body does not require surgery and suchlike crucial measures. At 50 plus, she is satisfied with her assets and exudes confidence.
Janice Dickinson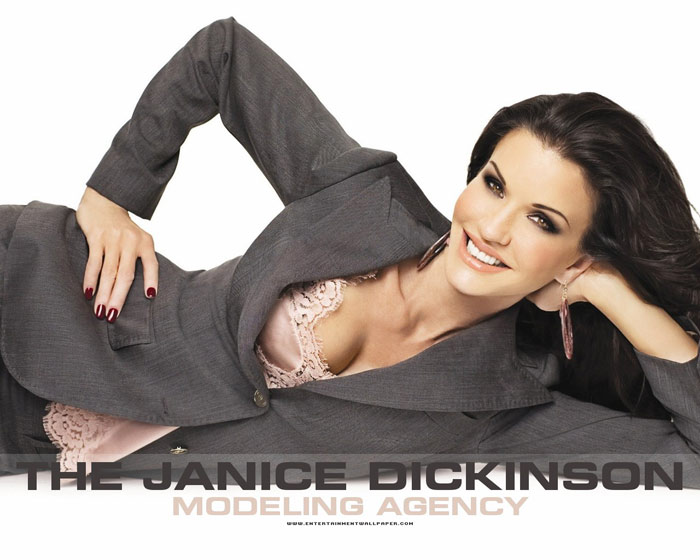 Janice Dickinson ranks as one of the very first supermodels, the fact of which she is inordinately proud. It led her to be a judge on America's Next Top Model for a long period, and used that position to air her opinions unrestrainedly. Beautiful from birth, she went on to enhance her looks with various surgical means. So, another of her memorable appearances was on Botched, a show dealing with cosmetic surgery failures. Dickinson was also embroiled in the Bill Cosby affair when she confessed to being sexually assaulted.
Twiggy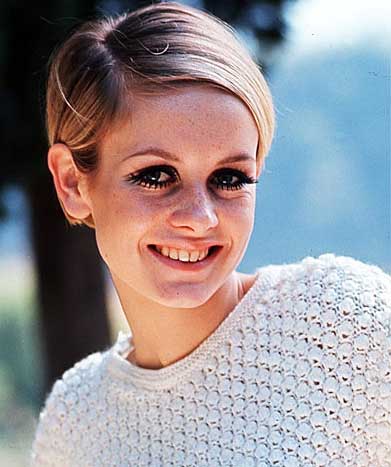 The fabulous British supermodel who made such a stir in the 1960s got her nickname for her drooping-looking thin frame. She is responsible for creating the famous "Twiggy style" fragile appearance, a little childlike, long-lashed, fresh, that has taken its place in the history of modeling. She proceeded to America's Next Top Model where she judged for a while. Now a venerable 60 years of age, Twiggy is the owner of an HSN fashion line, a keeper of a popular fashion blog, and took out time to record an album called Romantically Yours.
Tyra Banks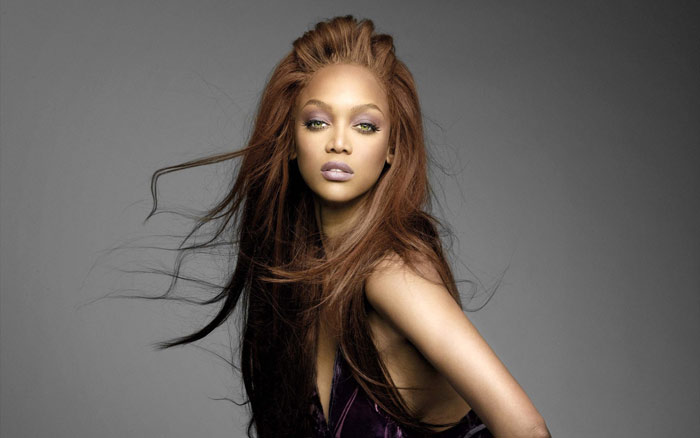 An iconic supermodel and a prominent public figure, Tyra Banks stands at the beginning of America's Next Top Model. Banks strongly believes in having confidence in yourself and accepting yourself with all your flaws. She has always been very outspoken about how models – and not only they, but other people as well – bend under the pressure making them stay thin. At some time the former supermodel allowed herself to put on weight and came closer to looking like the next woman, which started her on the topic of haters. She let us in on her attempts to conceive, too, and we know the happy ending of this: Banks and her partner are now parents of a tiny boy born with the help of a surrogate mother!
Amber Valletta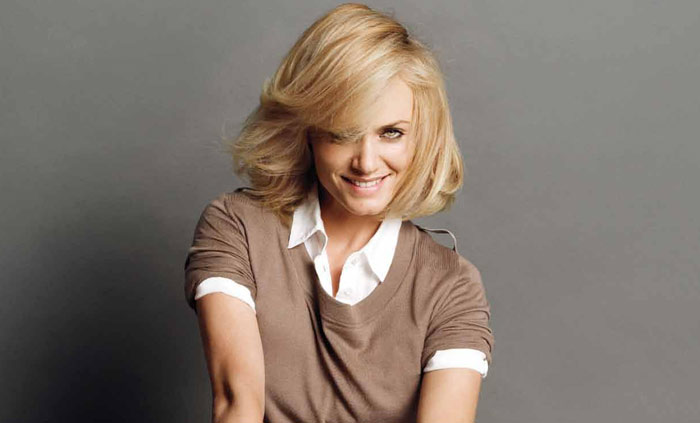 Amber Valletta swept across the world in the 1990s entering the ranks of high-flying models, occupying covers of many magazines and featuring on many adverts. Back then she used to work with most of then-eminent photographers, and her experience gave her grounds for summing up her notions about the work. Men understand and appreciate beauty in women, she said, but what they are unable to grasp is the inner world of a woman. Chances are Valletta is right, she is fulfilled at 41 being a wife and a mom, and she is still captivating – as proven with her recent appearance on the cover of the Porter.
Karen Mulder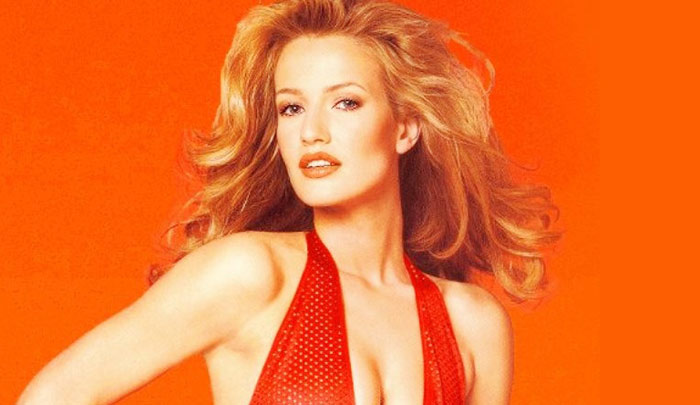 Arguably Karen Mulder's career took a rather sudden plunge from being an acknowledged supermodel at the time to a middle-aged mom. It may be considered a logical shift, or it may seem pretty strange to some that a former top-notch hot model is now minding her child – a lovely small thing. Yet it is so, without Mulder losing any of her shapes and grace. At her 44 she wears her hair shorter than when she was famous, but her taste in clothes is as obvious as it was back then. A changed lifestyle hasn't lost us the beautiful woman we used to admire.
Kristen McMenamy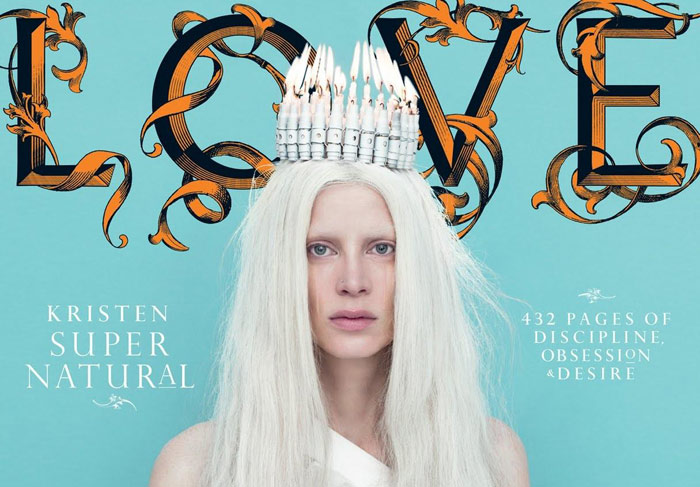 A model who dropped out of sight in later years, only to resurface three years ago due to her divorce. Miles Aldridge, her husband, was unfaithful to her, and she chose to end their 17-year-long union. So, McMenamy is getting on quite well on her own, as well as her daughter, who has grown up and is now strutting the runway too – she participated in a show by Marc Jacob where she appeared topless! While her child is conquering show halls, McMenamy, who turned 51 recently, is busy with modeling work on a small scale.
Niki Taylor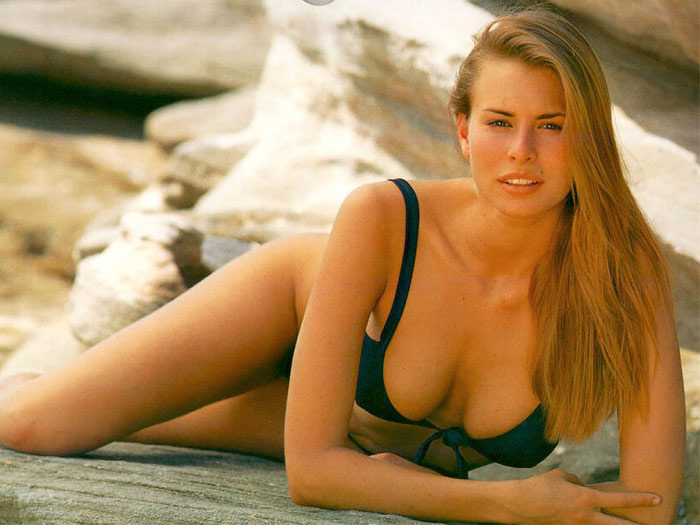 Niki Taylor's career rocketed up when she was only 13, she became the second youngest cover-girl for Vogue. Taylor was acquitting herself very well when, in 2001, she had a terrible car accident and was in coma for more than a month. Her lung was collapsed and her liver heavily injured. It took 56 surgeries to get her back into shape. Six years later she took E! to court citing emotional distress. These days Taylor leads the life of a mother and wife as well as is engaged in some humanitarian activities. You can see her on her YouTube channel where you can get advice on most female issues, from beauty to parenting.
Bridget Hall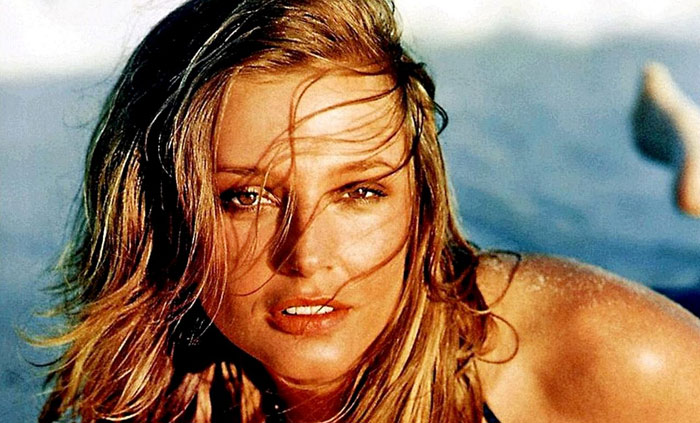 Back in the 1990s no-one who was into fashion could pass by Bridget Hall. She was practically everywhere: ELLE, Sports Illustrated, Vogue, Harper's Bazaar, Allure, you name it. Everybody was enthusiastic about this sensual girl. She had a sort of a comeback in 2013, her charisma and charm was very much in evidence, and Prabal Gurung announced her the face of the brand. Although her career is now proceeding in a much more quiet fashion, Hall is not yet to be forgotten in haste, she is in and doing exemplary work!