Actress Tara Reid does not like it when people criticize her body. Tara, who is turning 33 next week, says that she has been the "target" in the eyes of the press for a number of years already. She realizes that she is not perfect but says that the only thing she can do about it is to move on and live her life the way it is. The scars, which Tara calls "my battle wounds" remind about her plastic surgery experience. She received her first "wounds" back in 2002 when she decided for the boob job.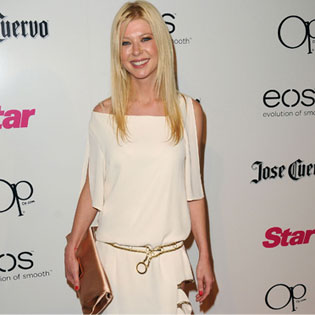 Tara Reid's Boob Job Story
She says that she turned to surgeons since one of her breasts was larger than the other. In addition, she notes, her weight was quite unstable and so the skin was inclined to flaccidity. At that time she thought that she had to save the situation as the time does not stand and she ages.
Yet, the doctors did not succeed at the task given to them. Tara says that first of all the surgeons mixed the size she wanted, also she noticed some dents and folds around the nipple area, yet doctors assured her that they will disappear soon. Yet, she complains, it only got worse.
Tara Reid's Operation and Private Life
Tara claims that the unsuccessful operation literally ruined her life since she could not wear bikini, could not go out on dates, and was rejected several times when she was hoping to get a new project. She recalls it as a nightmare. The actress complains that her daters always commented on her breasts flaws and those comments upset her enormously.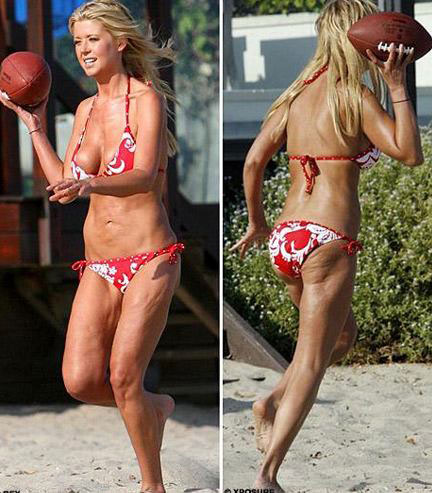 The Strap Incident
In October 2004 Tara embarrassed herself at rapper P. Diddy's party when the left shoulder-strap on her dress slipped and she exposed her scarred breast when posing for photoshoots.
Tara recalls that she took her jacket off and the shoulder-strap simply slipped and the situation just turned horrible; reporters crowded around her and she could barely see a thing because of all the flashes going off. Press reported that she was drunk but Tara claims that it was not so and it was unpleasant to see her breasts being rated as the worst boob job ever done by plastic surgeons.
Tara Reid's Liposuction
The actress does not deny the fact that she tried to make perfect not her breasts alone but belly as well. Two years later after her first plastic surgery she turned to surgeons once again. Tara admits that even though she was skinny, she decided to go for liposuction since she wanted to have those cubes on her torso.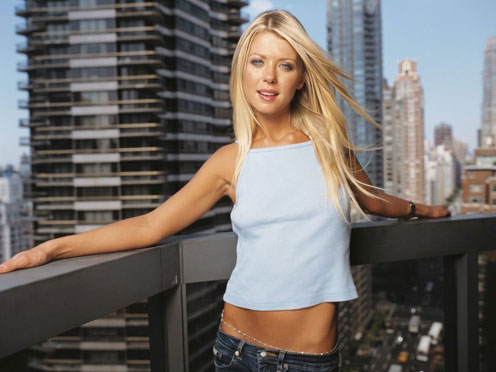 Her body was supposed to become more attractive but things turned out bad again. She says that the skin on her belly became uneven and flabby. Tara even had to go through several recovery operations.
Her body will never be perfect, she says, but at least her former confidence is back. Tara Reid's road to confidence was definitely a painful and expensive one.
Tara Reid's photos: aolcdn.com, theinsider.com, bp1.blogger.com.