Roberto Cavalli loves to be outspoken in his Twitter. Recently, the maestro said he would not just post "Good morning!" or "Good night!" to his friends. He is not so trivial, and he always has his own opinion and thoughts. His tweets are really interesting because the designer not only creates the polls like "Do you prefer morning or evening sex?" but also bluntly discusses his fashion peers.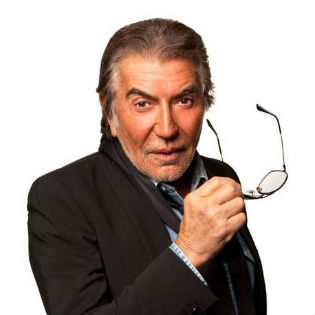 On 21 April the imposing Italian decided to share his thoughts on the show in Milan with his followers:
I confide you a secret … Anna Wintur das nt come to see my show in Milano ……. Why?? becouse I dont do publicity in American Vogue??
Here Roberto suggests that the editors of fashion magazines are required to attend fashion shows because of the obligations to their advertisers.
Anna Cavalli was also accused of bad taste, which she promoted among her readers. In addition, Wintour imposes her style on American women and the entire US fashion becomes so terrible that "it is almost impossible to look at it all." And it is all because Wintour wants "all women to look only like her"
Cavalli wrote a bitter epitaph for France, too:
where is the franch fashion? No one disigner is franch ……. in the franch brands, English … American ….. italian ….
In spite of the maestro's dislike for American fashion industry, even there he has a favorite. However, only one. Cavalli's good attitude can be seen from the post written in big letters:
THE ONLY AMERICAN DESIGNER THAT I LIKE IS MARC JACOBS …! but … just in the Marc Jacobs show!!! Louis Vuitton show is for old ladys
However, not all of Roberto's words sound extremely arrogant. For example, he bitterly notices that fashion has now become a great machine for pumping out money, where there is no space for creativity.