While the 24-year-old Water for Elephants star Robert Pattinson is holding out his heart to his Twilight costar Kristen Stewart whose 21st birthday is only a few days away, he used to look in another direction once. He confesses his eyes were riveted on older women. Like who?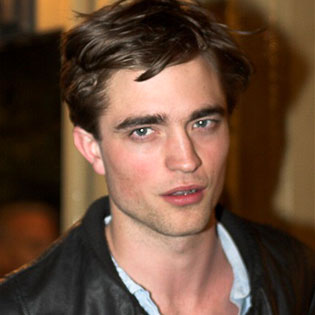 The 37-year-old British supermodel Kate Moss got him hooked – "obsessed" was how he described it to the Elle magazine. She was the one whose poster used to adorn his bedroom – alongside of one depicting Linda Blair, age – 52.
There were other Hollywood lionesses whom he admired, a bit older than the Exorcist star – Jane Fonda, 73 (OK, she was younger those days!). Ellen Burstyn at her 78 also made his heart leap.
So Stewart may rest assured that she will keep his affection well into a mellow age. Meanwhile is she having trouble with her loverboy – on the dance floor?
"I don't even try [dancing]", says Pattinson, referring to the process as his "Achilles' heel". Although he claims to be the best of dancers when freestyling at home, he is wary to even set his foot on the floor.
Is the movie star being coquettish – or is it the outcome of his February dancing bout when people saw him dancing his feet off with Stewart at a party at L.A.'s Chateau Marmont prior to Oscar ceremony? Witnesses spilled to UsMagazine that the couple just couldn't stop dancing and did a movie-worthy rendering of the 'Empire State of Mind.'
Source of the image: Sugarslam.