Within half a year Brittany Murphy's West Hollywood Hills home witnessed two deaths – that of its mistress at her 33rd year, and of her husband, screenwriter Simon Monjack, both of which deaths had been attributed to the state of their health. But now it looks as if the house can have been slowly killing them all along!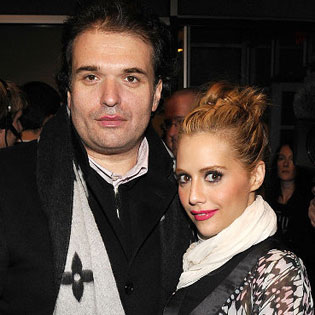 Brittany Murphy was found lying dead in the shower last December, her death believed to have been caused by pneumonia aggravated by misuse of drugs.
Late this May Murphy's widower Simon Monjack had cardiac trouble and died in the same house from what was diagnosed as the same causes.
But the investigation into their deaths is still going on, because the Los Angeles Department of Public Health is developing a theory that their pneumonia may have been brought on and made worse by the mold in the house.
TMZ reminds that mold had already been considered as a possible cause but the idea had been dropped – until last week, when the Los Angeles Coroner's Office gave out that Monjack, like his wife, was suffering from pneumonia. That brought mold back into the picture strongly as a factor that affects the respiratory system.
A prolonged exposure to mold can lead to mold poisoning, which is followed by flu-like symptoms, cold, rash. Continuous exposure may result in damage to the nervous system and possibly death. Every year mold worsens the health conditions of millions of people of all ages, boosting the risk of a sudden collapse.
Also mold is a surreptitious menace hiding under wallpaper and carpets where it is difficult to detect.
Sharon, Murphy's mother, let the investigators into the house so they could assess the possible danger from the mold there, while Monjack's mother Linda is also planning to come over from Europe to stay in touch.
In Monjack's case the situation was exacerbated by the fact that he stood in need of heart bypass surgery, as his spokesman Mr. Neal shared.
Mr. Neal told that when he heard that the screenwriter needed a bypass he would remind him of the necessity now and again. "Simon, you have so much going on, let's keep you healthy", he urged.
But Monjack, who was really pretty busy at the time, though agreeing with his spokesman's pleas, kept putting it off.
The spokesman didn't know exactly just how urgent the need was. He thinks that "the doctors would have made him get it immediately if he needed it". But, since the British screenwriter had so much on his plate at the time, this condition of his wasn't made public.
The husband and wife who had both died so close to one another are resting in their adjacent graves at the Forest Lawn Memorial Park in the Hollywood Hills.
The house that is suspected of bringing on their deaths belonged to Britney Spears before the couple bought it.
Source of the image: Nydailynews