Pop diva Lady Gaga has revealed her beauty secrets to the People magazine. We would not advise to stick to some of them, although in some ways she is almost a usual girl.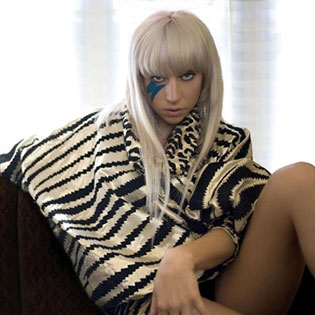 When asked by the journalists from the magazine how many nights a week she goes to bed with makeup, the outrageous singer said, "Seven. " Yes, the singer simply brushes her teeth before bedtime, that's all. And she explained it as the result of good genes. Asked what she prefers for her skin, Lady Gaga named sunblock which is always in her makeup case. She does not like tan on her face, as "it looks ugly and leads to wrinkles".
Lady Gaga is known to be a natural brunette, but now she is platinum blonde. The girl says she really misses her natural color. She also confesses that her dyed hair is falling out terribly, and she has determined to have a "chemical haircut".
Lady Gaga also establishes new rules in the make-up. She prefers not to use mascara now, and does not even think about false eyelashes. In her opinion, it is the truly modern approach. Lady Gaga concludes that she just uses eyeliner.
Her credo of beauty is to follow one's nature because "trying to look like someone else, you just get bored!"
And the most favorite beauty treatment is foot massage. According to the People magazine, Lady Gaga goes crazy when her feet are being massaged. You bet! After so many performances on high heels Gaga's feet ache terribly, and it is one of her main problems today.
Source of the image: Awmusic.