The 42-year-old singer can't wait until she is through with her cancer treatment, for the drugs' side effects are hardly bearable. She has to suffer constant headaches and extreme nausea every day, and it has been going on for a five-year-period. Kylie isn't to get a clean bill of health until early next year.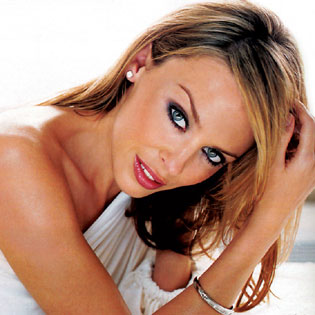 All this time it's more like a struggle than treatment for the Australian pop star who would run to her oncologist "in floods of tears" asking to get her off medication every now and then and getting the same stern reply that as long as the drugs are curing her she has to go on.
Kylie is into her last year – even half-year – of treatment, and that is fine, but there are other worries looming ahead. "I've also heard that you can feel quite insecure when you first come off it because you have relied on this medication for so long," she shares and primes herself for another difficult period of adaptation.
Meanwhile Kylie wants to get rid of her Chelsea flat in favor of her recent acquisition – a five-bedroom house nearby, the news that triggered off a fresh spurt of gossip that she is moving there with her boyfriend, Spanish model Andrés Velencoso.
That may be true, but it will hardly be a proper family arrangement – children are not being planned. For present Kylie's nephews are where she places her love, her brother Brendan has two boys, two and four years old, and her sister, who is also a pop singer, has son Ethan.
Oh, music is definitely not forgotten. Kylie's first tour in three years is in preparation, entitled Aphrodite – Les Folies, and rumors have it that is going to star at Glastonbury 2011 after her five years' absence.
Source of the image: Vivagoal.