Passions about Tom Cruise and Katie Holmes's divorce are just beginning to rise. While the actor is refusing to make any comments and hiding from the media, his ex-wife does not leave the front pages of newspapers. Cruise's lawyer Bert Fields has recently accused Katie of "playing the media":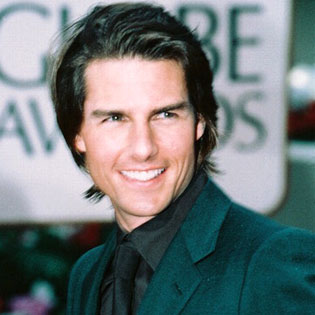 We are letting 'the other side' (Katie and her team), play the media until they wear everyone out and then we'll have something to say
However, Cruise is determined to file a response for divorce but he has not specified exactly where – in Los Angeles or New York, as Kathy did. They say that Tom is very upset because he thinks that Holmes wants to prevent him from seeing his daughter. And he does not intend to give up.
This Friday Katie went to meet her lawyers, with whom she discussed all the details of the upcoming divorce. One of the key points is that Katie is going to require a much greater financial compensation from Cruise than the "modest" ten million dollars (two million for each year of marriage).
Many explain the divorce with influence of the Church of Scientology on family relationships and the upbringing of the daughter, Suri, but sources close to the couple claim that religion has nothing to do with it:
"[Katie] was totally committed to Scientology. She had enthusiasm for it and would voluntarily and gladly participate in it when Tom was off shooting movies. This is not a fight over religion. It's being used as a way to hurt Tom."
Other sources say that Katie no longer wants to feel like a puppet, although, even early in the relationship she knew what expected her. For example, in 2005 before the release of the Thank You for Smoking movie where Holmes played, Cruise deliberately instructed all producers that there should not be any promo photos with Katie kissing her partner Aaron Eckhart.
Besides, in 2005, during the shooting of 'Batman: The Beginning' Cruise demanded that Katie should fly to the shooting only in a private plane and communicate with her colleagues as little as possible.
Morgan Freeman has expressed his disgust at the situation, but another person who knows everything about being married to Tom Cruise, Nicole Kidman, continues to keep silent. Sources claim that she is likely to support Tom for the sake of their adopted children, Isabella and Connor.
Nevertheless, the first trial between Tom Cruise and Katie Holmes has been appointed for 17 July.