The reality star notorious for her plastic surgery record in November 2009 is still coming to terms with her renovated body. At times, Montag owns up, she is very anxious lest she may endanger her cosmetically acquired beauty.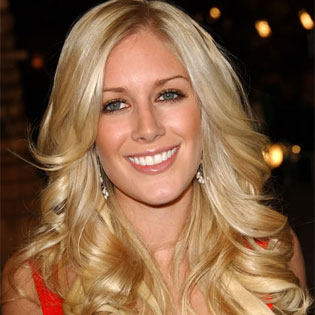 Her Twitter keeping fans abreast of her body care unfailingly, last week she shared her nightmare of going to sleep without putting on her nose tape first, which luckily proved to be but a dream.
But pain was real enough, and her followers have been warned that of all cosmetic procedures she underwent pinning the ears is the most painful one. Heed the word from the one who knows!
The Hills beauty who is in the middle of a divorce from her fame-loving husband Spencer Pratt is paying special care to her breast implants. She devoted Tuesday morning with a soft tissue in her hand treating herself to a breast massage. "Ladies, we have to keep those implants soft," she tweeted.
Source of the image: 2partsbossy.blogspot.