Halle Berry still has issues to settle with her ex Gabriel Aubry, and she is quite ready to meet him in court to deny him joint custody of their daughter Nahla.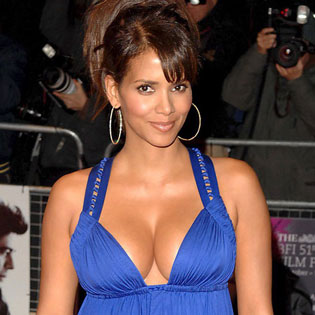 Since the marriage broke up in April, Aubry, 35, tried to secure a formal recognition of the fact that he is father of Nahla, 2 and half years old. He filed court papers to that effect late in December 2009.
For some reason that remains undisclosed, Berry, 44, is opposed to that so strongly that she is going to fight.
The actress's rep made an official statement to PEOPLE which underscored that Halle regarded "the needs and safety of her daughter" as having priority over everything else either in or out of her relationship with Aubry. She has always been and is acting in Nahla's best interests.
The rep went on to say that Halle is not sure that staying with her father for a lengthy period of time will be good for her daughter, who may have to need her mother's protection. Everything necessary will be done to render this protection.
Aubry doesn't seem to see it eye to eye with his former wife, and the rep mentioned his "lack of cooperation" when he was approached on the matter. So the situation is ripe for becoming a court case.
Getting ready for the oncoming litigation, Berry gave up on her participation in the movie New Year's Eve that is being filmed in New York starting this week. Her part was given over to Katherine Heigl.
Source of the image: Celebrity-sunglasses.