Poker has such a universal appeal that whatever people do for a living and wherever in the world they live, they will likely know somebody that plays poker, online, offline or both, recreationally at least. This obsession stretches to sport stars and celebrities from TV and Cinema so we decided to take a look at five celebrities, from across fame's spectrum, that play poker, some more successfully than others.
Aaron Paul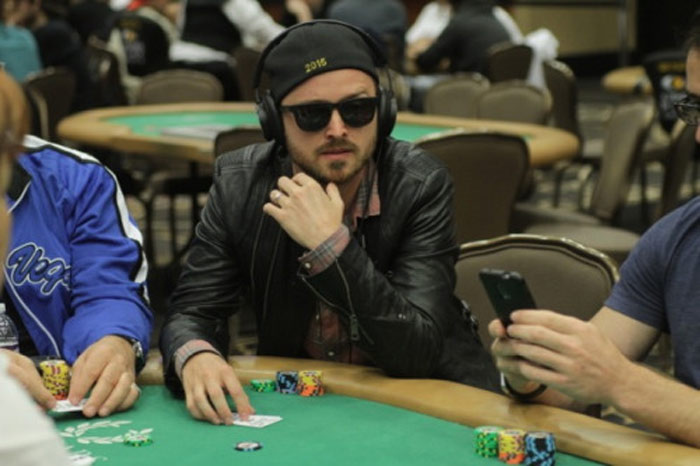 Breaking Bad's Jesse Pinkman, actor Aaron Paul, is such a recognised poker player that he has this very week been drafted as a wildcard to represent LA Sunset in the inaugural Global Poker League. He has, in the past, openly admitted to possessing a love for the game and has on numerous occasion attended the World Series of Poker. In fact, at last year's WSOP Paul competed in the Main Event in Las Vegas. Sadly, for the actor he was one of the first to bust on the day. He has been frequenting the poker tables and casinos for some time now and, according to Maria Ho (running the LA Sunset), he is one of the most dedicated celebrities when it comes to wanting to improve his game.
Poker is constantly growing not only with celebs but with the public as well – the online poker world is growing fast. With a number of people involved, learn how you can join in with them today. If you want to play on the go, in this day and age that is possible as well – wondering how to get started? Check out this mobile guide from PokerSites.co.uk – find out all the relevant information about smartphone/tablet poker before starting today.
Neymar JR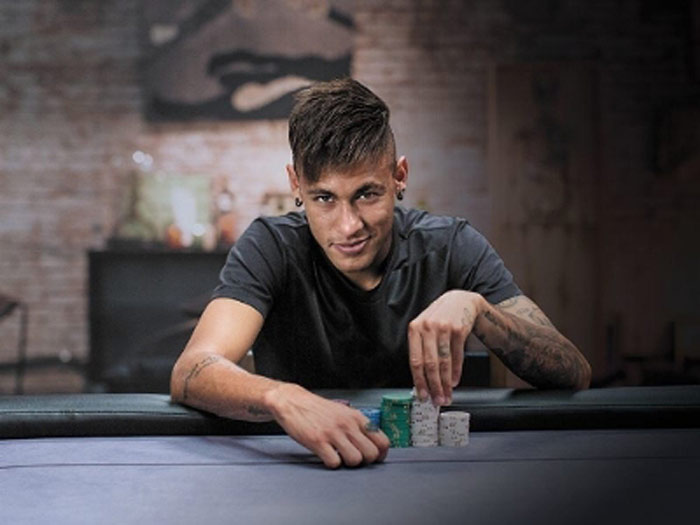 PokerStars have, in recent years, gone out of their way to add elite sportsman to the Pro Team rollcall which at one point included Brazilian football legend Ronaldo, Portuguese footballing legend Cristiano Ronaldo and Tennis superstar Rafa Nadal. One of their main stars, and actual real life poker player is current Brazil and Barcelona forward Neymar JR. Often promoting his grinding sessions through his Instagram account, the boy loves his poker, even stopping watching Brazil's 7-1 thrashing by Germany in the world cup to play poker instead. Now Neymar, 24 and with another decade of top level football still in front of him, plays in some of the poker's biggest events such as the EPT Barcelona, where he played alongside club teammate Gerard Pique and has even played with his customised NJR chips and cufflinks.
Tobey Maguire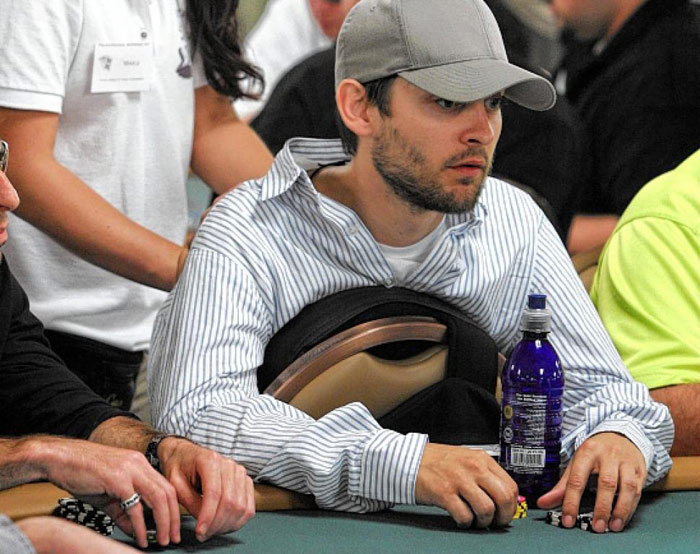 The one time Spiderman star is such a good poker player that he might just unofficially be one of the game's most successful winners of all time. I am, of course, referring to his multimillion winnings as part of an elite high stakes poker club that included Leonardo DiCaprio and Matt Damon among others, prior to being broken up by FBI. So well did he do that Maguire, who faced litigation for over $300,000 in poker winnings he collected at the time, is allegedly a $10-million lifetime winner in these celeb invite-only affairs. All of the above was released in a book and soon to be movie based on the diaries of elite poker hostess Molly Bloom. In these private games, with the initial help from the massively successful Canadian pro, Daniel Negreanu Tobey made his windfall although he does not come out of the stories particularly well as it has been claimed that the star was extremely rude to the staff even asking Bloom to "bark like a seal who wants fish" for $1,000, acted like a prima donna in general and tipped poorly. Previously, he has been spotted at the World Series of Poker where again he enjoyed success.
Shane Warne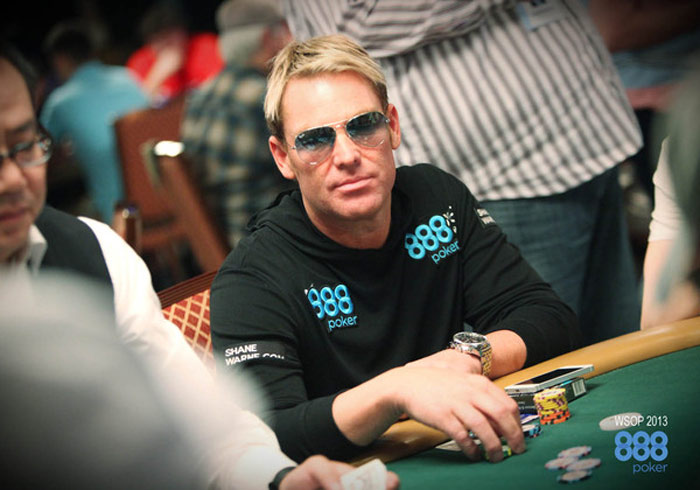 Widely regarded as one of Australia's finest ever spin bowlers, Shane Warne has cultivated a post Cricket career away from the crease by investing at the poker tables instead where he has become a regular a celebrity poker events. So famous for his poker is Warne that, in January 2008, he penned an endorsement deal with 888 poker to promote their brand in UK open and also at Melbourne's lucrative Aussie Millions tournament, a role he occupied for a further seven years before leaving the role in 2015. Since then, Shane has also signed poker sponsorship deals with Dafabet and Sporting Bet so his bankroll should remain deep enough. Since launching his cards career, he has easily surpassed $93,571 in live tournament earnings so is currently doing very nicely indeed.
Victoria Coren Mitchell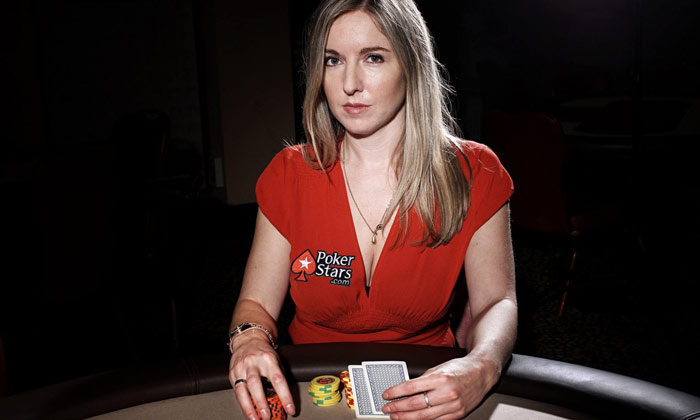 The London born writer, TV host and wife of British comedian David Mitchell, Victoria Coren Mitchell is one of the United Kingdom's most successful female poker players. Career highlights include taking down the London leg of the 2006 European Poker Tour and a second place finish in the International Federation of Poker's The Table World Championship. In 2014, she won the European Poker Tour title for a second time, so accomplished a player is she. The star was also the televised face of Late Night Poker and The Poker Nations Cup on Channel 4 as well as Ultimate Poker Challenge for Channel 5. Career live earnings have breached $2,461,988 and was briefly included in Team PokerStars, a role she later quit in protest at the Amaya owned poker room's controversial inclusion of both sportsbook and casino games to what many people believe should be a poker only site.