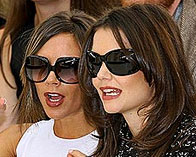 Sincere feelings can not be affected by distance. Friendship between Victoria Beckham and Katie Holmes is a vivid example of that. Regardless of the great distance between the two, an entire ocean, they have managed to maintain warm close relationship; moreover, they became even closer since the Beckham family moved to Los Angeles. So the two celebrity friends are neighbours now.
It should be noted that having a friendship with the "style icon" (as media often calls Victoria), had quite a positive effect on shy Katie. After the childbirth she started appearing quite frequently in the company of the emancipated "spice" at various fashion shows, parties, and presentations.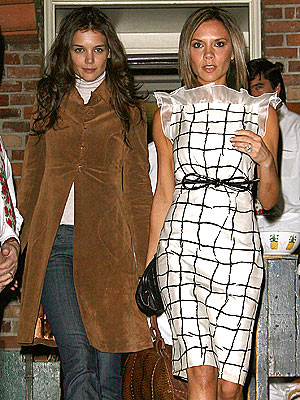 Victoria also changed the actress' style. Tom Cruise's wife cut her hair short and started wearing stylish outfits from top designers. Quite possibly this is just the start for Katie's changes.
Photos of Victoria Beckham and Katie Holmes: dailymail.co.uk, timeinc.net.