The 18-year-old three Teen Choice Awards winner has been discovering a lot about herself in the last half-year, what with her applying for medical treatment, reassessing her attitude towards everything in her life – and discussing her emotional issues openly before the world.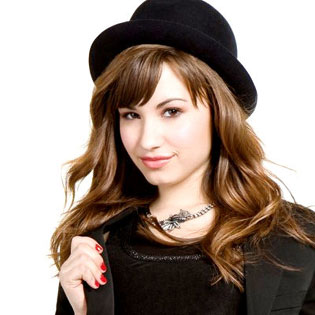 The story of her struggle with herself was told in a March interview to PEOPLE given at her home near Los Angeles.
Demi Lovato had been having bouts of depression long before her cutting incidents and eating disorders made her enter a rehabilitation center last November cutting short her participation in the Jonas Brothers tour. There she was treated for anorexia and bulimia and learned that her inability to keep her emotions and actions under control was due to bipolar disorder. This knowledge helped her gain some control over what had been unbridled behavior all her previous life.
Commenting her diagnosis, the Here We Go Again singer said it made sense because there were times she felt "so manic" – "I was writing seven songs in one night and I'd be up until 5:30 in the morning."
Now, with her dark years behind her, Lovato feels free to discuss her issues bravely – and help others to fight their inner battles as well.
Source of the image: Aceshowbiz.