Brooke Mueller, whose time as Mrs. Charlie Sheen is running out fast, is trying to hold on to her sobriety and confidence. As RadarOnline reports, she arranged to check into a sober living facility.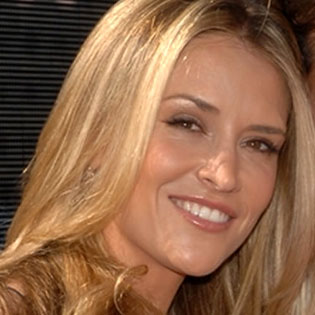 RadarOnline says that "her sobriety is the utmost importance to her," and she feels that counseling will help her to shake off her weakness and depression. Her decision to apply for professional help was absolutely voluntary.
The actor's third wife is trying to combine counseling with family life, staying with her boys in the daytime and going back to sober living house for nights. There'll be a sober living companion at home to help her cope. "The hardest part for her is not tucking her boys in when they go to bed," an inside source spills.
Meanwhile the Sheen boys are under the protective wings of their grandmother Moira Fiore, who moved into her daughter's house in Los Angeles to look after the twins who will be two years old next spring.
Brooke does have issues to live down. Having her children born, engaging in Christmas 2009's altercation with Charlie and the following separation and getting through a severe case of pneumonia on top of her long-standing addiction was a hard lump to swallow.
Nevertheless, Brooke's past few weeks showed her capability to turn her life to a new direction. Another source affirms that she stayed sober and was engrossed into a new reality show she was planning to make in collaboration with Paris Hilton. Some of the scenes have already been shot.
The show is to depict Paris' life with her three best friends – Brooke one of them – around. It will be released by Oxygen network.
Source of the image: Celebritysmackblog.