As Adele's 21 multi-platinum album keeps garnering her critical and public credit alike, the British singer lets drop that she owes much of her inspiration to alcohol. The Someone Like You singer shared with The Sun her experience of how she had put down the best lyrics for her acclaimed second album in the company of a bottle.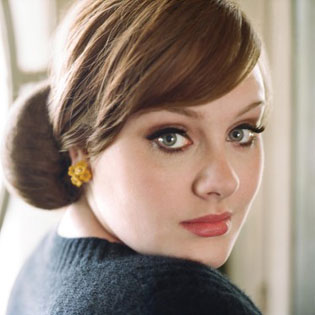 Adele confessed that she would shut herself in the four walls of her house and start spilling it on paper while sponging up alcohol, making a clean breast of things in what she called her "drunk diary."
Thus scooping up everything that usually stays locked in her heart, she would wake up the following morning (naturally, "with an awful hangover") and begin to familiarize herself with the feelings that had eluded her in her sober state – wondering if she would be able to rewrite it coherently and clearly for a song.
Apart from penning her awesome hits, this way the 23-year-old singer keeps learning a lot about herself. She admitted that she had changed greatly since her late teenage years. Back then she thought she had learned everything there is to know about life and she had nothing to regret. But after much "rolling in the deep" she became aware of her drawbacks and hidden pains and so became alive to regret. "It was quite an awakening," Adele admits.
Thinking about her next album, Adele voiced a belief that it could be more country-oriented after she discovered the spell of this musical genre.
Source of the image: Sweetslyrics.