Kirstie Alley was there at Mercedes-Benz Fashion Week, and no way you could have missed her proving brilliantly that 60 is the age when you can queen the catwalk the way she did on the Zang Toi catwalk on Tuesday.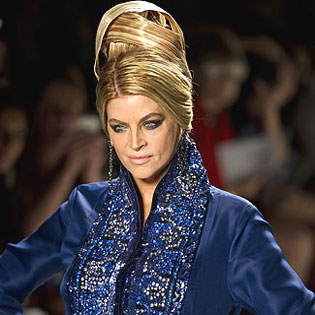 She was all agog before taking the strut, gushing about it on her Twitter page and assuring her fans she would have to rely on "False Bravado" to see her through the event. Besides bravado Alley showed a royal-blue dress, stylish and intriguing, with rhinestone-laid ornaments, and made a distinguished ending for Zang Toi's Spring 2012 show to the public's delight.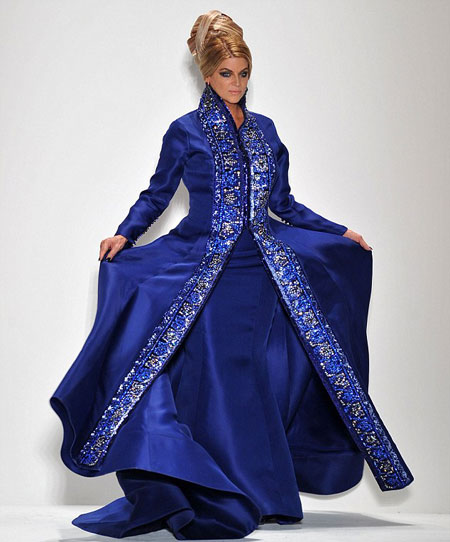 Discussing the event with Entertainment Tonight, the Emmy Award-winning actress said she had known the Malaysian designer for close to twenty years, did the cover of Redbook in the 90ies and was an admirer of his clothes.
Red carpet is a familiar thing for Alley, but she still has to try hard to maintain the proper attitude. She warned her audience via Twitter not to make eye contact with her and not to make her laugh out, for it may ruin her attempts at keeping a "model face." "I will start giggling and fall on my well-dressed ass. Look away!" she pleaded.
But everything came off without a hitch, and the Nailed star enjoyed an excellent runway for the next year. After the show she tweeted to thank the "REAL Models" for sharing the runway and call them all "sweet" and "gorgeous."
Source of the image: Dailymail, Zap2it.