We all know that celebrities' lives are glamorous only from the outside, when we read about their parties, gifts, travels, fun, we nevertheless understand that they have to work long hours and meet tight schedules, and as for traveling, they must be pretty well fed up with the constant necessity to rush about the globe. It's a difficult lifestyle even if you have strong health – but what if it is aggravated by grave health condition?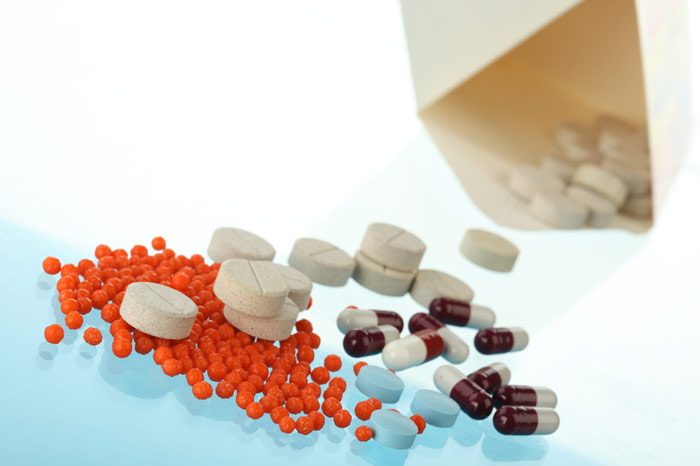 Selena Gomez, a victim of Lupus, is battling with health issues in spite of her young age. Three years ago she had to cancel her performances because she had to have chemotherapy treatment in a facility; this year her international tour is going to be interrupted too, as it became known recently. The singer has to address her health problems.
It's only one instance of a celebrity's schedule going phut due to her physical condition; actually, there are a number of celebs who keep struggling with their health failings for years and don't try to suppress the fact. With medical histories embracing almost all imaginable ailings, cancer, incurable chronic conditions, some celebrities are quite willing to discuss their issues openly, describing how their health impacts their work and private lives. While the less lucky ones cannot proceed with their careers in order to get proper treatment, those who are more lucky (if we are justified in terming it like this) continue working trying to subdue their symptoms at the same time. Do you know who of the world-famous celebrities is going on through pain and illness? Here are some of them.
Pamela Anderson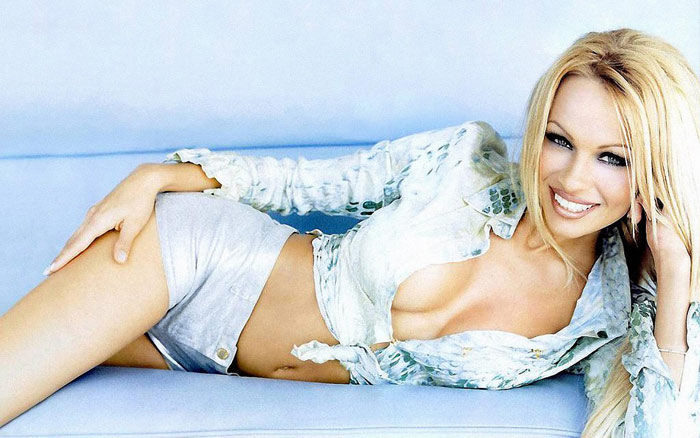 Pamela Anderson has much to show for herself: apart from her blonde charms, which paved her way to the Playboy Magazine as a playmate, she is known for her appearance on Baywatch, and her dissolved union with Tommy Lee Jones, drummer for Mötley Crüe. But medicos know her from another side, as a person who contracted Hepatitis C. Anderson didn't make a secret of it, she had been ill since 2002 when she used the same tattoo needles as her then husband. According to her, when doctors diagnosed her, they warned her she had not longer than 10 years to live, but later it was found that, given the right treatment, she could make it longer. At a yet later interview for the People magazine the actress revealed that both she and her ex had managed to shake off the disease after 20 years.
Michael J. Fox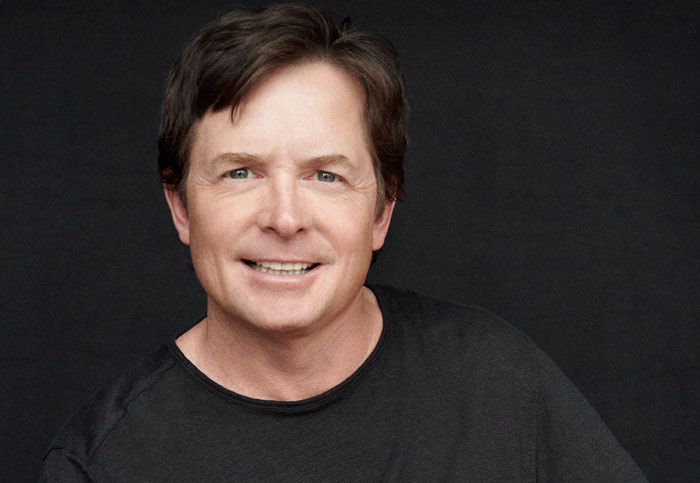 His fans remember him in the part of Marty McFly from Back to the Future trilogy, but in other circles the name of Michael J. Fox is linked with Parkinson's disease. It was found that he had Parkinson's in 1991, and he went public about it seven years later. Then, in 2000, Fox quit the Spin City show, yielding his part to Charlie Sheen, and got involved in the research of the illness. Now he is a well-known advocate for Parkinson's disease (for which he got a honoris causa doctorate) and the founder of The Michael J. Fox Foundation for Parkinson's Research. He wrote a book about his experience entitled Lucky Man and set up The Michael J. Fox Show.
Shannen Doherty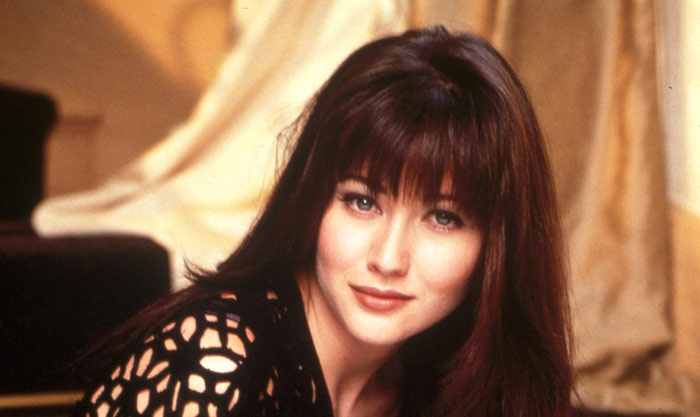 Shannen Doherty made a name for herself appearing Beverly Hills, 90210 (as Brenda Walsh) and in Charmed (as Prue Halliwell). In 1999 she discovered she had Crohn's disease, and, if it weren't enough, she was found ill with breast cancer last year. She had no insurance when the cancer began to spread, so she wasn't entitled to treatment. The actress started fighting off cancer with mastectomy and other known ways to subdue cancer like chemotherapy. In spite of her condition demanding serious approach, Doherty isn't going to give up her career, and appears both on TV and in movies.
Lil Wayne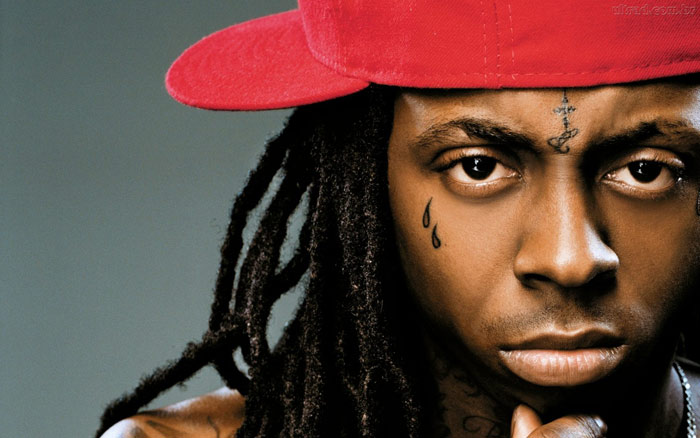 Lil Wayne has been having a lot of trouble with his record label, but he has other concerns that don't let him live quietly. Namely, epilepsy. It means that the recording artist is periodically subjected to seizures caused by undetectable environmental cues. Unfortunately, there is no known cure for the condition. Wayne owned up to suffering from epilepsy and revealed that it has been torturing him since childhood days. So he always goes under the threat of having the next epileptic fit – like back in 2013 when he had several seizures in a row and had to be hospitalized for about a week. Some of those who reported the news back then made out as if the rapper were suffering from drug abuse. It led to a public denouncement the rumors, and, while discussing his condition with DJ Felli Fel of Power 106 FM, Los Angeles, Wayne spoke openly about his disorder.
Missy Elliott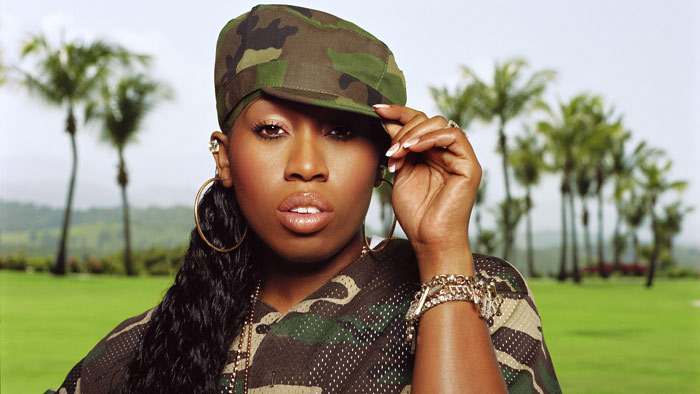 Missy Elliott has achieved a lot and done so many things, winning five Grammy Awards, releasing six hit-containing albums, playing in movies, dancing, producing records. After an extremely successful career she went on a hiatus. In 2011 she had such a painful leg that it almost ended in a car accident, and the medical examination identified her condition as Graves' disease. She had severe spasms and couldn't write her songs. Now, after a successful treatment, the famous rapper is going to resume her career, performing at the Super Bowl XLIX halftime show with Katy Perry and getting a new album together.
Nick Cannon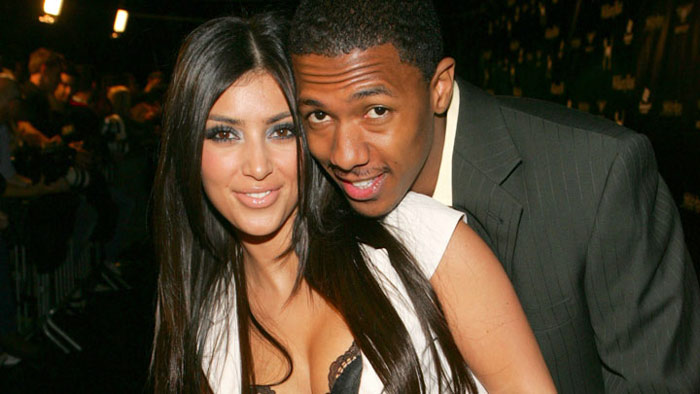 Nick Cannon's plate is full to overflowing – there is his Nickelodeon commitment, his headphones line, acting plus the five-year-old twins he fathered with Mariah Carey. The man just can't allow any illness to overcome him. But he has lupus nephritis that told heavily on his kidneys. It started in 2012 with a minor kidney trouble which put him away into hospital, and within a month of coming back to ordinary life he was back in hospital with pulmonary embolism. Over a year ago Cannon made his diagnosis public telling he had kidney disorder because of lupus. Notwithstanding his health issues, Cannon is still hosting America's Got Talent; what's more, he recently enrolled to Howard University where he will be studying until 2020.
Halle Berry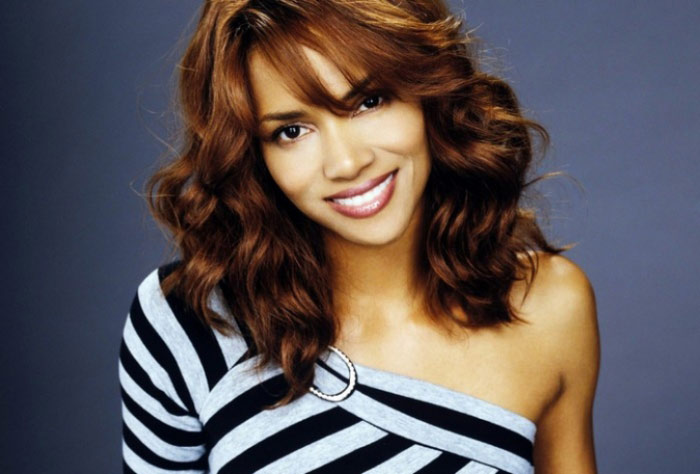 Hollywood has good reasons to be proud of Halle Berry, who can boast of more than 25-year-long career and is widely known as the first woman of color to win a Best Actress Academy Award, and the only one so far. Her successes include the romantic comedy Boomerang, the political dramatic comedy Bulworth and the television film Introducing Dorothy Dandridge; in Kidnap she combined the leading part with working as an executive producer. While Berry collects her impressive amount of credits, she's got Type 1 Diabetes. The disease is so common that a lot of people play down the graveness of the condition not understanding the danger for a person if their sugar level in the blood has come down very low. For one, Berry lapsed into a diabetic coma on the set of Living Dolls, which led to her being diagnosed. She is not averse to discussing her disease and its problems in public, acts as a volunteer for the Juvenile Diabetes Association, and generally belongs to those celebs who continue working, disease or no disease.
Lady Gaga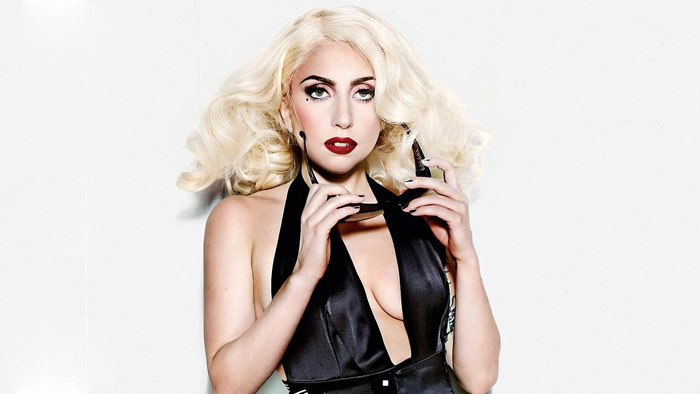 Lupus nephritis, Cannon's own demon, has other victims, among them Lady Gaga, the most famous rock rebel of our times recently claiming the actress credit as well. She wasn't Born This Way, but was diagnosed comparatively recently and announced it in 2011. She was open about it with Larry King, adding that somehow she didn't have any symptoms related to the disease. Once again, judging by her activity, the disorder doesn't thwart her in her headway: her latest achievements include marriage to actor and model Taylor Kinney, a successful American Horror Story sixth season and Cheek to Cheek, an album recorded with Tony Bennett. Also, her long-awaited fifth album is in the pipeline, and the new single, Perfect Illusion, came out this month.
Toni Braxton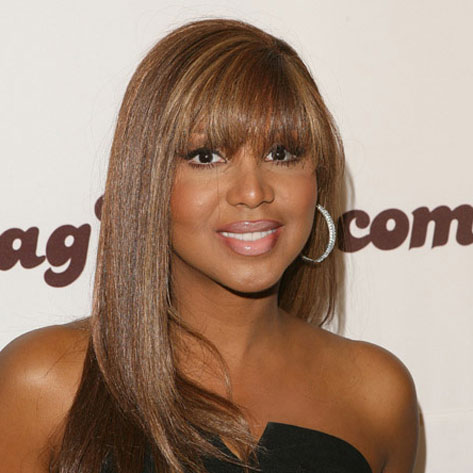 We all know Toni Braxton as a pianist and singer, producer and actress; besides, she has done much as philanthropist. Her second son, Diezel Ky, born in 2003, turned out to be autistic, and since then she has been an active advocate promoting awareness and understanding of the condition. The singer collaborates with Autism Speaks performing the duties of an international spokesperson for the organization. Working so much for her son's cause, the Un-break My Heart singer has her own health issues to think about. Five years ago a rumor sprang up about Braxton developing breast cancer. The singer denied the allegations, but she did have a benign growth in her breast which was eventually removed. During her Dancing with the Stars spell it was discovered that she had microvascular angina. The public learned about Braxton's being diagnosed with lupus erythematosus in 2010, and two years later she underwent hospital treatment for her lupus-related condition.
Charlie Sheen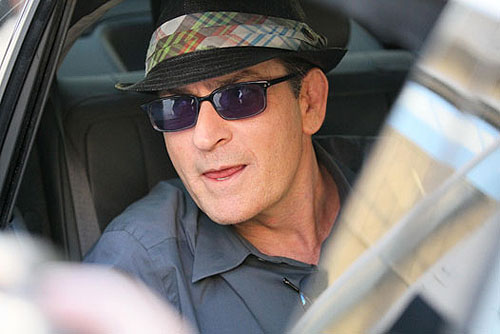 This actor managed to create bright moments and coin phrases which are still fresh and resonant, while demonstrating behaviors dissociable with health and clean living. His grave problems started with a stroke back in 1998. His way of life, characterized by excessive intake of alcohol and substances, wasn't very conducive to maintaining good health, and in particular caused his divorce from Denise Richard who refused to put up with Sheen's drug and drink addictions. Last year Sheen owned up to being HIV positive. Though it was discovered back in 2011, the Two and a Half Men star didn't want the information to become public knowledge and admitted to having paid out a sum nearing $10 million for keeping the news secret during those four years.
Selena Gomez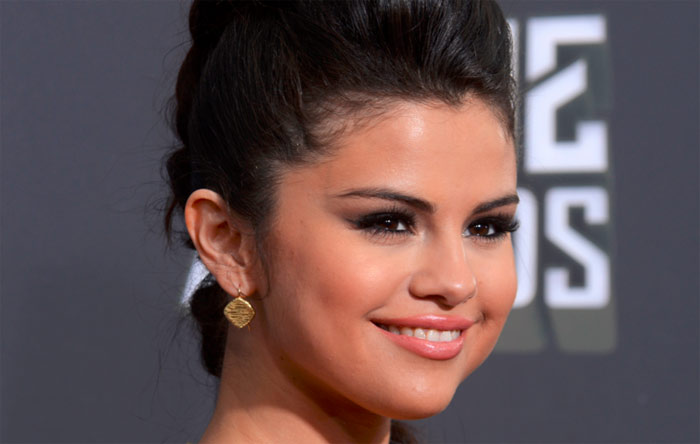 The rise of Selena Gomez from working on the Disney Channel to global stardom was highly spectacular, and her rocky relationship with Justin Bieber added to her renown. Sadly, the singer also has quite a long medical history. Again, the culprit is lupus, of which the general public came to know in 2015. But her state of health caused some concern long before that. Her problems became evident in 2013 when she had to cut her tour short and didn't go to Australia and Asia. The following year she went away to The Meadows in Wickenburg, AZ, for two weeks – this facility is known for addiction and trauma treatment, where Gomez adjourned in an attempt to subdue lupus by undergoing chemotherapy. This year, Gomez's Revival World Tour schedule is again broken because of a bad onset of lupus.
Magic Johnson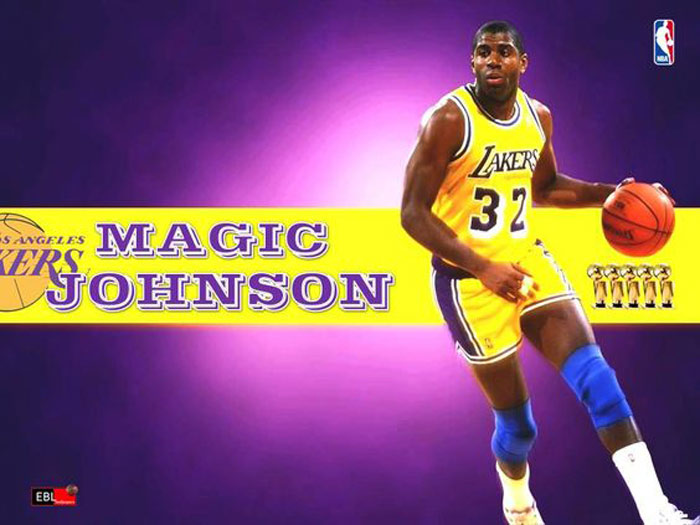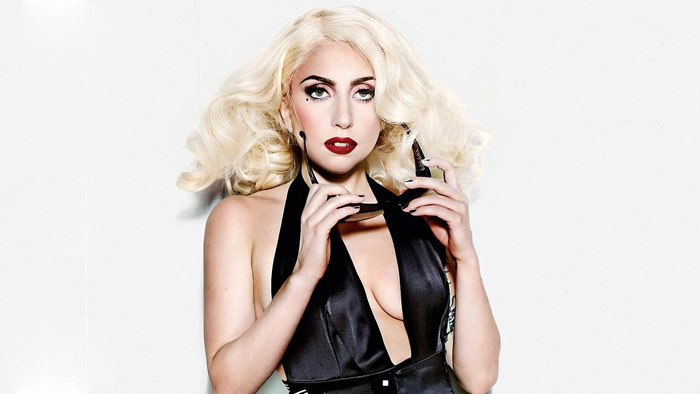 Two times enshrined into the Basketball Hall of Fame, Earvin Johnson, aptly known as Magic Johnson, retired after a splendid career and went on to become entrepreneur and broadcaster. In 1991 he confessed that he was HIV positive, and joined the struggle against HIV, setting up the Magic Johnson Foundation, an organization that has grown to embrace a number of charitable goals. Cooperating with Abbott Laboratories, Magic assists in solving the AIDS-related problems in African American communities. Ever since his milestone announcement, the legendary basketball player has been involved with different organizations (the National Commission on AIDS included) with the aim of raising awareness and putting out the negative attitude to AIDS and HIV prevalent in those days (most people believed the disease struck only gay people and drug addicts). Johnson was also a United Nations Messenger of Peace.