As a woman, traveling the world alone, things can be a little intimidating. While you want to see the world, there's always the main concern of safety or how people will see you wherever you go. These thoughts are normal, but with a bit of preparation and research, the world can be your oyster!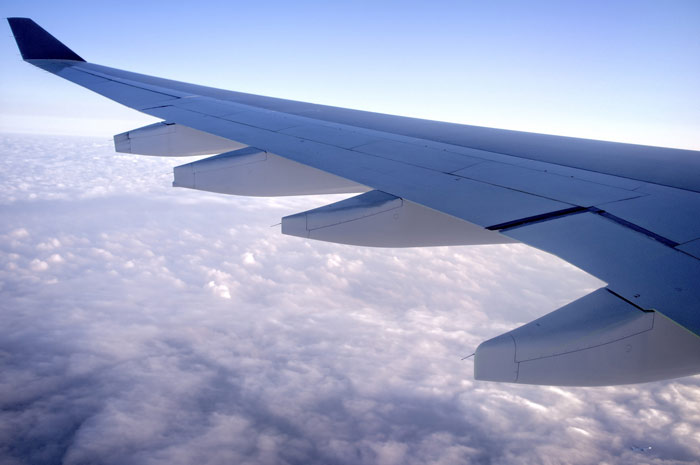 Maybe you just graduated and want to tour Europe and learn a little about yourself. Maybe you have businesses overseas and you cannot bring along your partner. Whatever the case, we are going to show you the best places for you to travel alone, so you can feel better about being somewhere new by yourself.
Today, we are going to go over several cities from around the globe so that you can seek out a safer place to vacation and still feel confident about going alone.
Rome, Italy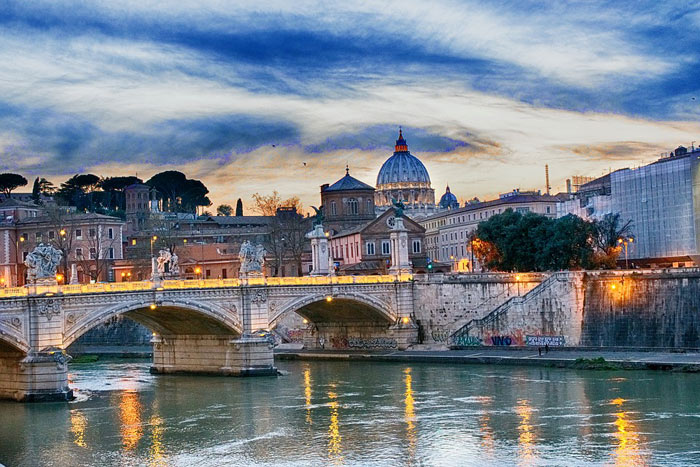 Who doesn't want to go to Rome? This place is overflowing with amazing foods, art, fashion and more! Located in Italy, you can find hotels, hostels and more to stay at while you explore the city, many of which are reasonably priced. The weather is nicer during the spring, but if you go in October, consider the best travel umbrella, as it does rain more during that time!
The points of interest in Rome are countless, starting with The Vatican and St. Peter's Basilica, moving on to age-old locations like the Roman Forum and Coliseum where gladiators battled, or The Pantheon. You should also visit Trevi Fountain, which is a sculpted fountain from the 18th century. You can walk up and down the Spanish Steps and see Michaelangelo's renowned work of the Sistine Chapel.
Rome is suited for women because it is an area where tourists visit, so crime tends to stay low. Those who have visited do mention that you should watch for pickpockets, but if you are smart and keep your valuables safe, you are going to be fine.
Melbourne, Australia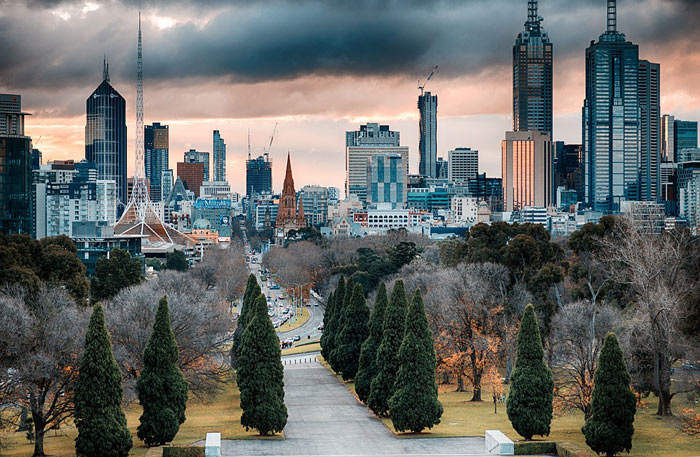 Australia is known as the Land Down Under, and it does not disappoint! Located on its own continent, Australia is the home of Melbourne, a mecca of art, culture, food, and more. You can find a range of accommodations for your trip here, and nothing is ever too far away. You can easily go from your hotel to landmarks, food, and entertainment.
Some of the places you will want to see include Grampians National Park, Shrine of Remembrance, and Eureka Tower. Look into visiting Yarra River and Philip Island for beautiful scenery and fun. The Great Ocean Road features some coastal views that are amazing, plus you can see the Australian National Surfing Museum!
You will feel safe here because of the low crime rate and the fact that Australians speak English, just in a different accent. You can easily find help or seek help without having to translate, which makes women feel safer because they can communicate easier.
Montreal, Canada

Montreal is a beautiful area in Canada that is known for its history, cobblestoned streets, scenery, and food! You can find quaint places to stay away from the city or stay within the hustle and bustle right in the heart of Montreal. Lodging is easy to find no matter the price range, and you can find clubs, bars, and amazing French restaurants.
It is easy to fall in love with Montreal once you see the Notre Dame Basilica, which is a goth church; Montreal Botanical Gardens, that has various exhibits, plants, flowers and beauty; and the Montreal Biodome, where you can see nature up close and personal!
Lone ladies who want to travel here might want to pick up a bit of French in case they need it in some areas. Canadians are known for being nice and helpful, so you will feel safe in this city, as long as you use common sense.
The British Virgin Islands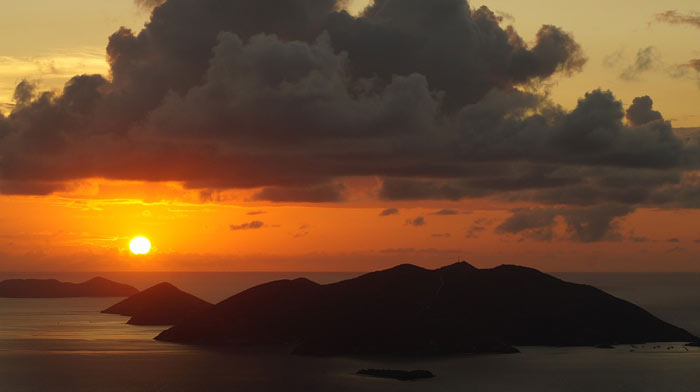 The Caribbean is a place of beauty, beaches, sun, sand, and fun! The British Virgin Islands, located in the West Indies, is full of relaxation and partying if you want to have the time of your life! You can find hotels right on the beach so you do not have to walk far to get your tan!
Obviously, you will want to check out beaches like The Baths, White Bay, Devil's Bay National Park, and Smuggler's Cove. You can also go scuba diving and snorkeling, as well as take boat tours! Go diving and see aquatic life and shipwrecks at Rhone National Marine Park! Don't forget to take a canoe trip or go kayaking!
The people that work and live in the British Virgin Islands are very friendly. The area is pretty safe and you can feel confident as you go from the beach to the nightclub, where you can meet other single people from around the world! However, we recommend having a sturdy LED flashlight whenever you travel at night. It will increase your safety and will light your way in the case of a dark street.
Kyoto, Japan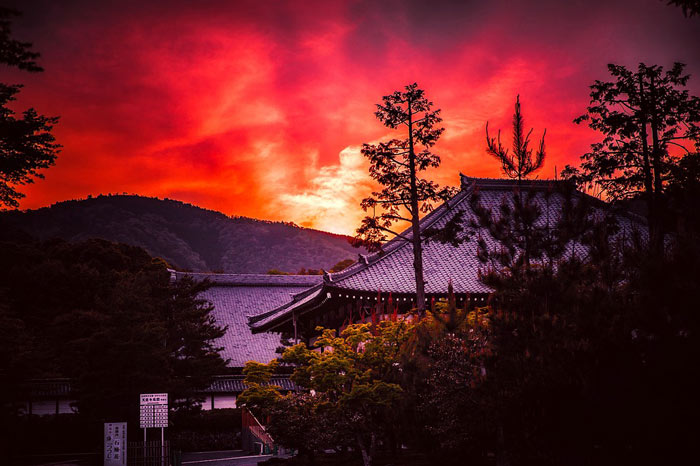 Japan is located around the world and is surrounded by a large amount of water. Kyoto is known as the most beautiful city there, and is full of beauty, art, scenery and everything you could want! You can find any type of lodging here, within your budget, and know that you are getting a good place to rest.
In Kyoto, you will want to look at the many shrines there like the Kamigamo Shrine, as well as the Shinmogamo Shrine. The Nijo Castle is an old castle made of wood that has beautiful gardens that you can visit. Visit the Buddhist temple, Eikan-do Zenrin-ji for some extremely old art, such as statues, as well as the gardens.
Japan is based on respect and the crime rate is pretty low over the whole country. They work hard on preventing crime, so you will see many security guards, parking lot attendants and the like. It is harder to get any kind of gun or weapon in Japan, and there are mini police stations all over. Kyoto is very safe, and you will feel that way while you are there. Learn a little bit of Japanese so you can get around easier.
Conclusion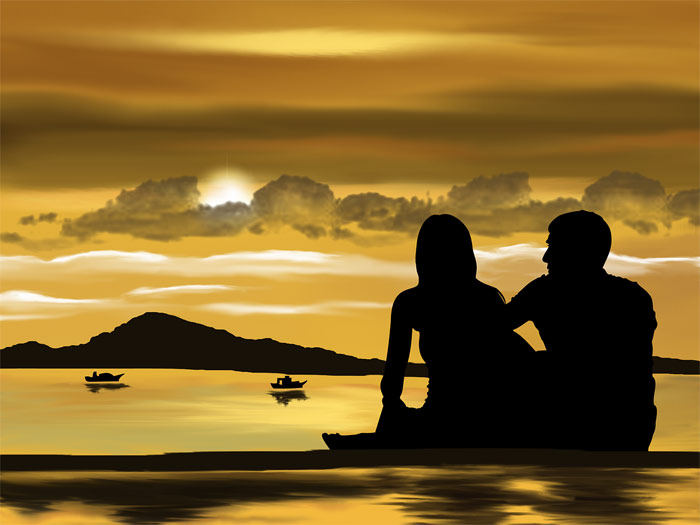 In conclusion, no matter where you go, do some research and be sure you are not an easy for by pickpocketers. By taking some precautions, you will surely have a wonderful, yet safe, time all over the world as a solo traveler!