Currently it feels as though the world is obsessed with health and fitness, constantly documenting colourful superfoods on Instagram and posting the odd controversial #GymSelfie. Whether you love them or hate them, it's bound to make you feel guilty when looking at your abandoned trainers, struggling to pinpoint the last time you actually broke a sweat. Finding motivation is difficult, but with our tips, you'll find yourself hitting the gym or reaching for your yoga mat in no time.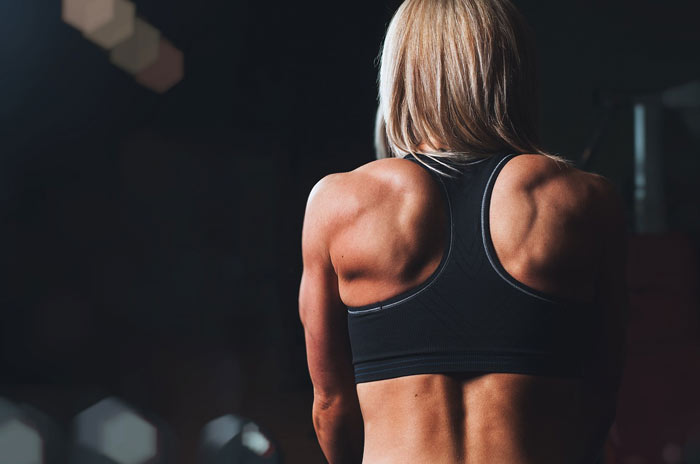 Get a Gym Membership
For those of you who haven't even made it off the sofa, kickstarting your fitness regime can take a bit more than a soft word of encouragement. Sign up to the gym and you've made a commitment with monthly direct debits. Sometimes that feeling of dread, knowing that you're wasting hard earned cash is all you need to get up and go. Becoming a gym bunny is great for getting you into the habit of regular exercise week to week to get your moneys worth. And it offers so many options, too. Many gyms not only offer the standard gym equipment. There also might be the option to swim, climb and join classes. Change it up and seek advice from the gym staff to get what you want out of your exercise. Most gyms offer the creation of fitness plans when you join.
Trial Different Types of Sport
For some of us, sport simply isn't in our repertoire. We never particularly saw the appeal in school and our skill levels didn't peak beyond being able to catch and throw a ball (just about). But when it comes to exercising in your adult life, you should approach it just like you would as a child and see what fits without the begrudging feeling of compulsory education. Joining a local sports team like netball or rugby might reignite a love of team sports and come with the added perks of socialising with new people and, much like the gym, being obligated to turn up and take part on a weekly basis. If team sports just aren't your thing, why not do something completely new to you like indoor wall climbing or yoga? It may not be a case of not being interested in sports. Rather, you just haven't found the one for you yet.
Buy Pretty Workout Clothing
Every girl knows what a difference an outfit can make to how confident she feels. The same applies to your workout gear. Not only will you be appropriately dressed and comfortable to get on with your chosen activity, but you'll feel more the part. Investing in quality sportswear with all the benefits of good breathability, flexibility and drawing sweat away, get the added bonus of tying yourself in for the long haul. No need to worry about cost either. Many retailers have great reductions online including Sports Direct and Activ Instinct. With regular seasonal sales of up to 60% off as well as flash sales, check back with websites like Discount Promo Codes. Here you can find the best deals on branded sportswear like Nike, USA Pro and Under Armour. Sure, sportswear can also function as great loungewear. But who doesn't feel a bit silly taking off their leggings and running trainers having not even picked up the pace to a power walk?
Exercise with a Group
Sometimes exercise can get a bit repetitive, especially if you do it alone. Adding some friendly faces to the sweaty occasion can be just the change you need to motivate you and exercise classes might just be the answer. No need to decide what to torture yourself through the gym this time. Allow someone else to take the reins and maybe try something you've not done before, or work parts of your body you'd been lacking on. You never know, you may even make some new friends and have a good time whilst you bend, flex and ache in parts you didn't even know existed or could ache.
Make a Great Playlist
Never underestimate the power of music. In terms of exercise, a song that makes you happy or with an upbeat tempo can dramatically transform you from breathless, about to give up, to pumping those arms on the treadmill, hurtling towards your grand finale. Whether it's blaring out The Greatest Showman and feeling like Barnum himself or finding an already created playlist on Spotify that brings together the best bangers of your favourite genre of music. Music really can give you the push to need. It's also a great way to cope if you feel subconscious hitting the gym or evening running out and about in your hometown. Put your earphones in, press play and exercise in your own bubble.
Document it & Remember Why You're Exercising
No one ever finished a workout and wished they hadn't bothered. Every time you finish exercising you're going to feel good. Why not document it? We're not just talking about taking a sweaty, red-faced picture to share on social media. Consider writing down how you feel in a notebook, or even tracking it on a blog online. This can also include measurements, if weight loss and toning are something you're aspiring towards. Nothing beats those endorphins, but we still have a habit of forgetting how good exercise can feel when we don't want to do it. But checking in after each session, you can see your progression written out in front of you and remind yourself of your reason for doing it in the first place.
Getting into the habit of exercise can be difficult. However, by following these tips you could be well on your way. Make exercise interesting by trialling new activities and not simply sticking to what everyone else does. Working out with other people could also offer the support and motivation you need to keep on pushing. Regardless of whether you have an end goal, exercise is something that we should all be incorporating into our lifestyle, keeping us active and strong.