The salubrious effects of beetroot juice include its ability to bring down blood pressure, clean the liver and the spleen. Some scientists believe that it has some anti-carcinogenic properties.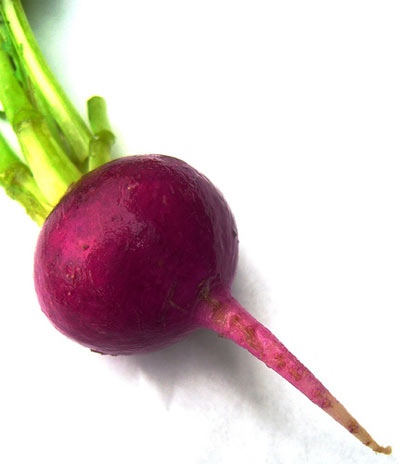 The Journal of Applied Physiology published a study that shows the effect beetroot juice produces on physical endurance. The article says that a regular intake of beetroot juice prolongs the exercise time to quite a marked degree.
The research concludes that exercise capacity can be brought up by 16 percent; it means that the juice exceeds regular training in efficacy!
Beetroot is known for its high nitrate content that decreases the amount of the oxygen the body requires. It boosts your endurance and you can get on working out for a longer time than you usually do.
This discovery is expected to be of great help for both athletes who can hope for better achievements and for individuals handicapped in their physical development by cardiovascular, respiratory and metabolic diseases who can improve on their physique.
Source of the image: flickr.com/photos/darwinbell.