We often think of trends as being something that applies to things like clothes, but the truth is that it's not just what we put on our bodies, but how we work our bodies that can, and will, go in and out of fashion.
So, as the beginning of another year dawns, here are five fitness trends that have stood the test of time thanks to their ability to tone the body, cleanse the mind and produce real results fast!
Zumba
Dancing is a great way to keep fit, but this dance workout for women has grown increasingly popular over recent years. Dubbed a 'dance fitness revolution', Zumba attracts women of all ages to its fun and lively classes.
Hiking
One of the best things about hiking is that all you need is a good pair of hiking boots to do it. Lots of people find hiking to be a great exercise for toning muscle and producing long term fitness benefits.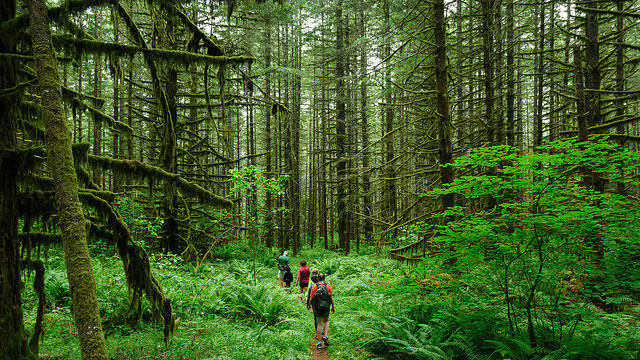 Running
If hiking seems a little too slow, running is a great option for those that like to move at a faster pace. Great for people who live in urban areas, just don your running gear, put on some music and go.
Yoga
Perhaps one of the most popular forms of exercise in the western world, Yoga was created to transform not just the body, but the mind as well. Dating back to around the 5th century BCE, Yoga is seen as a very popular way to tone and relax in the 21stcentury.
Kettlebell workouts
It looks like a bowling ball that's grown a handle, but the kettlebell works just about every muscle in your body. Suitable for strength training, cardio and flexibility training, the kettlebell workout, which includes the kettlebell swing, squats and various other moves will have you seeing amazing results fast.
Fitness trends come and go, but these five have consistently proven to help you tone up, lose weight, build muscle and start the journey to a brighter, happier and healthier you. So, why not look at these enduring fitness regimes, and make a change to your workout and yourself, forever?
Image by Loren Kerns used under the Creative Commons license.